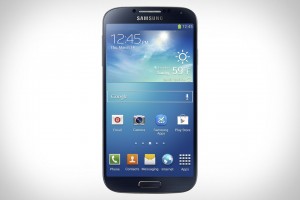 By Gadjo Cardenas Sevilla
The recently unveiled Samsung Galaxy S4 smartphone looks and feels like an incremental upgrade over the bestselling S3 but there's more than meets the eye.
The Samsung Galaxy S4 was released last week to much fanfare and song and dance in New York's Radio City Music Hall. It is expected to be available in Canada between late March and early April.
The new flagship smartphone brought a slightly larger AMOLED HD  screen (but with higher resolution and an industry-leading 441 pixel-per-inch pixel density), upgraded camera and faster  processors in a thinner and lighter body. Samsung threw in a bevy of new accessories and various software functions but nothing really jumps out as  revolutionary.
The new processor is a 1.9 GHz quad-core chip, an improvement over the S3's 1.5 GHz dual core processor, there's also greater choice in onboard storage with 16, 32 and 64GB variants. This is a powerful and capable Android smartphone, but the jury is still out on whether it can leapfrog some of the competing flagship phones coming from LG and HTC.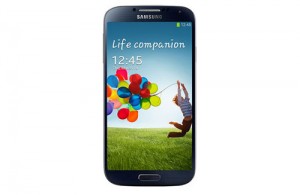 The big story for Samsung this year was proprietary software and functions that were designed to 'enrich and enhance,' user's lives.
Built on top of Google Android OS 4.2.2 Jelly Bean, Samsung's new software features a long list of new functions such the ability to use both the front and rear cameras for video messaging, the use of gestures to navigate webpages without even having to touch the display, the ability to interact with the screen using gloves as well as a built-in translator ideal for travelers.
Samsung also introduced its Knox function, which sets aside part of the device for secure corporate use. There's a lot more on the software front which I won't delve into until I've had a chance to try it all out for myself.
Some years ago, Apple got a lot of flack for releasing the iPhone 4S, which was nearly identical to the iPhone 4 but with upgraded processors, cameras and some software features like Siri personal assistant. The Galaxy S4 can easily be considered Samsung's iPhone 4S (or Galaxy S3s, if you prefer).
The software angle is interesting and it certainly sets Samsung apart, but it won't appeal to everyone. Galaxy S 3 users, such as myself, are also wondering why Samsung doesn't make some of these new software apps available to the older devices.
The extra functions require more processing power and memory since they need to be always-on and running in the background. This doesn't bode well for the Galaxy S's  already gimped battery life thanks to the slim profile. Poor battery life is one of the reasons I moved away from the Galaxy S 3.
Many users don't like third party add-ons such as TouchWiz or HTC's Sense UI, and prefer the Pure Android software experience offered by  Google-backed Nexus devices. Pure Google also ensures that those devices get the latest software updates quickly.
Overlay apps like Samsung's Nature UX and TouchWiz still need to integrate all their proprietary apps before they roll out updates and this usually takes months.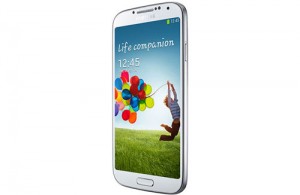 The trend in flagship smartphones today is the use of high-quality manufacturing processes and a higher grade of materials such as glass, aluminum, stainless steel and micron-level precision designs.  Plastic just looks and feels inferior to these integrated unibody designs.
This is clearly evident in such flagship devices as the jewel-like iPhone 5 and the luxuriously crafted HTC One. Samsung, for the most part, hasn't moved away from the manner that it has been making phones for years.
Which is using plastic and polycarbonate smartphone bodies with removable backplates and focusing on subtle treatments on the shiny exterior. Staying true to the design language of the Galaxy s3 and then Galaxy Note II, the Galaxy S4 doesn't really give users of those devices a lot of incentive to upgrade unless they're hot for the dazzling  new display or maybe enamoured by the software features or the new 13 megapixel camera.
New users looking for a 5-inch Android smartphone with a stunning screen will likely gravitate towards the Galaxy S 4 and what it has to offer, although they need to consider that the next revision of the Android OS, Key Like Pie, is expected just a month or so after the Galaxy S 4 begins shipping.
The Galaxy S 4 is clearly an evolutionary upgrade and not the revolutionary game changer that many were expecting to see this year.