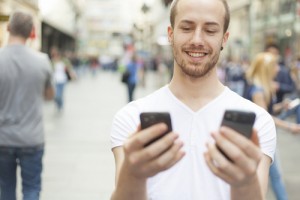 Now that Rogers has unveiled its Next program to cater to customers who want to upgrade their smartphone every 12 months, this new act of corporate generosity comes with some fine print that you should know before you decide to sign up.
Rogers has posted some information about the new program already, explaining what it is and how it works, including a useful chart that illustrates the difference between being a Next subscriber and not. The gist of Rogers Next is that it's supposed to simplify and incentivize customers who want to upgrade to a new smartphone every year, waiving the balance they'd have to pay to offload their existing handset before getting a new one. Not only that, but the phone can be picked up for $0 and no connection fees are charged, either.
On the surface, it seems like a good deal, though there are some caveats, particularly when it comes to eligibility. As the post says, "the $0 down offer applies to smartphones worth up to $250 based on subsidized two-year term pricing". If the cost is above $250, then you pay the difference. So, for example, the iPhone 5s 64GB is $440 on a two-year contract. To get that phone, you would have to pay the $190 difference and give back your older phone to Rogers "in good working condition".
Note that this offer only begins in March, so the first customers to be eligible will need to stick with Rogers Next for 12 months before being able to snap up a new device under the terms. And to be eligible in the first place, you need to sign up for one of two subscriptions — $25 per month or $30 per month if you want to include the company's Device Protection Premium (which can be as much as $12 per month regularly) in case the phone is damaged (or lost or stolen in some provinces). In total, your monthly plan with voice and data must be no lower than $60 per month. Grandfathered and retention plans are fine, so long as they aren't lower than that.
The program will also be open to existing customers who upgrade their devices – either early or at the end of their term agreement. So, you can sign up in March, pay the subsidized price for your new phone and then upgrade to a new one 12 months later for $0 down.
As far as what "good working order" means, it basically can't have a cracked screen and it must turn on. If it's an Apple device, you also have to remove your iCloud account. Upon trade-in, a Rogers rep will reset it to factory settings to wipe any personal data. The phone is then sent to a third party trade-in program partner, who will once again wipe the device and resell or recycle it.
The program is undoubtedly suited to those who would prefer not to go about selling their old device, which may have considerable value. For example, the trade-in element to this doesn't seem to take into account which model of a phone you might have. For example, trading in a 64GB iPhone 5 doesn't get you any more value than a 16GB would, whereas selling it second-hand through the Web or word of mouth would easily garner a significant amount more, assuming you kept it in good condition.
The math also lends further credence to buying your phone outright and eschewing any subscriptions or programs.
Suppose you walk into a Rogers Store or kiosk and you get a Samsung Galaxy Note 3 for the $200 subsidized price based on a two-year contract and sign up for Rogers Next. You are now committing to paying $25 or $30 per month for that, plus the one-time $15 connection fee. You then have a monthly plan that is at least $60 per month for your voice, text and data. Twelve months later, you've paid $250 or $300 into the program, while you have $260 left in your FlexTab balance. That balance is waived, you give back the Note 3 and you walk out with a new phone, either for free or paying the difference above the threshold of $250. No connection fee is charged, and the same process goes on again for 12 months, unless you cancel and have to pay off the balance of the phone.
Contrast that with a scenario that would see you owning the phone outright. You buy the Galaxy Note 3 for $700 outright, decide to upgrade 12 months later and sell it online locally for, say, $350. That $350 can be used to offset the cost of buying a new device outright, and best of all, you're not under contract and can better negotiate the monthly plan you go on. If you've been with your carrier for years, you can always threaten to leave and talk to retention to get a better deal. Rogers Next is a self-serving linear approach to upgrading that ultimately only benefits those who can't afford to buy a phone outright, or just don't want to.
But as the math shows, buying a phone outright actually offers better financial flexibility, despite the higher upfront cost. It's not what you spend at the beginning, it's what you're spending at the end that really makes a difference.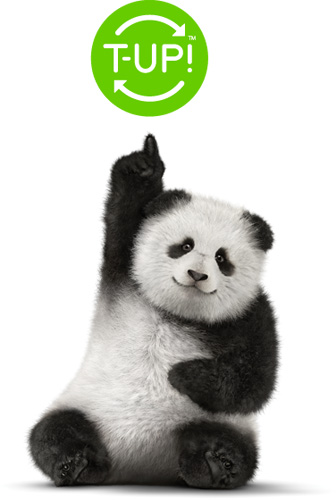 Telus' T-Up is a similar program, though it's limited to iPhones only. Basically, you buy a new iPhone with $100 AppleCare+ warranty and pay $9 per month from there to subscribe to the program. After 12 months, you return the device in good working condition, pay the subsidized price for a new one and that's it. Your monthly plan is renewed and whatever balance you had on your previous one is waived.
Great in theory, but the program only benefits users who wouldn't bother trying to sell or hand down the older iPhone. Used iPhones are big business online, as a simple search on eBay, Kijiji, Craigslist or any other similar site can attest.
Looking at the stipulations closer, T-Up and AppleCare+ must be added within 30 days of activation or renewal of a two-year term. Not surprisingly, refurbished iPhones aren't eligible.
These two programs are almost mirror images of each other when broken down into the parts that make their respective sums. They may be convenient for those who just want a hassle-free way to upgrade, but they shouldn't be confused as cost-saving measures because the math doesn't bear that out.