By Gadjo Cardenas Sevilla
Apple rehashed its entire iPod line, introduced a smaller streaming-centric AppleTV and revised its iTunes  software application to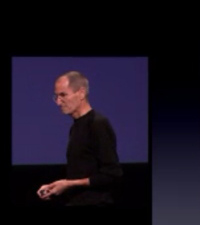 include a new social network for music lovers. The music-centered event was streamed live to Macs, iPhone and iPads as a test-run for Apple's new video on-demand rental initiative.
Apple's CEO Steve Jobs introduced an entirely new iPod line. The popular music player has sold 275 million units since its launch in 2001. The new iPods consist of the new iPod Shuffle for $59.00 that now integrates buttons on the clip-on music player. The iPod Nano  available at $159 (8GB) and $189 (16GB) has had a more dramatic makeover and has gone completely multi-touch.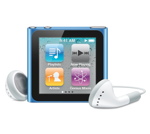 The now diminutive player sports a 1.5 inch touchscreen that features a bright 240 x 240 pixel resolution as well as a pared-down version of iOS that enables scrolling clicking and dragging using one's finger.
The iPod Touch, which Jobs declared as the no.1 portable gaming device (outselling Nintendo's DS and Sony's Playstation Portable combined) also received the royal upgrade. Essentially a slimmed down iPhone 4 without 3G connectivity the new iPod Touch comes with the striking Retina display, the speedy Apple A4 processor, 3-axis gyroscope for gaming control as well as dual cameras for FaceTime conferencing and HD video recording. Available in three sizes 8GB ($249), 32GB ($319) and 64GB ($429), the new iPod Touch is expected to start shipping in one week.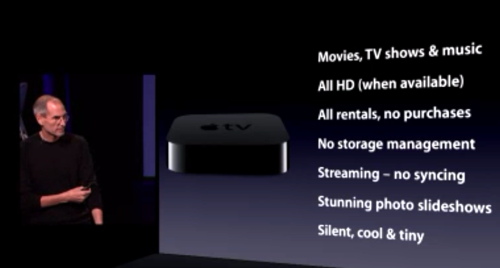 The new AppleTV is one fourth the size of the previous version and is substantially cheaper at $119. The device no longe ships with a hard drive and no longer requires any synching with a Mac or a PC. It will instead link directly to iTunes where all the content (Hollywood movies and TV shows) will be available on a pay-per-view rental scheme.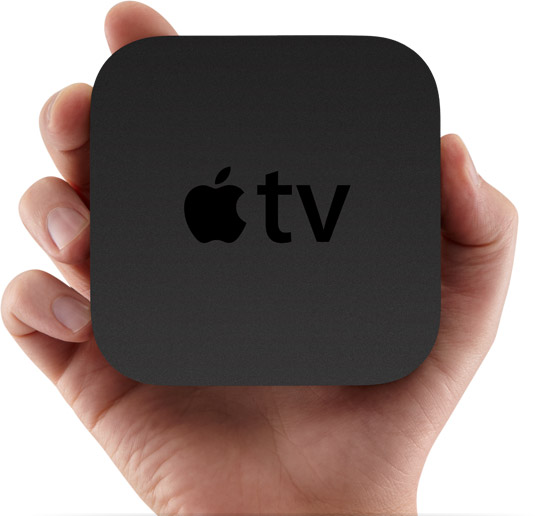 None of this content is for sale, none of it will be stored in any device and it will simply be streamed  as desired and then disappear from the menu. Jobs mentioned that Netflix streaming (which is coming to Canada in a few weeks) is also an option as is content from ABC and FOX. Seems like Apple is having a more challenging time getting TV studios to go digital the than it did the music industry which has for the most part embraced the iTunes ecosystem for distributing their music digitally.
The catch here is that you can only watch content from Apple and HD is only at the 720p resolution. Still, the price is attractive to those looking to jump into Internet on-demand-TV.
AppleTV will continue to support YouTube, Flickr and MobileMe access to files and videos.
Owners of older hard-drive based AppleTVs will not get the streaming update so it remains to be seen how the new model will be implemented on the older hardware.
iTunes has been Apple's do-it-all application for managing iPods, iPhone and AppleTVs and it has evolved from an elegant solution into a bloated beast. The iTunes 10 revision streamlines and speeds up some of the processes while adding a social media element in the new Ping feature. Ping allows you to follow friends and musical artists and share all your music preferences and recent downloads.
Jobs also mentioned large software updates coming to the iPad in November as well as the iOS in general.
More Apple coverage
More iPod coverage