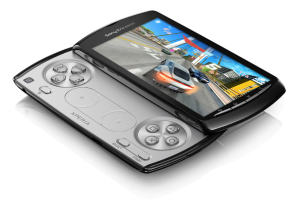 By Gadjo Cardenas Sevilla
Sony Ericsson's high end Xperia Arc and  gaming focused Xperia Play Android smartphones are coming to Canada this Spring exclusively on Rogers.
Both devices offer the latest and greatest Sony technologies custom fit for mobile phones and each targets a specific area that's directly connected to Sony's core HD video and gaming segments.
"These new devices bring together the best of Sony and the best of Google Android," explained Sony Ericsson Canada's director of marketing Peter Farmer, " they have the highest available specifications and features from our BRAVIA HDTVs and PlayStation running on Google's latest Gingerbread Android OS."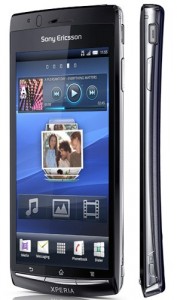 The svelte Xperia Arc is an  incredibly thin and light smartphone that's packed with Sony's BRAVIA mobile engine technology and features an ultra-bright 4'2 inch screen a 1GHz Snapdragon processor, 8.3 megapixel camera with a Sony EXMOR CMOS sensor, and measures just 8.7mm thick.
With its mini HDMI connector hooked up to an HDTV, the Xperia Arc can serve as a digital video player (720p HD) and  ideal photo slideshow device as well as push content such as games and social media applications on to a big screen.
Our first impression of the Xperia Arc is that it is a premium smartphone that's managed to meld a slim for factor with advanced functionality while running Google's latest Gingerbread OS (albeit with a Sony MediaScape overlay). The device is fast, thanks in part to that 1GHz Snapdragon processor but also because of improved graphics and Mobile BRAVIA engine.
The impressive 4.2-inch display is up to par with the larger screens we've been seeing in premium smartphones and makes navigating the phone's functions and apps quite seamless. One observation was that the device had a shiny plastic exterior and screen that was quite susceptible to fingerprints and smudges.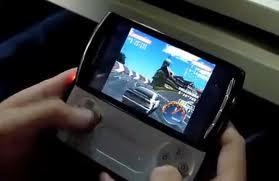 The much awaited Sony Ericsson Xperia Play is essentially a hybrid PlayStation Portable gaming device and a full-featured Android smartphone. No larger than the PSPGo, this touchscreen smartphone's screen slides open to reveal a full complement of game controllers such as a directional pad, control buttons, shoulder buttons and new to any portable gaming device we've seen, dual touch-pads for greater control and accuracy.
As with current PSP systems, games will need to be downloaded directly to the device's memory. The Xperia Play manages around 5-6 hours of gameplay (which is halfway decent and far better than the PSPGo which is a standalone gaming device good for roughly 4 hours). Being the first "PlayStation Certified" device promises that the Xperia Play will be able to run some PlayStation One games natively as well as manage some of the newer PSP games as well.
The Xperia Play was impressive in gaming mode and managed the fairly complex  demo racing game without a hitch. Once the controls are exposed and that screen has the game on, it is easy to forget this is a smartphone as the location of the controls and their responsiveness is natural and intuitive.
Gamers finally have a true hybrid gaming smartphone that not only runs the latest Android OS but can be used for serious gaming including multi-player and networked games using WiFI and data connections. Pricing and availability for both the Xperia Arc and the Xperia Play have not yet been released.