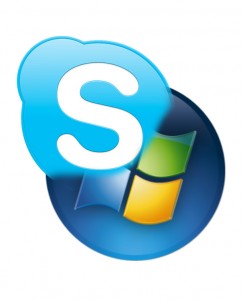 In the 36-year history of Microsoft, there hasn't been a bigger acquisition, at least when it comes to dollars and cents, than the one announced today. Skype, the VoIP application and service that has made it easy — and free — for users to stay in touch, will be part of the Microsoft family. But the move has a lot to do with what Microsoft wants to do when facing their competitors.
Microsoft ultimately won what appeared to be a three-way race with Facebook and Google to take over Skype. A plan to take the company public has yet to materialize, and it seems that may have been the impetus for investors to look on favourably towards a buyer. This is where Microsoft saw an opportunity and pounced with a hefty payout of US$8.6 billion.
But when we look at what Skype will offer Microsoft, there is an intriguing series of options or implementations that could make a lot of sense.
Couple this deal with Skype, and the more recent one with Nokia, which was an agreement to have Nokia smartphones running on Windows Phone 7, and Skype offers an immediate competitor to Apple's FaceTime. Granted, Skype is already available on the iPhone, and it even allows video calls on the iPhone 4, but FaceTime is an entirely different model. It's quick, painless and requires no real setup. There's no reason to think Microsoft can't mirror that with some sort of a "Skype Lite" version meant purely for peer-to-peer Wi-Fi video calls.
The next obvious implementation is to integrate Skype even further into anything business or enterprise-related. So, whether that means video collaboration embedded in Microsoft Office online, or as an extension of the telepresence features they already offer, the opportunities seem pretty useful.
But Skype is, for most intents and purposes, a consumer tool. Yes, businesses do use it, but it's largely aimed at consumers, and so that would likely make it a perfect fit for the Xbox 360. Kinect is already a camera-based platform for motion-based gaming, yet it has expanded slightly to motion-based navigation and chatting as well. Skype is a natural fit here. Linking an Xbox Gamertag to a Skype account doesn't come off as an odd marriage, and the potential prospect for using the service as a way to broadcast actual gameplay and other video treatments isn't that far-fetched, either.
That being said, Microsoft also doesn't have the most impeccable record for acquiring a consumer brand and making it a truly successful cog in the wheel. They're not alone — other big tech firms have done the same thing. HP with Voodoo, Cisco with Pure Digital's Flip and even eBay with Skype are a few examples that come to mind in the last five years or so.
Still, no one should be under any illusions that this was also a chess move on the part of Microsoft CEO Steve Ballmer. By taking Skype away from Facebook and Google, he's hoping to deprive them of a popular tool that could position them in a battle against Apple. For Facebook, this is largely true, since adding Skype would be a perfect complement to the half a billion users already on the site. For Google, which already has the increasingly popular Google Talk, the loss may not matter all that much.
The deal is still pending regulatory approval, but it should be finalized sometime this year, so we won't be seeing immediate changes just yet. Knowing Microsoft, though, you will know quickly when they finally have.