By Lee Rickwood
Talk it up, tech fans!
This is your chance to have to your say, and tell the government where to go…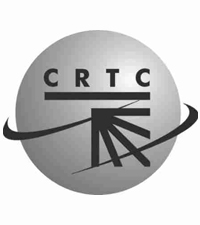 Lord knows there are plenty of opinions out there, say, on how much the Internet should cost!
Or like how much should a hit tune or hot video cost – if you download them, that is, and if it's legal!
These are among the digital media and high tech topics up for discussion at the Canadian Radio-television and Telecommunications Commission (CRTC).
On one hand, the country's broadcast and telecom regulator is asking Canadians to provide input and information about online broadcasting, music downloading, video streaming and other ways that media is accessed on the Web.
Not unrelated are its questions about the cost of actual Internet services, like all-you-can-eat versus usage-based billing – and how the relationship between Internet access wholesalers, retailers and consumers should be structured – if at all.
Of course, as part of its mandate to manage the Canadian broadcasting system, the CRTC has investigated similar technological and consumer trends in the past.
And many Canadians have already let the Commission know how they feel about usage based billing, about Net Neutrality, about copyright levies and much more.
The Commission has generally decided not to get directly involved, nor to attempt regulation of new content distribution platforms.
But, as it noted last year in a report called Navigating Convergence, "Over time, the Commission's hands-off approach to wireless may come under pressure as it becomes a more important platform tool to access all forms of communications and the distribution of Canadian content."
"The digital environment is providing Canadians with more programming choices than ever before," said Konrad von Finckenstein, Q.C., Chairman of the CRTC. "Canadians have access to libraries of online content that can originate from anywhere in the world, and which can be watched on different screens. This fact-finding exercise will give us a better understanding of the dynamic and innovative environment as it continues to evolve."
You should submit comments to the CRTC by June 27, 2011. Believe it or not, a phone number, a fax (!) number or an error prone online form is offered so you can share your thoughts.
Of course, emerging online, mobile and broadband-based content delivery options affect more than the ability of regulators like the CRTC to do their job – traditional access to content, control over rights, consumer rights and methods of creator compensation are being challenged across the industry.
From Netflix to iPads, from 'over-the-top' to 'out-of-home', new platforms for digital content creation and consumption are coming faster than industry regulators – or many participants, for that matter – can manage, incorporate or adopt.
So-called 'free' content, an example of which is the cited delivery of TV content to viewers who do not pay the broadcaster directly, and bundled services, in which the actual cost of individual products are obscured in larger service packages, can be just as influential on the media industry as new techniques and technologies.
So, there's another online consultation asking Canadians to comment on the way large cable and telephone companies charge independent Internet service providers (ISPs) for the use of their networks.
The consultation will include a public hearing beginning on July 11, 2011, in Gatineau, QC.
While the CRTC does not set rates or regulate the terms and conditions under which Internet services are offered to Canadians, the broadcast and telecom regulator does set the rules and regulations under which Internet services providers may operate, particularly when large cable and telephone companies offer their wholesale customers, the smaller independent ISPs, access to their networks infrastructure.
That access, in turn, will influence the service offerings made to the end consumer.
The CRTC is asking:
How do you think large cable and telephone companies should charge independent ISPs for the use of their networks?
What kind of wholesale pricing plans encourage innovative products and services that benefit consumers?
What kind of wholesale pricing plans encourage network investment by large companies and independent ISPs?
What kind of wholesale pricing plans would be most beneficial for consumers?
The online consultation on wholesale Internet services will conclude at midnight (EST) on June 24, 2011.