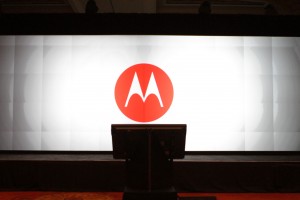 By Gadjo Cardenas Sevilla
In an unexpected move, Google has transformed from software provider to handset maker  by buying Motorola Mobility for $12.5 Billion. Now rivalling Apple Inc., HP webOS and RIM BlackBerry as companies who make both the operating system software and the hardware.
Motorola Mobility was created in early 2011 as a standalone mobile devices unit focusing on Android smartphones and tablets. It brings with it 17,000 patents related to wireless, data and mobile networks that Google can benefit from in the long run. Google failed to acquire the Nortel Networks patents when it was outbid by a consortium formed by Apple, Microsoft, RIM and others last month.
Google CEO Larry Page stated "I am really excited about this deal, we plan to operate Motorola Mobility as a separate unit. We really believe that Motorola Mobility had tremendous opportunity for growth and expect them to be successful." During a conference call hours ago, Page stated to investors and press that this move was to "protect" Google's position in the mobile space against the like of Apple and Microsoft.
"There's no change in how we are running Android, it is still open. Our partners are excited about this and we're excited too." Page stressed amid speculation that favouring Motorola Mobility over other licensees like Samsung, LG and HTC would cause these partners to vacillate or even focus their efforts to competing mobile operating systems such as Microsoft's Windows Phone who has already formed an alliance with Nokia.
In his Google + page, Larry Page posted comments from other Android partners supporting the move. We've listed some these below.
Quotes from Android partners
"We welcome today's news, which demonstrates Google's deep commitment to defending Android, its partners, and the ecosystem."
– J.K. Shin
President, Samsung, Mobile Communications Division
"I welcome Google's commitment to defending Android and its partners."
– Bert Nordberg
President & CEO, Sony Ericsson
"We welcome the news of today's acquisition, which demonstrates that Google is deeply committed to defending Android, its partners, and the entire ecosystem."
– Peter Chou
CEO, HTC Corp.
"We welcome Google's commitment to defending Android and its partners."
– Jong-Seok Park, Ph.D
President & CEO, LG Electronics Mobile Communications Company