By Gadjo Cardenas Sevilla
It has been well over a year since  Wind Mobile, Mobilicity and Public Mobile started challenging the 'big three' in Canada. We take a look at how these new entrants are faring in the cutthroat mobile industry and what they have to offer.
When Wind Mobile, Mobilicity and Public Mobile entered the market a year ago, they caused quite a stir. Promising to shake up the status quo, offer users better value and improved services as well as undercut the existing competition in price, it seemed the new entrants were facing an uphill climb against the bigger, older and more established carriers.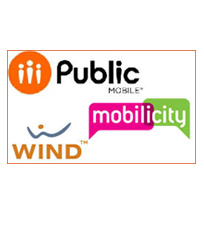 The "competitive presence" of the new companies contributed to a reduction in the average monthly cellphone bill from $58.81 to $57.86, the CRTC said in a release. The CRTC also said that 25 per cent of those who subscribed to cellphone service in 2010 did so with the new companies, illustrating that they have made a quite an impact in a relatively short time.
The three rookie companies  hit the ground running and went for aggressive promotions as well as constant expansion in the busiest city centres. So much so that Rogers, Bell and Telus decided to push their budget brands Chat-r Wireless (Rogers), Virgin Mobile (Bell) and Koodo (Telus) into similar pricing strategies to combat the new entrants at the low end.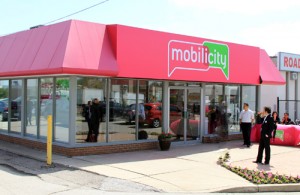 The incumbents are offering some better pricing to new users  plus most of them are now upgrading to their LTE/4G higher data speed service to attract users and maintain their market lead. The clear advantage of the big three is their coverage which is mostly nationwide plus the variety of handsets and products available.
They have also been releasing an outstanding amount of handsets and tablets and have a larger choice than the newer carriers, this is mostly a limitation of the type of mobile band or frequency that the new entrants supports.
Recently, we've seen pricing from the new entrants get aggressively lower, posing a real challenge to their larger competitors. Mobilicity, for example, just recently slashed prices on new activations by 50% off.
 New customers can now get a Mobilicity unlimited plan for $27.50 that inlcudes unlimted calling in Canada and US, unlimited smartphone data, unlimited text  and picture messaging and has everything a smartphone user could want, provided they don't stray out of Mobilicity's coverage area. 
Wind Mobile, on the other hand has a Unlimited Canada-Wide $29.99 deal for voice, data and text for one-year subscriptions.
Public Mobile,  which operates in Montreal as well as Toronto and recently expanded its offerings to include wireless data after concentrating on voice service with an affordable $15 a month unlimited talk paln in order to be more attractive but its data  pricing remains high compared to its competitors.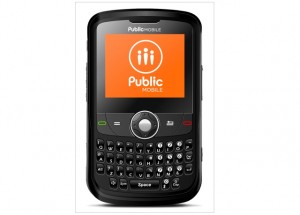 Expanding the coverage area they serve is also an important area to focus on. Many users would like to switch but if the network is not accessible from most suburban areas, then the potential for growth is limited.
The prospects for 2012 are wide open. While the new entrants have managed to generate buzz on their affordable pricing, they need to diversify services and offer more attractive products such as smartphones or tablets, this might be a bit harder seeing that the incumbents get many exclusive deals on the latest and greatest devices