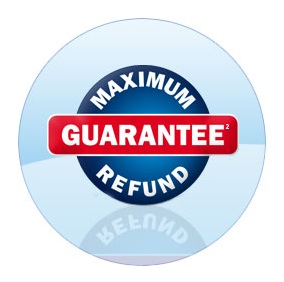 Tax software may not be the most exciting piece of technology to use, but it can save you money by making you your own accountant. And like any other tax filing process, it can either give you a surprising return or an unfortunate balance.
Having used tax software myself for several years, I've now become accustomed to doing my taxes every year, even though it takes hours to do them. But that's the point. Regardless of whether your taxes are made up of a simple T4 slip or you have a concoction of slips, investments, income sources, deductions and donations, tax software has you covered.
And the best part? You have options.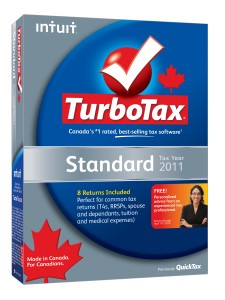 TurboTax
TurboTax (formerly known as QuickTax) from Intuit Canada has a few different options for doing your taxes. If you're a student or you only have a couple of T slips, you can opt for the Standard version or just use the online version that can work on your Web browser. The online one is a good bet if you have a Mac, since the disc ones are Windows-only. Students also have a unique online version that differs from the main one in that it includes claiming tuition, textbooks, public transit and expenses carried over from prior years.
Premier is your best bet if you have investment or rental income, and self-employed should go with Home & Business for its focus on deductions. No matter what version of TurboTax you use, it has the instant refund ticker that updates as you go along, so you know what's coming back or what you'll have to pay back in the end. Incorporated businesses can use Business Incorporated to do their taxes.
You can file your taxes for free so long as your total income in 2011 was under $20,000. This is a blanket policy, so it doesn't matter whether you're a student or just have a T4 slip.
Until May 4, Intuit is offering free tax advice and support to anyone using any of the software options, which can be done over the phone or through live chat on Intuit's site. But considering this is 24/7 support, you may not land the most experienced accountant. How many chartered accountants could Intuit have hired anyway?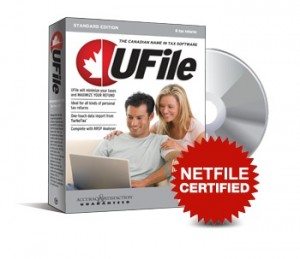 UFile
Like the others, UFile uses an "interview-style" format that qualifies your tax situation by asking you what forms you have and making it easy to input the right numbers in the right places. Where TurboTax has the instant refund ticker, UFile's main feature is the MaxBack Refund Analyzer, a unique feature that's designed to look for and maximize your deductions based on RRSPs, medical and business expenses and anything else that might be relevant.
In addition, Dr. Tax, the company that makes UFile, doesn't offer multiple versions for its tax software. The Standard Edition covers everything from basic returns, investments, self-employment income, students and pensioners.
The $29.99 price tag covers up to eight returns. For those making under $20,000, you should just use UFile Online to file your return for free (Mac users also have to use the online version). Students can file for free, no matter what income they have (a plus over TurboTax). This policy also applies to filing for dependents and those with "simple" returns, meaning filing with only a T slip, and no investments, donations or expenses.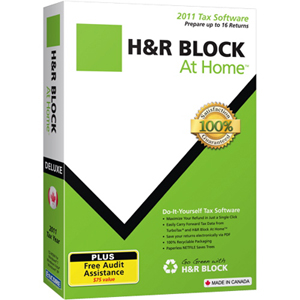 H&R Block
What may not be widely known about H&R Block's tax software is that it's designed and developed by Dr. Tax, the same company that makes UFile. Despite that, they don't necessarily work the same way, and they definitely don't look the same.
The MaxBack system is a variation of the same one UFile uses (no surprise there), so I won't go into that here. The software uses the same interview format the others do, but before you even start, you need to check off the boxes that apply to your tax situation. That might across as a bit confusing for someone newer to using tax software, especially since it can mess up the whole return. The best thing to do is to also click the boxes you think might pertain to you because they're easier to get rid of later on in the process.
The "one click" system is also a nice feature because it makes it easy to go back to any point of the process and make changes. The downside, of course, is that you won't see the result of those changes until you get to the end because H&R Block doesn't have the instant refund ticker that TurboTax does (not that UFile or any other tax software does, either).
At $29.99, the software is at the same price as UFile and a bit cheaper than TurboTax. The online version is $15.95 per return (each additional one is $10), which is the only option for Mac users. Like the others, there's a $20,000 threshold for free returns as well. But you don't have to pay if you can win one of 10 copies of the software through our contest page!

StudioTax
This is a unique option to do your taxes because it's completely Canadian-made and is free to use, no matter what your income is.
Unfortuately, StudioTax can't import tax returns from previous years like the other software programs can. Doing everything from scratch might be a bit time-consuming, and the process is a bit different from the others, but if you're on a real budget to do your taxes, this could be your ticket.
Tax Chopper
This used to be called "CuteTax", but is now known as Tax Chopper. It's another Canadian-only tax program, and it's fairly highly touted as well. They claim to be able to find deductions and loopholes that can give you a higher return. Indeed, they even have a disclaimer where if you find a bigger refund with another program, they'll refund the service fee.
Price are as follows: $9.98 for one return, $15.98 for two returns, $19.98 for 3-5 returns, and $25.98 for 6-15 returns.
There are a couple of others, like MyTaxExpress and Taxman, though I wasn't able to really get a good look at them. Purists and older tax filers used to the paper method might like Each Tax, which is basically an online version of the paper forms. New customers can also file for free.