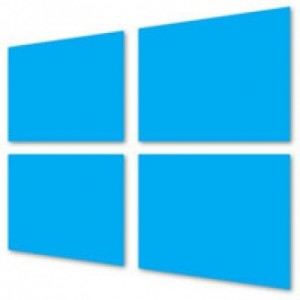 By Gadjo Cardenas Sevilla
Microsoft's Windows Phone 8 operating system is not scheduled for release until sometime in November and competition among handset makers is expected to be fierce.
Much like George R, Martin's  The Game of Thrones, alliances and conflicts between Microsoft's partner handset manufacturers are expected to be epic as makers like Nokia, Samsung, HTC and others outdo each other to be considered the best or the leading Windows Phone maker.
Microsoft is playing the role of game show host with CEO Steve Ballmer showing up at every handset launch and rallying the troops and saying that whatever smartphone he is holding at the time is the best Windows Phone. He did it with Nokia and a few weeks later he did it with HTC. It is only a matter of time before we see Microsoft promoting Samsung's Windows Phone as well.
This is a very different tact from the initial launch of Windows Phone two years ago where all the handsets from various manufacturers shared equal billing and were launched by Microsoft at the same time.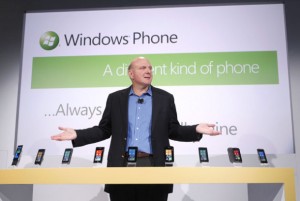 The stakes for Microsoft are higher now as many expect Windows Phone to be the third most successful mobile OS behind Apple's iOS and Android. With HP's webOS gone and RIM's BlackBerry 10 devices still nowhere in sight, this position is Microsoft's to take.
The new Windows Phone OS is expected to run older Windows Phone 7 software and will theoretically take advantage of the 100,000 existing apps. The new hardware, however, is competitive with the best that Apple and Android can offer.
Samsung on the Rise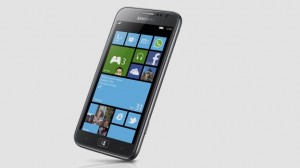 Samsung has already surpassed Nokia as the world's leading smartphone manufacturer and it is bringing its A-game to the Windows Phone party.
Samsung used the same performance and similar fit and finish of its successful Samsung Galaxy S III but tweaked it to suit Windows Phone 8.
Based on the Samsung Galaxy SIII but calibrated for Windows Phone 8, the ATIV S line brings all the great hardware of the Samsung Galaxy S III to Windows Phone.
This includes a 4.8 inch HD Super AMOLED display made from Gorilla Glass 2, a fast 1.5 GHz dual core processor,16 GB or 32GB of storage and an 8 megapixel camera.
The ATIV S also offers expansion via microSD and double the RAM as the previous flagship Windows Phones with 1GB of RAM. I think it even trumps the Galaxy S III in terms of construction since it features an aluminum body as opposed to plastic. Samsung is all in on Windows 8 and Windows Phone 8 and has a more beneficial relationship with Microsoft than any of the other manufacturers because it doesn't just make smartphones, it makes pretty much anything.
Knowing Samsung and how they like to iterate products, we are likely going to see more Windows Phone 8 devices from them possibly mirroring what they've already released in the Android space which is very exciting for users looking forward to Windows Phone 8. As with Nokia, Samsung has not revealed pricing or availability.
HTC  is going big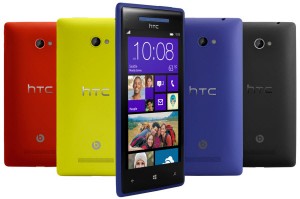 "We're going big on it (Windows Phone 8) and that's got nothing to do with our position on Android, we're still big on Android too," Jason Mackenzie, President of HTC Global Sales and Marketing said.
"We believe we can compete aggressively on both Android and Windows Phone at the same time.
"It's actually easier for us to support both as they are complementary, and we believe we can be the leader on both operating systems," he added.
The  recently announced Windows Phone HTC 8X is the first model that is expected to launch. It has a 4.3-inch 720p HD display, a 1.2GHz dual core processor and will feature an 8-megapixel camera with an f/2.0 lens.
Looking quite similar in style and design to Nokia's offerings, HTC is leveraging its 15-year partnership with Microsoft as well as its experience as the oldest Windows Phone handset maker.
The 8X will undoubtedly have Beats Audio, Bluetooth 2.1+EDR, WiFi, GPS and Near Field Communication capabilities. Connectivity will include a microUSB port and 3.5mm audio socket, and the phone will use a microSIM.
Nokia's Last Stand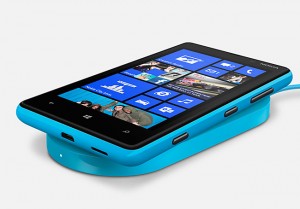 Nokia has been the most prominent proponent of Windows Phone with their Lumia line of smartphones and they just showed off two very promising Windows Phone 8 devices: the Lumia 920 and entry-level Lumia 820.  I've not had the opportunity to see these up close but the specs look good.
The flagship Lumia 920 is the high-end model with a 4.5-inch touchscreen that can be used even while wearing gloves. Nokia also introduces inductive charging which is a plug-free system that only requires contact between the phone and a charging plate.
Best described as 'gorgeous' in terms of design and execution, the Lumia 920 features a curved glass screen, insanely bright colour choices and a few tricks in the camera and screen departments.
A 5-inch WXGA IPS display with 1280-by-768 pixel resolution and 332 pixels per inch complements Windows Phone 8′s snazzy and very visual (and highly interactive) operating system. The Lumia 920 also boast of a super-stabilized 8.7 megapixel camera with the ability to take better photos in low-light conditions.
Nokia has put its own Symbian OS in the back-burner in favour of Windows Phone and has effectively placed its smartphone future in Microsoft's hands.
Unlike its competitors in the Windows Phone space who also have a solid foothold of the Android space, Nokia has nothing else cooking. It has bet its future on Windows Phone 8 in an agressive all-or-nothing play.  Should Windows Phone fail to succeed, it is anyone's guess where Nokia will end up.
All in all, we're expecting some very competitive Windows Phone 8 handsets to hit the market by the end of the year.