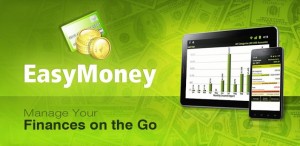 By Gadjo Cardenas Sevilla
Being highly personal devices, smartphones are ideal devices for managing expenses and here are a some apps that will help in tracking our expenses.
Smartphones are powerful, personal and connected devices that can easily crunch numbers. They are, after all, the technological descendants of the electronic calculator but are way more versatile because they can run complex applications that take the pain away from computing and managing expenses. The beauty of today's apps is that they're not insulated and can at times even export and save data to cloud services like DropBox or Windows SkyDrive where they can be imported into more robust platforms on the desktop. Here are three  Expense tracking apps on three mobile operating systems.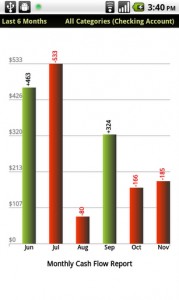 EasyMoney for Android is considered the leading expense management solution for Google powered smartphones and tablets.
EasyMoney enables users to track and manage daily expenses quickly and easily. It is ideal for business expenses, personal expenses, travel expenses.
The app provides Interactive reports & graphs let you analyse income, expenses, cash flow and balance over various date ranges and accounts.
To more effectively manage your budgets, you need a budget planner that makes keeping track of your expenses fun and easy. The integrated budget manager within EasyMoney lets you set monthly budgets on specific accounts and/or categories and monitor them via color-coded budget health bars that warns you when you are about to exceed your budgets.
Also integrated is a bill reminder that helps you avoid nasty late fees by issuing you timely reminders to pay your bills. You can even take a picture of your bills or invoices to keep a digital record.
EasyMoney costs $9.95 but it is one of the most comprehensive solutions available for both smartphones and tablets on Android.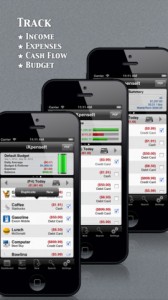 iXpenseIt simplifies daily expense tracking and monthly budgeting by offering a variety of features including  PDF Reporting,  password Protection, the ability to see an overview of Today's spending vs daily spending average.
iXpenseit also give an Expense Summary  so users know their total monthly expense, average expense per day and top expense of the month.
Settings for repeat expenses, are also easy to find in this Swiss knife of financial apps. iXpenseit also support VAT/GST input. It can store digital photo receipts and generate graphical reports on the fly.
Other notable features include.
♦ Repeat Expenses – One time setup for all recurring expenses such as Monthly rent, Mortgage, utility bills, etc.
♦ Simple/ Detail / Custom Budgets.
♦ Store digital photo receipts.
♦ Instantly generate graphical reports.
♦ Dynamic reports view: Specify reports by criteria such as report by payment, by vendors, etc.
♦ Mileage / Kilometer Tracking with customizable reimbursement rate.
♦ Supports VAT/GST input.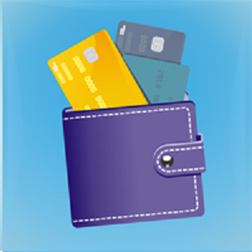 A free app for Windows Phone owners, MyExpenses  is a simplified although elegant app that does a lot of things really well including.
Create Expense/Transaction with name, amount, date, category and personal expense account
 You can create expenses for multiple accounts
Add/View Income
Create recurring expenses and income
Add/Update/Delete accounts
Backup/Restore
Upload data as csv/excel file to dropbox
Balance Sheet
View Day, Week and Month expenses for each account
Users have found MyExpenses featured packed for a free app and it works really well on Windows Phone devices with their sleek Live Tile enabled interface.
These are just some of many expense tracking apps available on smartphones today, they're a good starting point and give users an idea of what is available in the various app ecosystems out there today.