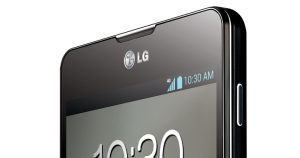 By Gadjo Cardenas Sevilla
It's got a blazing quad-core processor, 2GB of RAM, 32GB of storage and an HD screen. This isn't a laptop, this is the stunning LG Optimus G.

LG hasn't had much mindshare in terms of smartphones even if they've made some impressive and powerful handsets in the past. The LG Optimus G is a new flagship smartphone that's redefining the market and putting LG back on the map in a big way. With this one model, LG has been able to challenge a bevy of Android smartphones including the current standard bearer, rival Samsung's Galaxy S III.
Designed like a high-end fashion phone along the lines of LG's Chocolate and Prada devices, the Optimus G is encased in front and back slabs of Gorilla Glass which gives it a stylish look and feel that's reminiscent of the Apple iPhone 4.  The focus on design is carried over further in the treatment of the rear glass case which has a holographic stippling design that seems to flicker when touched by the light.

The Optimus G is a pleasure to use and feels great in the hand without overdone curves or weird protrusions. Design is clearly focused around the 4.7″ screen which is bright, super-responsive and a delight to use specially for looking at photos, videos or the occasional game.
That said, the mostly glass construction and smooth lines make this slippery phone and it will require a case. Our Optimus G vibrated itself off tables and escaped shirt and pants pockets all too easily.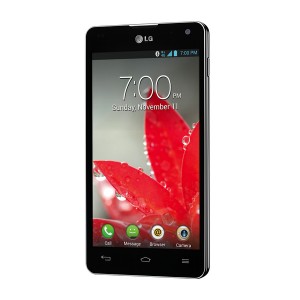 In terms of hardware, no other smartphone in the market comes close to the  performance capabilities of  1.5GHz Krait CPU Qualcomm Snapdragon S4 Pro Processor with Quad-Core, Adreno 320 GPU and capacious 2 gigabytes of RAM that runs LG's derivative of Android's Ice Cream Sandwich speedily along.
The Optimus G has some neat tricks. You can watch a video and overlay it on the screen of another application. LG has also included QuickMemo which makes it possible to create notes on the fly and even grab screenshots and video for annotating and sharing. It is a superb feature for users who need to take notes all the time.
With notebook specs in a thin and pocket sized smartphone gives the Optimus G a promising shelf life for support of upcoming Android OS updates.
Actually, there is one phone that can challenge the Optimus G and that is the Nexus 4, also made by LG.
The super scarce Google phone has all the great features of the Optimus G except the LTE is limited to certain markets and needs a hack to run.
The Nexus 4 does have the latest Jelly Bean 4.2 OS which is months away from being made available on the Optimus G.
Some limitations of the Optimus G include the lack of any memory expansion via microSD (something available in models for other markets but not in Canada). Other versions also come with a 13-megapixel camera but the Canadian variant only ships with an 8 MP shooter.
The LG Optimus G is available from Bell, Rogers, TELUS, Best Buy, Future Shop, Tbooth wireless, The Source, WIRELESSWAVE, and WIRELESS etc.
This is still the apex predator of the super-smartphone set, a device designed and built for pure performance and a LG's rallying point moving forward. Other Android manufacturers have been put on notice.
LG is coming to the market with everything its got and if the upcoming models are anywhere as stellar as the Optimus G, we're in for some heavy competition and some great hardware in the Android space.