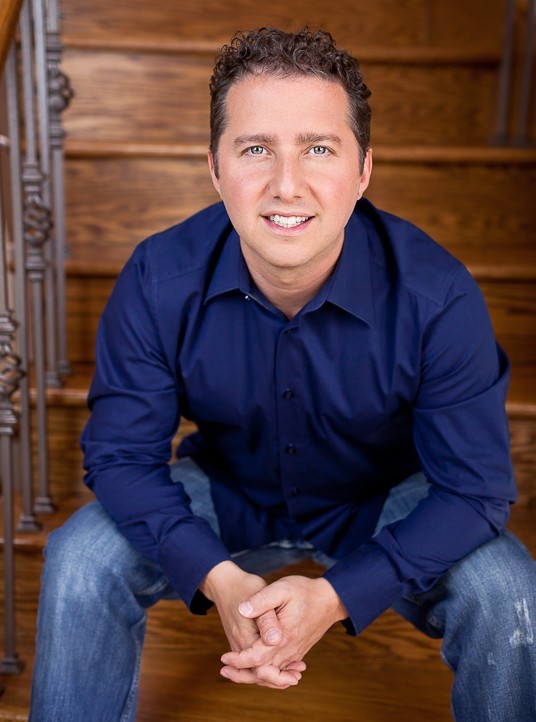 Renowned technology journalist, Marc Saltzman, will be on hand again at this year's TAVES show on November 1-3 as a guest speaker where he will talk about the latest home theatre trends, covering TVs, AV receivers, streaming media and connectivity.
TAVES (Toronto Audio Video Entertainment Show) is in its third year and Saltzman has been a mainstay from the inaugural show. Last year, his seminar focused on digital music by explaining the ins and outs of file formats, streaming, Internet radio and how they play into the world of AV receivers and speakers.
This year, he's broadening his scope to look at trends in the home theatre category, which will include the latest in TV technologies, like 4K TV, OLED and smart TVs. All of those will be on display at the show, so attendees will be able to see them up close and experience what they have to offer. Saltzman will also delve into the other two big pillars of his talk, namely sound and interactive entertainment.
Speakers, receivers and sound bars will cover the audio side, while streaming media boxes like the Roku 3 and Apple TV, screen mirroring and the next-generation gaming consoles, the PlayStation 4 and Xbox One, will factor into the presentation.
"We can look at this from three stages," says Saltzman in an interview. "Once there was one product that did something very well, then the idea of convergence in having one product with multiple uses, followed by a third stage where all devices began communicating with one another. The smartphone talks to the TV, which talks to your Internet router or computer, while you use a tablet or phone as an IR remote. That's a big part of what we'll be covering throughout the show."
To take this further, Saltzman says he'll be adding some context, since the seminar isn't meant to apply only to advanced users. Beginners and intermediate attendees will find plenty to see and hear as well.
"I'm not going to assume the audience has a deep knowledge of tech, which is my approach with whatever I do anyway," he says. "It's what I call 'turning geek speak into street speak'. Even if you are techy, I'm hoping you'll still find the talk interesting and informative, but I want to make sure everybody is up to speed on all these things."
The context will come in demystifying concepts and connectivity to attendees, he adds. Explaining how to mirror a screen from a computer or mobile device using AirPlay, Intel WiDi or Miracast is one way to do that, while also talking about the cloud and the benefit of streaming media from popular services like Netflix, CinemaNow, TuneIn and Songza, among others.
Smartphone integration with AV receivers, Bluetooth streaming and even looking at voice and gesture controls will also factor into the presentation. The role of social media while watching a show or movie will also be explored, he adds.
Saltzman's seminar will be an hour long with a Q&A session at the end, and will be presented once for each day of the show. He hopes that people who come to the show gain some insight to make more informed purchasing decisions.
"It's a fun show with a lot of variety in the kinds of products that are there, so it's not just for technophiles and audiophiles, it's for anyone interested in this stuff," he says. "It's also not just a show and tell, either, since the idea is that you can walk around and see and hear the latest in TVs and speaker tech and get hands-on with them."