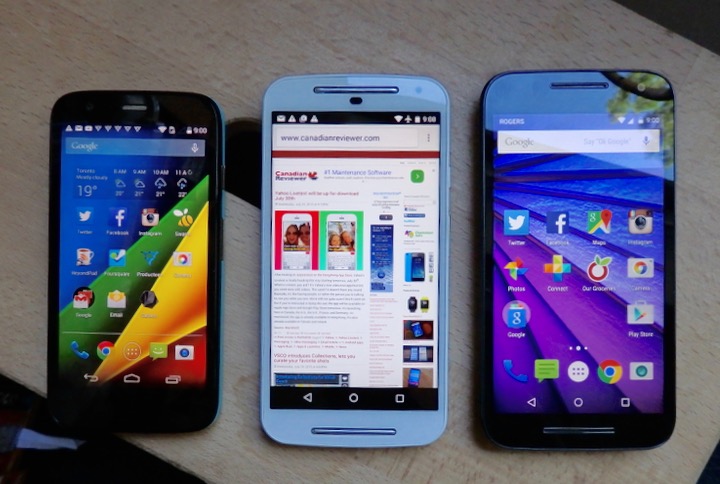 By Gadjo Cardenas Sevilla
Back-to-school season usually meant considering a low-cost and basic celfone for students to be reachable and connected. We now have affordably priced smartphones that offer much more.
There's an interesting trend taking hold of the smartphone industry. While flagship devices are still offering powerful, yet costly options which blur the line between smartphone and computer, the low and mid-range of the market is now full of competitively priced devices that are available off contract and which satisfy the requirements of 80 per cent of users.
We're talking 4G-LTE data, decent processing power, long battery life, good cameras and the ability to expand storage via microSD card slots as well. Here are five of the more disruptive handsets under $350 worth considering for back-to-school.
HTC Desire 626s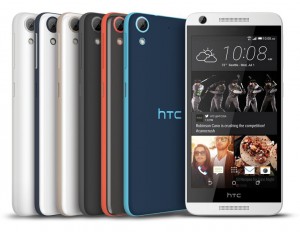 The HTC Desire 626s is thin and light and features a 5-inch 720p HD display, 8 megapixel camera, a 2000mAh all-day battery, 1.5 GB of RAM, and is powered by a Snapdragon 210, quad-core, 4 x 1.1GHz processor, 16GB of storage is standard with microSD card expansion.
HTC has taken a more playful turn with the Desire 626s design. While the Bell Mobility review unit I received was the slate (grey) variant, other versions show subtle yet attractive colour combinations with interesting accents. The look is muted yet elegant, specially with a variety of textures and finishes which are unusual for mid-range smartphones. The Desire 626s looks and feels like a quality device and can easily fit into a student's needs.
While not as robust as the more premium HTC One M9, the Desire 626s carries many of the familiar modern HTC design touches and features while feeling similarly sturdy even if it is a lighter, thinner device.
In Canada, the HTC Desire 626s will be available in grey on Bell, Videotron, Virgin Mobile and WIND Mobile. Bell Mobility prices the HTC Desire 626s at $199 for without a contract while offering it for 'free' on two year voice plans.
ASUS ZenFone 2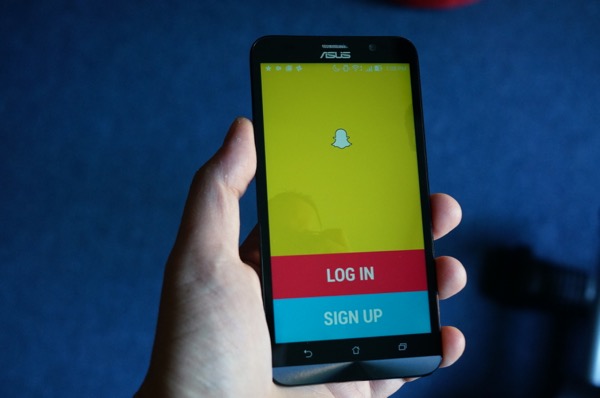 That they have managed to make the Asus ZenFone affordable and available contract-free, really shakes up the market and puts the ZenFone 2 at the very top tier of available affordable Android devices.
My review unit is the higher end model with 64GB of storage as well as the Intel Atom Quad Core 2.3 GHz processor and a whopping 4GB of RAM.
The 5.5 inches, Full HD IPS display has a resolution of 1920×1080 and features Gorilla Glass 3 which we've come to expect for a device of this size.
As you can imagine from such over-the-top specs, the ZF2 is quite fast and can easily run any app or game designed for the latest Lollipop flagship phones.
Coming from an HTC One M9 and a Nexus 6, I found that the ZenFone 2 handled all my apps just as efficiently as those two superphones and multitasking was always efficient.
The ASUS ZenFone 2 is an impressive device, and not just from a value for money standpoint. By offering a large display, powerful processor and expandable storage space as well as a solid camera and software combo, ASUS is really trying to give users the features they look for in more expensive devices. With the affordable starting price of  $249.00 and contract free option, the ASUS ZenFone 2 is a no-brainer for anyone looking for an awesome deal in a large smartphone.
Alcatel OneTouch Idol 3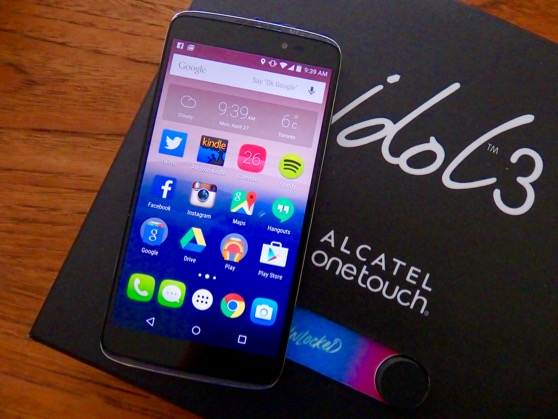 While Alcatel's been known for cheap, practical smartphones, they've outdone themselves with the Idol 3, which offers many flagship features in a sleek and impressive package. The Alcatel Idol 3 hits some of the major hallmarks that users look for in a flagship device and it does so at a fraction of the price of the competition with an SRT of $ 312.00 without contract.
A 5.5-inch Full-HD IPS display (1920×1080) looks stunning and is as good as anything that HTC, Samsung or LG have released. There's the new Qualcomm Snapdragon 625 Octa-Core processor, 2GB of RAM and a whopping 13-megapixel camera with a Sony sensor that's got a F/2.0 aperture.
The Idol 3 is designed to be able to run in reversible mode. This means that thanks to the dual speakers and mics you can pick it up any way you want and the display and even the front-facing camera will adjust to fit whichever way you are holding the phone.
The camera on the Idol 3 is above average and can take very good pictures in most situations and seems to be fast to focus. I've to test this feature under a range of conditions, but have been pleased by the detail and colour that the camera managed to capture.
Motorola Moto G (3rd Generation)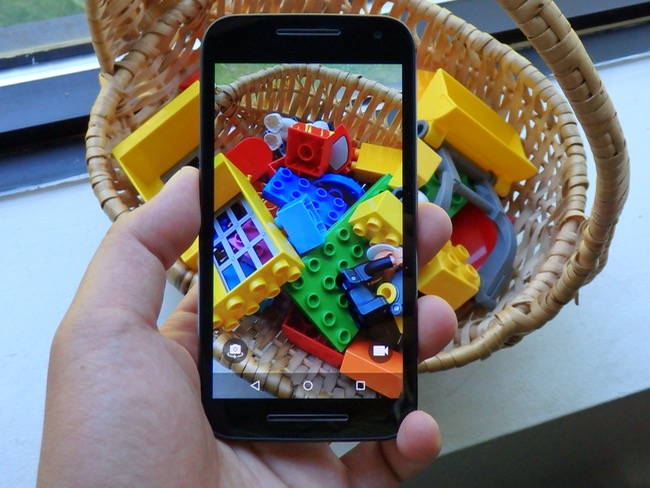 Motorola's best selling device since the RAZR remains the Moto G and the third variant launched last month gets even better. For its 3rd generation, the Moto G features legitimate IPX7-rated water resistance, a vastly improved 13-megapixel rear camera and flash, a larger 5-inch display and upgraded build and materials.
One would think that all these refinements might bump the Moto G up a notch or price it out of the budget slash contract-free handset niche, but the latest model (with 8 GB of onboard storage and 1GB of RAM) costs $199.99 contract free and $0 on some two year contracts.
Motorola has included a number of desirable features, like the Moto Assist which can use your location and calendar to help anticipate your needs and simplify your life.
Quick Capture allows the camera to come to life with a simple flick of the wrist, no drilling down menus or even pressing buttons to get that timely photo or selfie.
Motorola Moto E (2nd Gen)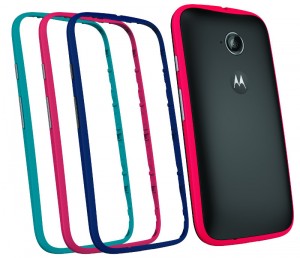 The Motorola Moto E (2nd Gen), is an even cheaper option at around $150 without a contract. This smaller variant is ideal for students and back-to-school because it is compact yet brings a lot of desirable features.
I've been using the Moto E (2nd gen) off and on for around a month and found it to be a reliable and zippy smartphone. Build quality is above average and should survive day-to-day usage without a problem.
Moto E now features 4G-LTE connectivity that can take advantage of the faster data speeds offered by most carriers. Moto E also ships with the latest Android OS 5.0 Lollipop OS, which hasn't even come to various flagship handsets costing hundreds of dollars more.
Other outstanding features include a 1980 mAh battery, rugged build with Gorilla Glass as well as a water resistant splashguard and 32GB expandable storage space. A quad-core Snapdragon processor, a 5 megapixelrear camera (with the Moto X's shake to activate feature) and various Motorola software services.
I've looked around at competing devices in this price point and nothing really comes close to what the Moto E offers, so Android users looking for some of the freshest features on the cheap will be pleased with what the Moto E delivers in a small package and for the low price.
These are some of the most outstanding and feature packed mid-range and entry-level smartphones that will satisfy back-to-school needs.