For decades, there have been celebrities who support various technology products, either through development input, endorsements, or even charitable ventures. Sometimes, this works well – Dr. Dre and Beats headphones is perhaps one of the best examples, given that it led to a US$3 billion purchase by Apple. Sometimes, it doesn't quite work so well: recall a few years back when Alicia Keys was named "Global Creative Director" at BlackBerry, only to be caught not long after allegedly Tweeting from an iPhone.
The list of celebrity-tech crossovers is lengthy, but here are some of the more interesting examples of partnerships that have, in most cases, proved successful for both sides.

U2's Bono and PRODUCT (RED)
Bono, lead singer for the iconic rock band U2, helped found PRODUCT (RED) in 2006, a licensed brand that helps raise awareness and funds to help eliminate HIV/AIDS in Africa. PRODUCT (RED) gear has been launched by a number of brands, including several in the tech sector. Most notable is Apple, which launched special edition PRODUCT (RED) iPod, Apple Watch, and other accessories. But there have been others, like Electronic Arts and Beats. It's a nice tie-in that uses the power of tech to bring attention to important world issues. And it's clearly working: to date, PRODUCT (RED) has reportedly raised more than US$320 million for the cause.
Ashton Kutcher and Uber (plus more)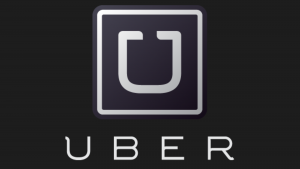 Chances are, you know Ashton Kutcher, and you know Uber. But did you know that Kutcher was one of the early investors in the innovative transportation company? In fact, as a successful venture capitalist as well as an actor, Kutcher has a clear interest in the tech sector, particularly with apps. And seems to have a knack for picking winners. He had his early hand in a number of other successful ventures, including Skype, Foursquare, Airbnb, and Ooma. All of this tech sector work is managed under the venture capital firm he co-founded, A-Grade Investments.
Ryan Seacrest and Typo
You know him as this generation's Dick Clark, hosting shows on television and radio, producing, and as the face of the iconic live Times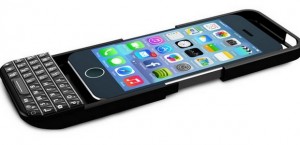 Square New Year's Eve celebrations. But Seacrest also used his star power to help develop a tech product for which he felt there was a great need. Called Typo, it's a keyboard attachment for the iPhone that allows power users to quickly and easily compose long messages using physical QWERTY keys instead of the sometimes cumbersome touchscreen. It wasn't an easy ride. Trouble brewed when BlackBerry filed suit against the venture,alleging that the keyboard design, including petal-shaped keys, infringed on its patents. But that was all settled this summer for a large sum (US$860,000). Unfortunately, the settlement also blocked Typo from producing the keyboard for any device 7.9" and smaller. Typo continues today with larger-sized keyboards that can be used with the iPad. It's a bummer for Seacrest and Apple users everywhere, but it was good while it lasted.
Neil Young and the Pono Music Player
Singer Neil Young decided to take his love for high-res music and distaste for sub-par audio players and create an on-the-go music listening device that was able to reproduce high-quality music. Young serves as CEO of PonoMusic, which started as a Kickstarter campaign, and has spawned the $500 Pono Player. Now officially available and sold at specialty retailers across Canada, the player can accept music files in FLAC format and at resolution up to 192kHz/24bits. You can buy high-res tunes on Ponomusic.com, or other high-res download sites.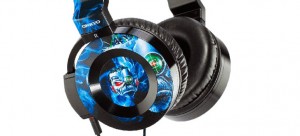 Iron Maiden and Onkyo
One of the most recent celebrity/musician partnerships with tech is between Iron Maiden and Onkyo. Steve Harris, founder and bass player of theheavy metal band, reportedly worked with Onkyo to develop a pair of headphones that are optimized for delivering rock and metal music, not just the dance music to which he purports many headphones cater. He was looking for "a balance that wasn't just top and bottom heavy with hardly any mid-range…[but] a good balance across the widest bandwidth incorporating a lot more mid-range frequencies." The result: the ED-PHON3S, which launched at this year's CES, and now sells for US$300. Of course, they also boast signature Iron Maiden styling.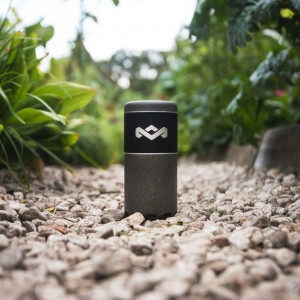 Bob Marley family and House of Marley
The entire House of Marley line of mobile products, which ranges from headphones to portable Bluetooth speakers, is inspired by the popular musical Marley family. Created alongside the surviving Marley family members, the line focuses on the use of sustainable materials, like REWIND fabric, cotton, and canvas textiles, recycled plastics and metals, and bamboo. And all products contribute to the Marley family's 1Love charity, which supports "youth, planet, and peace."