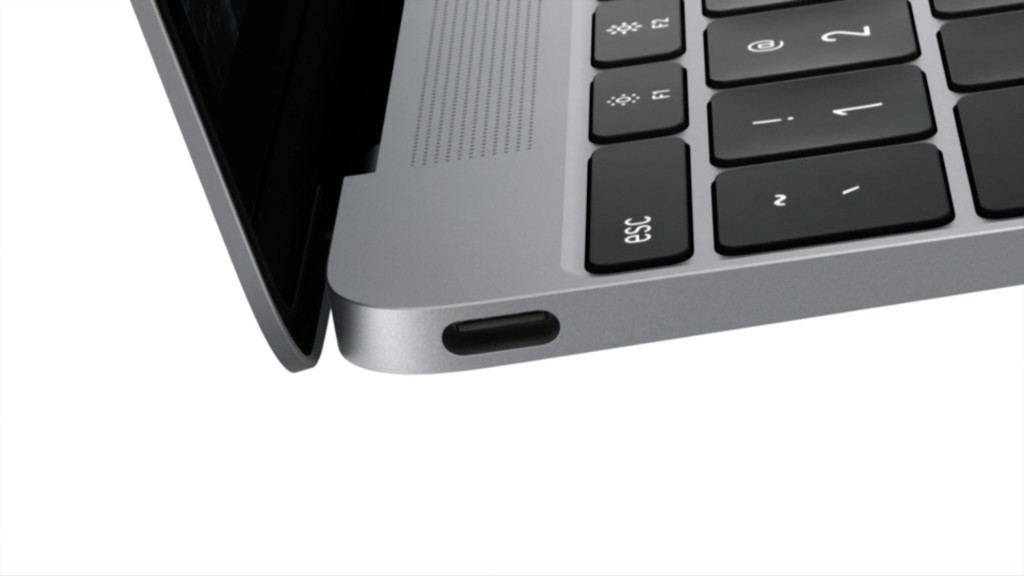 USB Type-C is the new standard appearing in devices like the new Apple MacBook, the Google Pixel C, various notebooks, 2-in-1's and all the latest smartphone flagships. With the ability to charge, transfer data at high-speeds and connect to peripherals from one neat and tiny port.
USB Type-C is just a connector shape, and the underlying technology could just be USB 2 or USB 3.0 which means that transfer speeds and connectivity features can vary. While USB Type-C is very exciting and is slowly becoming a standard across various devices and technologies, it is still a little controversial.
A brief history of USB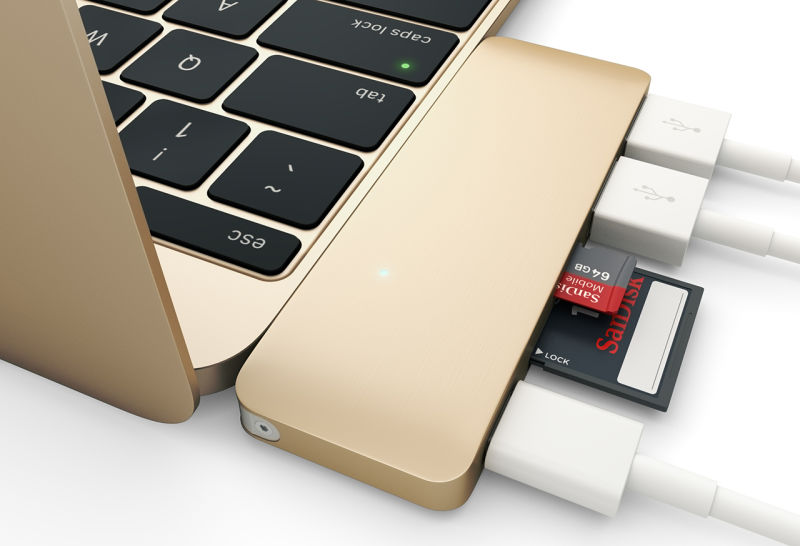 Universal Serial Bus (USB) came to the mainstream market back in 1997 when the first Apple iMac shipped without serial ports but featured only USBports.
USB was a dramatic departure from serial and parallel ports which were much larger and had all sorts of power and driver requirements which made them hard to standardize. That's why there were PC compatible printers that wouldn't work on Macs and vice-versa.
As with most standards, evolution was inevitable. USB 2.0 improved on the length of cable you could use (from 3 metres to 5 metres). Speed was also increased considerably—USB was originally able to handle transfer speeds of 12Mbps but USB 2.0 had a much higher threshold at 480Mbps.
USB 3.0 was a breakthrough for the USB format since it brought faster transfer speeds of up to 625Mbps and, when supported by certain hardware, could push data at 5 Gbit/s. This made it a good option for fast backups, data transfer and even video editing onexternal hard drives.
USB Type-C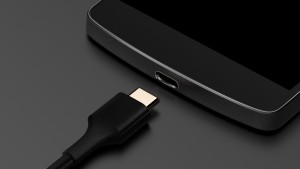 USB Type-C is the latest iteration of theUSB standard and seems to merge the portability of microUSB with the superior power and connectivity of USB 3.0.
Looking at the hardware, it is easy to notice the new connector shape that can be used in any orientation much like an iPhone's reversible Lightning adaptor.
A USB Type-C port, like its predecessors, can handle data transfer as well as power transfer simultaneously.
Many of us charge our smartphones and tablets with USB 2.0-powered microUSB cables. This can provide up to 2.5 watts of power, which is adequate for smartphones and tablets while notebooks will require more (around 60 watts). USB Type-C can provide this, which means for smaller notebooks like the Pixel and the MacBook, it is likely external batteries using their USB Type-C ports can charge them.
In the case of the Chromebook Pixel and the MacBook, USB Type-C ports have replaced the power port and it is actually the only I/O port on the MacBook catering to power, file transfers, external displays and even Ethernet connectivity via optional (but necessary dongles).
USB Type-C is more a standard of connectivity and not necessarily one of performance. This means that while devices may haveUSB Type-C ports, they can have USB 2.0 transfer speeds or USB 3.0 transfer speeds depending on the manufacturer. It will take a few years for us to see this standard offer the highest performance and speed across the board.
Benefits and drawbacks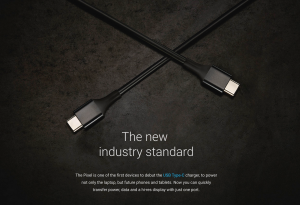 The benefits of adopting USB Type-C across devices is that we now have a viable universal power and transfer standard that can surpass the poorly adopted formats like FireWire, Thunderbolt and even USB 3.0.
For device makers, the smaller footprint of the Type-C connector means even slimmer devices with more room for batteries and the ability to easily add functionality to a device via dongles and external adapters. For consumers, this means they aren't paying for features or ports they don't need and can buy a connector if they need to connect to an external display or read SD Cards, or connect to a printer.
Since USB Type-C allows power and charging, this means that we can now carry external battery packs for our tablets, 2-in-1 PCs, or Ultrabooks to charge them much how like many of us are charging our smartphones.
The drawback of USB Type-C is that it is still very new and it will be a bit expensive for early adopters to jump in, but it shouldn't take too long for this exciting new standard to become commonplace.
The adapters and cables themselves are a bit tricky. The ones that ship with devices are usually good quality but some third party accessories are dangerously flawed and can ruin your device so it has become a challenge to determine which cables work.