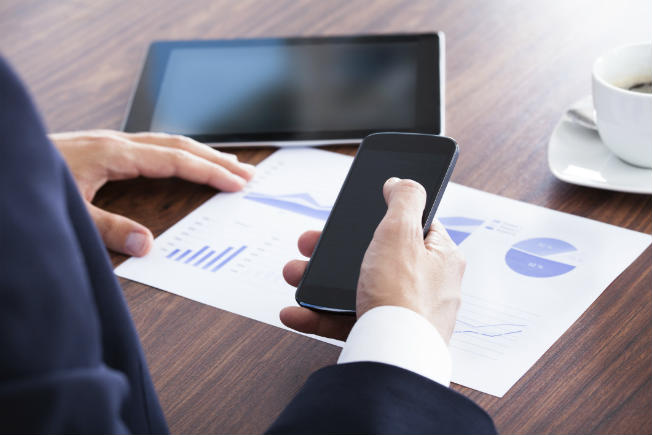 By Gadjo Cardenas Sevilla
Midrange smartphones are enjoying a renaissance by offering great features at a more affordable price as well as contract-free purchase options. Here are five midrange smartphones that hit the sweet spots of pricing and features.
Samsung Galaxy S5 Neo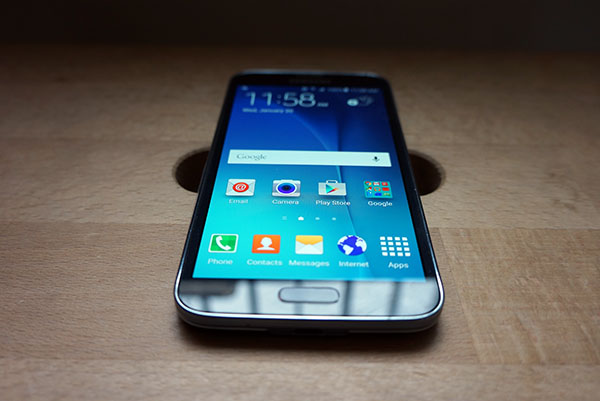 Samsung brings back 2014's Samsung Galaxy S5 but with updated specs, a better display and a return to the dust and water resistant flagship of its time.
The Galaxy S5 neo has a lot going for it. Sure, it feels a little retro now that Samsung has moved on to curved glass and aluminum bodies, but it does offer a removable battery as well as a 5.1-inch display that is a comfortable size for many users out there.
While it looks identical to its namesake, the Samsung Galaxy Neo boasts improved an improved super AMOLED display that's brighter and has better contrast. It has a 1920 x 1080 (FHD) resolution and is very, very bright.
the Samsung Galaxy S5 Neo has a 64-bit Exynos 7580 1.6GHz octa-core processor, 2GB of RAM, 16GB of onboard storage (with expansion via microSD card), a 16MP rear camera and 5MP front facing camera. You also get a heart rate sensor that's peculiarly placed below the camera in the rear and not much else.
The Samsung Galaxy S5 Neo, which is being sold for $549.99 on a no-term contract or $199 from carriers like Virgin Mobile.
HTC One A9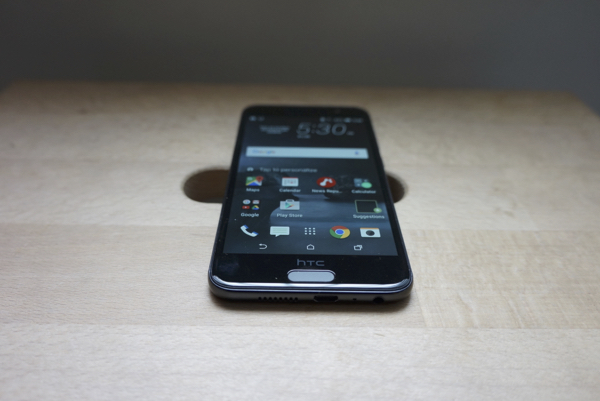 The One A9 is HTC's take on the midrange market and while this model received a lot of criticism for looking just like an iPhone 6, which it totally does, it does manage to diversify HTC's product portfolio with the HTC One M9 remaining the flagship device and the Desire line as the more affordable option.
I commiserate with HTC. The company has long led the Android OEM space with stellar and bold industrial design and materials and way before competitors like Samsung or LG went for metal and glass look and feel. For the A9, the couldn't simply put out a smaller HTC One (that's something they've already done before but which didn't really work out too well).
For CAD $649.00 unlocked (yes, that's what midrange smartphones cost in Canada these days), the HTC One A9 offers a 5-inch HD display, a much improved 13 megapixel rear-facing camera with the ability to capture RAW files, and an Ultrapixel front facing camera for selfies that's designed for low light shooting.
Powering this svelte beast is a Snapdragon 617 octa-core processors with four cores clocked at 1.5GHz and four cores clocked at 1.2GHz, 3GB of RAM and 32GB of storage that's easily expandable via microSD. a fingerprint reader for access control and possible mobile payments is a nice addition which event the flagship HTC One M9 doesn't have.
Apple iPhone SE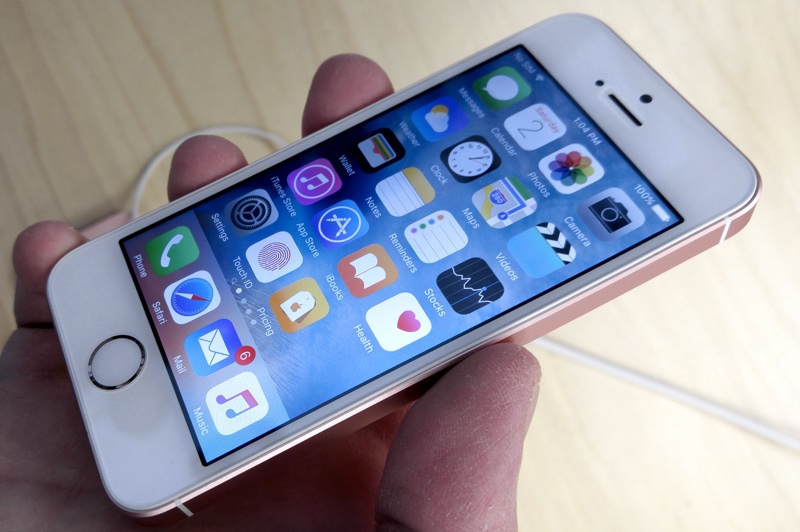 Bringing most of the technology and features of the iPhone 6S to the smaller  enclosure of the iPhone 5 makes great sense for users who want to enjoy the benefits of owning an excelling iOS device without the higher price.
The iPhone SE starts at $ 579.00 for the 16GB version (although the one worth getting is the 64GB version for $709.00). Apple's outfitted the iPhone SE with the latest Apple A9 processor found on iPads and iPhones, it has also included 2GB of RAM, which makes a device of this size feel really fast. The 12 megapixel camera from the iPhone 6S is also on tap here, giving mobile photographers one of the best combinations of hardware and software for shooting photos and up to 4K video.
This is the cheapest that 'new' iPhones have ever gone for and the smaller 4-inch size does appeal to many users who want the best camera, apps, messaging functionality and Touch ID fingerprint security on a device that's easy to fit in a shirt pocket.
Apple's made the iPhone SE available in silver, gold, rose gold and space grey and, since it is nearly identical to the iPhone 5s from two years ago, there's a plethora of existing cases and accessories that will easily fit the iPhone SE.
Nexus 5X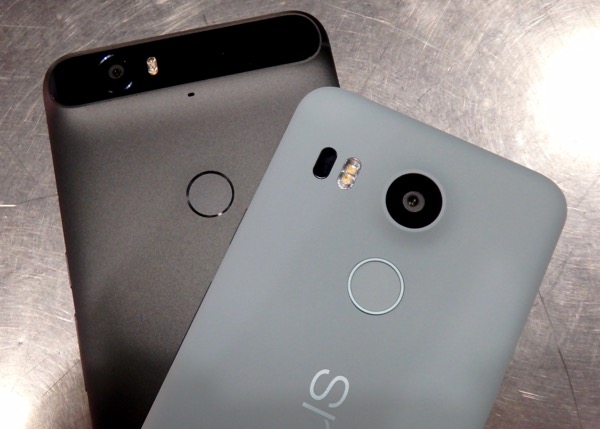 For Android loyalists who want the more inexpensive Nexus option, the LG-made Nexus 5X offers a very good all around feature set in a plain yet attractive design.
New this year are a 12-megapixel camera and the Nexus Imprint fingerprint reader. Nexus Imprint has been the most impressive fingerprint sensor technology this year. It is faster to setup that Apple's Touch ID and seems to be just as quick to deploy.
The placement of the sensor in the rear also makes good sense. You can quickly access your phones' apps in one swift gesture as you take the Nexus 5X out of your purse or pocket.
In terms of performance, the Nexus 5X delivers and manages to run Marshmallow like a dream. Multitasking is fluid, the new Google On Tap feature (which gets additional info for whatever you're looking at on screen) works well. The 1080p full HD display is clear and bright although not as stunning as some recent LG displays, it is commensurate to what you'd expect in this level of phone.
Battery life for this thin and light Nexus device is outstanding. Thanks in part to a larger 2700 mAh battery as well as built-in Marshmallow features like Doze, which put the device in a deep sleep mode and cut out vampiric apps and you can easily get up to 14 hours of mixed use on a full charge.
Those that choose the Nexus 5X and who are satisfied by what it offers are getting a very good 2nd generation version of the most popular Nexus device ever shipped, and that's definitely not a bad thing.
ZTE Axon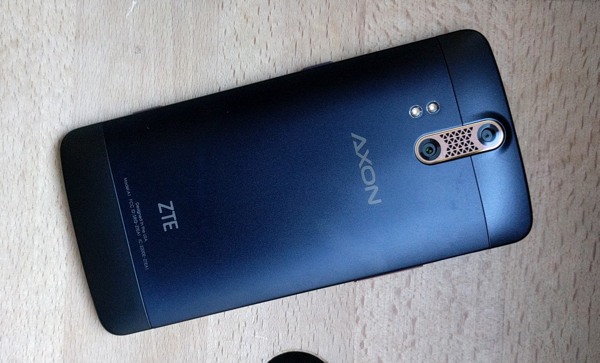 The ZTE Axon, a Fido exclusive, sports a 5.5-inch IPS LCD full-HD display with a pleasing 1920 x 1080 resolution and 401 pixel-per-inch density.
It's a bright, responsive and well balanced display that's also got anti-microbial properties (ionic silver layer to keep the glass free of germs).
This feels good for a 5.5-inch device and can be easily held in one hand. This doesn't at all feel cheap or hobbled and if it had a newer processor and more RAM, it would be truly a breakthrough device for this price range.
A Snapdragon 801 quad-core processor running at 2.3 GHz is more like last year's flagship processor but it works just fine here backed with 2GB of RAM. Non expandable storage is locked in at 32GB and the Axon is running Android Lollipop. ZTE's overlays are subtle, but they are there and while they don't bother me, some users will need to reorient themselves with unfamiliar icons and apps.
The ZTE Axon is styled conservatively and with blue aluminum with gold accents. The buttons and various other parts are metal, adding to the luxurious feel and look of the device. While ZTE employed a neat lattice design to cover speakers and the rear camera.
Comparable in terms of features and functionality to previous flagship devices, midrange smartphones are often the smarter choices for users on a budget who don't want to miss out on having the latest software in a smaller and more efficient device.