Smartphones are essential devices. We keep them with us 24/7, and use them to do everything from communicate with others, to snap photos, and watch entertaining videos or play games. They are also expensive, potentially running upwards of $1,000 for a high-end device like an iPhone 7 Plus.
So it's not surprising that we want to do whatever we can to protect our investment, and the device we rely on so much.
With that said, here are 3 great accessories and one piece of software that can offer peace-of-mind for your smartphone.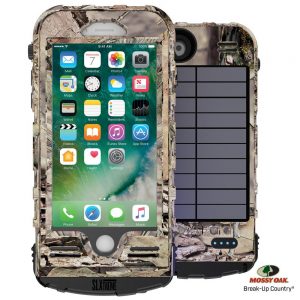 When you consider that the iPhone 7 Plus starts at $1,049, it doesn't sound so crazy to invest US$150 in a protective case for it. And while the SnowLizard SLXtreme takes things to the extreme (pun intended), it could be a lifesaver if you work outdoors in a field like construction, or tend to go on lots of outdoor adventures. The case comes in black, yellow, orange, or mossy oak camoflauge, and offers a military-grade rugged design and waterproof protection. Peace-of-mind goes beyond protection of the physical hardware: the case also has a built-in solar charger and back-up battery, assuring that your phone's battery won't die in a critical situation. The QuickLatch system allows for easy loading, so you can swap your day-to-day case out for this one whenever you feel like your phone might be at risk of damage from the elements.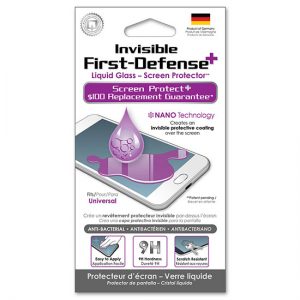 Qmadix Invisible First Defense Liquid Glass Screen Protector
Any good salesperson will try to upsell you on a screen protector when you buy a new phone. This isn't just to boost their profitability – it really is worthwhile to add another layer of protection to your phone's precious glass screen. An interesting option in this space that will eliminate any worries about having to apply plastic or glass is Qmadix's liquid glass screen protection, a solution that's applied onto a clean screen with the included cloth. Once it cures (about five minutes, 24-48 hours for a full cure), your phone's screen will be protected without you having to carefully position an actual plastic film on it. And you don't need to worry about annoying cracks or bubbles. Because it's liquid, you can use this on any phone or tablet, up to 10" in size. US$30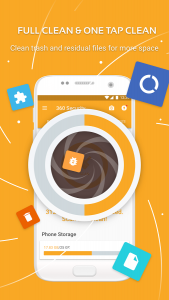 360Safe Anti-virus Software
Keep your Android and iOS devices virus-free with this cloud-based software that constantly scans for the latest viruses, Trojans, and malware, and protects your phone from them. It also manages your phone's memory usage, and lets you easily uninstall software and delete unwanted APKs. The Find My Phone feature adds further peace-of-mind if you misplace your device. The software can also be used to protect private messages and contact lists, block unwanted calls and messages, and monitor data use.
Tile Sport, Style Bluetooth Trackers
The primary function of this device isn't necessarily to offer peace-of-mind for your smartphone, but rather let you use your phone in conjunction with a Tile tracker to avoid losing other valuables. Attach one to your car keys, digital camera, backpack, or other valuable item, or slot one into your purse or wallet, and connect it via Bluetooth to the mobile app on your smartphone. If the item is accidentally lost or left behind somewhere, you'll get a notification. If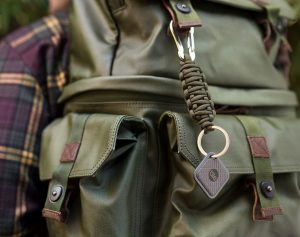 you're out of range of the Tile, you can still locate your lost item using the network of Tile users from around the world that can pick up your Tile's signal. But a lesser-known feature is the ability to press the button on a Tile tracker to make your phone ring, even if it's on vibrate – perfect for finding a misplaced device. The durable and waterproof Sport and Style versions offer cool new designs, along with twice the Bluetooth range as previous-generation models at 200 feet. US$45 for one, or US$80 for a two-pack or combo pack with one of each.
Related:
How to Stay Safe on Public Wi-Fi Networks
Antivirus/Privacy Protection Software for Your Mobile Devices
Every Click You Make is a Risk-Reward Proposition – Now There's an App to Tell You Which Click to Take