Whether she's a fashionista, a world traveler, a TV nut, loves to cook, or works out, here are some great tech gift ideas for every mom on your list.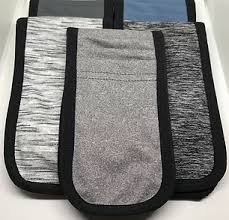 The Fashionable Mom
MyPhonePouch is a cute and useful accessory for the fashionable mom, allowing her to carry her smartphone around without having to throw it into her purse, or slide it into the back pocket of her jeans. Made of soft, stretchy material, simply tuck half of the pouch inside the waistband of your pants (or skirt), and leave the front hanging. Place your phone inside for easy access whenever you need it. There are additional slots at the front for holding things like a work ID card, hotel room key, credit card, and cash, along with extra slots in the underside for items like a car or house key. A stainless steel counterweight sits on the inside to offset the weight of your phone, and keep the pouch in place. It sells for about US$35 each, and comes in three different sizes and a number of different colours and designs.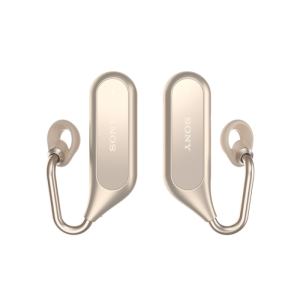 The Traveler Mom
The Sony Xperia Ear Duo true wireless earbuds will come in handy for the mom who travels often. Mom can discreetly wear the wire-free buds, and keep conversations, listen to music, and still hear her surroundings and conversations. They sit comfortably under the ears instead of hooking over the tops of your ears. Use the Daily Assist feature to get audible reminders of key information, including upcoming meetings, or to narrate news headlines. If mom is busy rushing through an airport with bags (or kids) in her hands, she can simply shake or nod her head to pick up an incoming call. US$280
The Fit Mom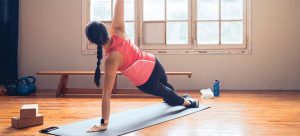 The Versa is Fitbit's latest activity tracker, and it would make a great gift for the fit mom on your list, or one who's hoping to be more active. In addition to tracking activity, sports, detailed sleep patterns, and calories burned, it also tracks heart rate, 24/7, including resting heart rate. Mom can use it to receive smartphone notifications for everything from incoming calls to Instagram likes, and even as a digital wallet to pay for items at supporting stores. It's water-resistant up to 50 metres, and you can choose from a number of band colours to suit her personal style. $250
The Entertainment-Loving Mom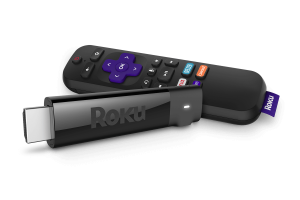 With the new Roku Streaming Stick+, mom can enjoy her favourite movies or TV shows on the big screen. Plug the device into a TV's HDMI port, and she can watch content from a variety of sources (in some cases, with an applicable subscription), including 5,000 streaming channels, and 4K HDR video. Use the included remote to control playback, including power and volume (with compatible TVs), or the free Roku mobile app on a compatible Android or iOS device. Surprise mom by adding a yearly subscription to a service like Netflix alongside this $90 device. (Netflix subscription starts at another $120/yr.)
The Mom Who Loves to Cook
Any mom on your list will appreciate the Instant Pot. Even if she's intimidated by it at first, she'll find plenty of creative ways to use it once she gets the hang of it. A Canadian invention, the Pot can be used as a pressure cooker, slow cooker, rice cooker – even to bake cakes, sauté, and make homemade yogurt. She can make full meals in one shot, including meat and
vegetables, pressure cook a cheesecake, or make delicious stews and chilis. Use it as a quick way to hard boil eggs or make oatmeal in the morning. Not only is it a useful small appliance for moms who love to cook (and even those who don't), but it can also help busy moms save time by making healthy and delicious meals quickly and easily. Pricing varies depending on the model, and where you buy it. Several retail stores, as well as Amazon.ca, often have models on sale. But expect to pay anywhere from $100-$300.
The Mom Who's All Business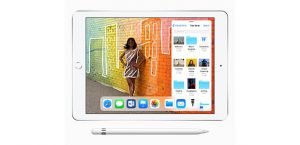 The latest 9.7" iPad with Apple Pencil will be a great addition to a working mom's tech arsenal. She can use it to take handwritten notes, access important apps, surf the Web, compose e-mails, read digital magazines, and watch videos. It's a versatile device that can be used just as much for work as play. She can pull it out to enjoy a movie while on a plane headed to her next business meeting; and to jot down notes during that same meeting. It starts at $429, and the Pencil is $129.
Related: