October is dubbed Small Business Month in Canada, celebrating the small businesses that make up a large part of the economic landscape north of the border.
According to payroll company WagePoint, small-to-medium-sized businesses (SMBs), defined by those with fewer than 500 employees, account for 99.7% of all businesses in Canada. Nine out of every 10 Canadians in the private sector works for an SMB, and small businesses, characterized by those with fewer than 100 paid employees, account for 70.5% of the total private labour force, or about 8.2 million people.
Ontario and Alberta have the lowest percentages of small businesses in Canada, though it's still quite high at 87.3% and 91.2%, respectively. Based on those numbers, small businesses still make up the bulk of employers. You'll find the most people employed in small businesses in Canada in British Columbia (93.6%) and Saskatchewan (93.1%).
The industries with the most small business employees include wholesale and retail, with 1.96 million, accommodations and food services (1.01 million), manufacturing (0.81 million), and construction (0.76 million). Combined, they account for more than half of all small business jobs in this country.
Future Opportunities in Tech
Canada is a hotbed for tech entrepreneurship, with plenty of companies launching start-ups here, and major firms moving research and development facilities to Canada. This presents plenty of opportunities for small businesses to flourish in the country.
Two opportunities in the tech sector in particular lie in the fields of cannabis and artificial intelligence.
Cannabis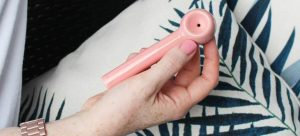 Recreational cannabis will become legal in Canada starting October 17, 2018 for anyone over the age of 19, and in private residences. Not surprisingly, then, a number of cannabis companies have been popping up across the country to serve the growing market. These range from companies that work with cannabis in the medicinal fields, to firms developing high-tech ways to grow cannabis plants, and start-ups developing innovative accessories and products that can be used for carrying and/or consuming cannabis products. Despite your views on cannabis use on the whole, the legalization will represent plenty of small business opportunities in the country.
In a recent article, National Post's David Akin, put forth his belief that the cannabis market in Canada could become bigger than that of beer, citing studies suggesting that, based on annual sales per square foot, a pot retailer could bring in big bank.
My recent article on cannabis and women for this website also mentions several cannabis companies that have made Canada their home, from Canndora, which offers female-focused cannabis accessories, to Toronto-based cannabis accessories company Vapium, and Milkweed Toronto, an online cannabis accessories company.
Artificial Intelligence (AI)
On a completely different side of the tech sector, Canada has become a go-to spot for research in the fields of artificial intelligence (AI) and other related tech fields. Last summer, AI solutions provider Element AI, which is based in Montreal, QC, managed to raise $102 million from investors; while
Toronto-based Integrate.ai received a $5 million seed round. Larger businesses are also amping up their involvement in AI technology, like Royal Bank, GM, which plans to open a self-driving research hub in Markham, ON, and DeepMind, which was acquired by Alphabet, Inc., parent company to Google, and opened offices in Edmonton, AB and Montreal, QC.
Earlier this year, the University of Waterloo confirmed that it would be launching a new institute dedicated to innovation in artificial intelligence, including foundational research and applications of AI technology. And in January, Microsoft hired Geoffrey Gordon, a renowned AI expert, to serve as Research Director for its expanded Montreal research lab, which conducts research on machine and deep learning. Jennifer Chayes, a technical fellow and Managing Director of Microsoft Research New England, New York City, and Montreal, calls Montreal "one of the most exciting places in AI right now."
This Spring, Samsung opened a new AI Centre in Toronto, whose team will work alongside the company's Silicon Valley team on AI research and development. "Toronto and the GTA," said Dr. Larry
Heck, Senior Vice President and co-leader of the Samsung AI Centre expansion around the world, "are epicentres of machine learning, and one of the world's foremost hubs for AI research and development."
Shortly after, LG Electronics Inc. launched its own AI Research Lab in Canada, and partnered up with the University of Toronto for research. "Early implementation of AI in connected devices today," said I.P. Park, President and CTO of LG Electronics, "are setting the stage for tomorrow's smart cities, smart homes, smart businesses, and smart devices, all with capabilities that no one has even dreamed of yet."
These, of course, are all major companies. However, the fact that they are bringing their AI work to Canada opens up the doors for small businesses in the field to flourish, developing end-user products, technologies, or other related products and services to help fuel Canada's position in the growing business surrounding AI.
Bottom Line
The small business landscape in Canada is booming, and while the areas of particular opportunity might be shifting, there's lots of room for growth and expansion north of the border in such fields as these, as well as many others.
Related: