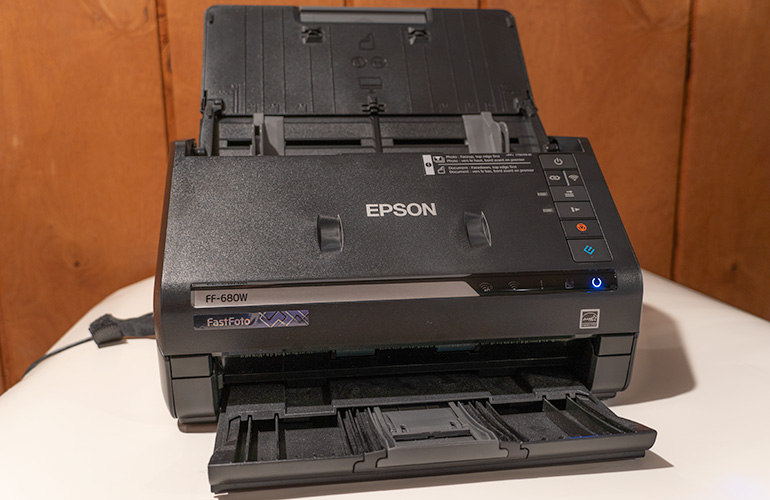 Photos are probably festering in countless homes across the country, so what if you could scan them all at home and store them digitally?
This was Epson's promise with its first high-density photo scanner, the Fastfoto FF-640. Here was a desktop scanner that let you load up stacks of old prints and have them appear on your computer in minutes. What was long a professional service was starting to enter the home.
The company's second go round is the Fastfoto FF-680W, a faster and more precise iteration trying to improve on its predecessor. If you're intrigued at the idea of digitizing your entire family's legacy of prints, this is the home scanner to beat.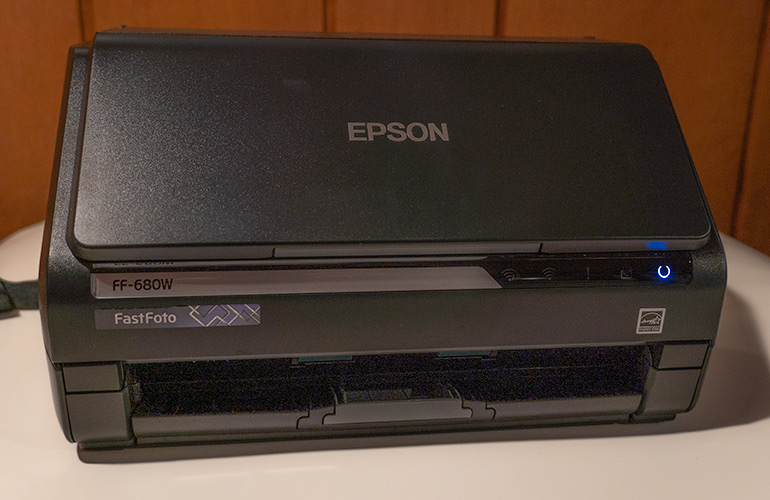 Going faster
Epson raised the throughput on the Fastfoto FF-680W to 36 images at a rate of one per second. That's mostly for images sized at 3×5, 4×6 and 5×7, though even smaller or larger prints can go in, albeit with a little more supervision and slower speed.
The default resolution sticks to 300dpi, though Epson retains the option to double it to 600dpi. Doing so slows the proceedings, almost tripling how long it takes to get through the same workflow of prints. The advantage is that scanned images are easier to edit more thoroughly afterward.
Regardless of how photos go through the scanner, it orients them properly. Portrait prints going in sideways is one thing, but even small, old prints and Polaroids that might feed in diagonally end up upright in Epson's software.
For the most part, Epson maintained a lot of what it already had in its previous scanner. The form factor, button layout and feeder are virtual carbon copies.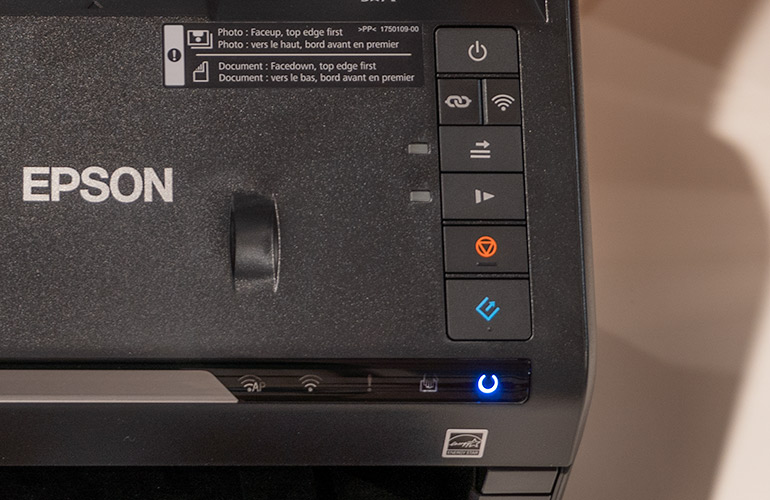 Setup and software
It would help if Epson spelled things out for users a little more. As a previous user, I'm acclimated, but I never saw a clear indication that Epson Fastfoto is for photos only, and that Epson ScanSmart is exclusively meant for documents. Finding the software also isn't breezy because of outdated links in the start guide. Do a search for "Epson fastfoto software" and you'll find it that way.
Moreover, connecting the scanner to a Wi-Fi network is too time-consuming. This is where doing it through an app or web browser could make sense, but instead, it's a confusing process through a Windows PC or Mac. Not only that, but I ran into issues when trying to tie it to a Linksys Velop mesh network. It eventually worked, but it should be easier than it was.
Epson also doesn't properly communicate that scanning via Wi-Fi takes longer. When plugged into a computer via USB, Epson's quickest numbers are indeed true. When it's over Wi-Fi, however, it can take minutes to get through 30 photos and have them populate in the Fastfoto software. By contrast, it was only 40 seconds to get through them (at 300dpi) over USB.
For these, and other potential reasons, I recommend you download the online manual before you take it out of the box to make sure you're up and running properly.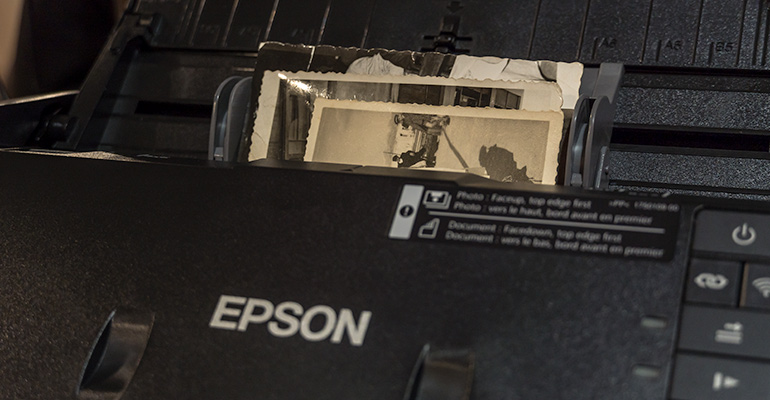 Scanning photos
As before, the Fastfoto software is more than a barebones facilitator. By default, it can remove red-eye, restore faded colours, improve colour balance and exposure to help breathe life into a print. The thing about film was that many shooting with it over decades didn't know what the right settings were, so under or overexposed images aren't going to be uncommon. When fixed-focus point-and-shoot film cameras and disposable models came around, things got better.
Epson's scanner won't work miracles but it does get you through the door, so to speak. Once you have scans done, you can go to work on improving them further. You have the option to keep two versions of each scan — one edited and one untouched. I advise leaving that option enabled so you can work on either one. Just bear in mind that it also means taking up double the storage. Even more so if you're scanning at 600dpi or 1200dpi. You can also save as JPEGs or TIFFs.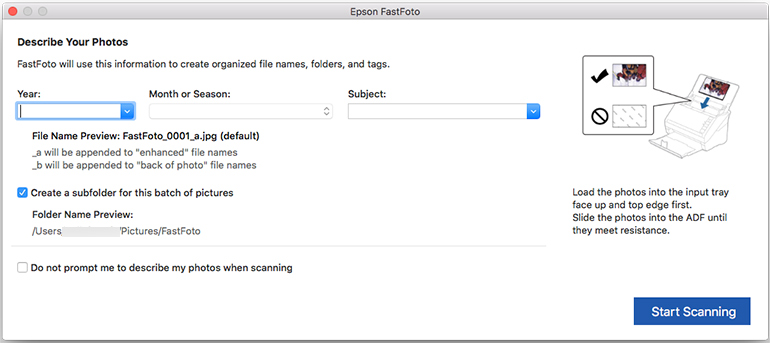 Where the Fastfoto FF-680W excels is in volume and organization. It may take some time, but getting through shoeboxes and albums will take a fraction of the time it otherwise would with a flatbed scanner. And the beauty of it is that it's relatively painless to arrange where they go.
You can keep things organized by scanning in batches related to a single event or year. With each new batch, you can choose the year, season and subject. Any subsequent batches can follow them until you're done, and the software processes the whole lot.
Repeat the process, and you end up with a series of folders that are easy to interpret and deal with. This is where the software really shines, in my opinion. Workflows don't have to be disorganized at all, and it's one thing Epson did well, even going back to the previous Fastfoto scanner.
Assessing the cost
The Fastfoto FF-680W isn't an impulse purchase with a $650 price tag. That's lower than what the previous model sold for, but is hardly cheap. What still lingers over this scanner is its role after you're done with the old photo collection. I suppose you could do it for others, paid or unpaid, while also utilizing it as a document scanner, but it's something you have to weigh before spending the money.
For what it's built to do, the Fastfoto FF-680W is unmatched as far as quick photo scanning goes at home. If you're dying to digitize a lifetime of older prints, you won't go wrong doing it with this scanner.
Check out our contests and enter to win the Epson XP-7100 Small-in-One Printer