This year more than ever, graduates need a pick-me-up. Because of the coronavirus pandemic and stay-at-home orders, they won't be enjoying the typical graduation ceremonies and gatherings with family and friends. They won't be able to backpack through Europe for a few months after graduation as they had originally planned nor throw a party with friends to celebrate.
You can, however, still get them a great gift to show how proud you are of their accomplishments. Here are some great tech gift ideas along with how you can personalize them so they aren't just useful gifts but also touching and sentimental gestures.
Samsung Galaxy Book Ion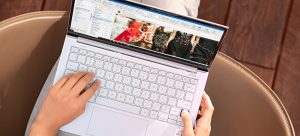 If you have the budget and the gift is for someone special like your own child or grandchild, consider going all out and getting them a new computer they can use once they enter the working world, or for their search to find a job while currently stuck at home. This one has a QLED display, Wireless PowerShare so you can use it to charge any Qi-enabled wireless device right on the trackpad, and a fast-charging battery. Running for up to 22 hours per charge, it's the ideal computer for work and, thanks to the cinematic display, watching movies and TV shows, too. The hinged design lets you elevate the keyboard for more comfortable typing. It starts at $1,699 for the 13.3″ model. Add a sentimental touch by taking it out of the box, setting it up for the person, and changing the desktop background to a touching photo.
Apple MacBook Pro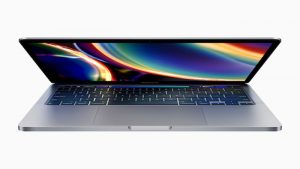 For a recent graduate who's an Apple user, surprise them with the new Apple MacBook Pro (starts at $1,699), a powerhouse computer that will come in handy no matter what career path they choose. It comes with the new Magic Keyboard, double the storage of previous generation models, and faster graphics performance. Grads will love features like the quad-core processors, 13″ Retina display, Touch Bar and Touch ID, stereo speakers, all-day battery life, and macOS. Add your own personal spin on the gift by signing them up for a trial to Apple Music as well and creating a special playlist called "graduation" with all of their favourite songs or songs with special meaning.
Instant Pot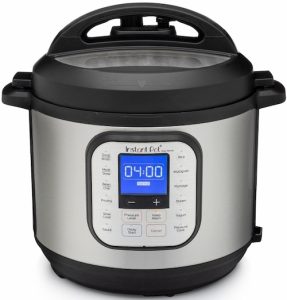 Alongside graduating might also come some independence: they're either graduating from high school and getting ready to start "adulting" or from college and about to try and make it on their own. In any case, they have probably begun to cook for themselves, so an Instant Pot would be a great gift, especially for young adults with limited space and knowledge of cooking. (If they still live with mom and dad, just check first if parents are OK with having one of these in the kitchen!)  There are many different models from which to choose. I personally own the Ultra 10-in-1, but any of the newest models will do. Opt for a 6-quart which is large enough to feed a family or one or two people with leftovers. How do you make this gift sentimental? Get a vinyl decal they can stick to the side of the Pot to personalize it and remind them of what matters, like an inspirational saying or the face of a person or character who inspired them to achieve greatness. The Pots run anywhere from $100-$200 (though there are always deals) and you can order all kinds of decals from sites like Etsy for just a few dollars plus shipping.
Dyson Corrale Hair Straightener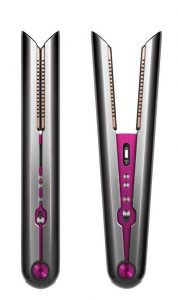 It's one of those items someone would never buy for themselves but makes for a perfect gift. Ideal for the recent grad who is getting prepared to get dolled up for work every day, this hair straightener will help simplify the process and prevent damage to the hair. At $650, it comes with a magnetic charging cable and features like Intelligent Heat Control and cordless operation. Package this baby with a tiny photo album of pictures highlighting the person's hairstyle history so they remember the journey their hair has gone through (along with yours!), like the time they had bangs, the buzz cut that didn't look great, the ponytail, the bad perm, the terrible highlights, or the dye job gone wrong. It'll make them laugh and smile when they need it the most.
Joby StandPoint Tripod
This adorable tripod (US$40) is perfect for propping a phone up on a table and watching videos or having video meetings with clients or calls with friends and family members. With a case that fits the iPhone 11 and 11 Pro and the Google Pixel 4 and 4 XL, it's also ideal for those who are pursuing a career (or side gig) in content creation, whether it's running their own vlog or creating movies. The legs are adjustable and fold away into the case when you don't need them. Add a sentimental touch by giving them the URL to a personalized video message they can watch on their phone once they set this up or send them an e-mail with the link the day after the gift arrives. In the message, wish them well in their future endeavours as they start this new part of their life.
TCL 4-Series 50″ UHD HDR LED Roku TV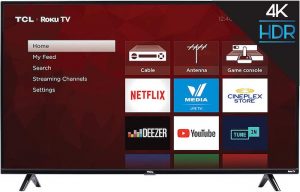 They might be getting ready to move into their own apartment or perhaps a college dorm. In any case, they could use a good-sized TV to enjoy their favourite series and movies, sports, and streaming content during downtime. At 50″, this one ($380) is a decent size but not too large for a small apartment or dorm. And while the grad might not yet be able to afford the 4K subscription options from sites like Netflix or Prime Video, they can take this TV with them to a new home once they have secured a good job and a steady income. Make this gift your own by signing them up for a streaming service like Netflix, Prime Video, Crave, or Apple TV+, choosing shows you know they would like, or with titles that make you think of them, and adding them to a watch list.
#  #  #
Looking for ideas for Fathers Day gifts?  Here's some great gift ideas!
Check our current contests and enter to win a cool tech prize for Dad