Just because we're all stuck at home during social distancing doesn't mean we can't travel. Well, technically it does. But there are plenty of cool ways to bring venues and experiences to your home thanks to several companies offering virtual visits, tours, classes, and more.
Looking for something to do with the family at home that will make you feel like you are exploring a new destination, and doesn't require donning a pair of virtual reality glasses? Here are some great options.
CN Tower Virtual View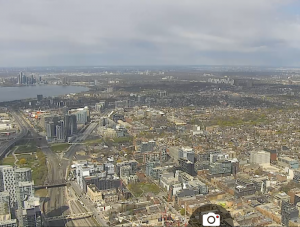 You can't take your family to travel all the way up to the top of the CN Tower in Toronto right now, but you can enjoy a live stream from the top of the sky-high building located downtown in the city. The CN Tower is 1,815 feet tall (that's 553 meters) and has a glass ceiling at the top. Check out the CN Tower Cam that might not provide quite the same effect but still shows you some of the beautiful city views from that vantage point. Need some exercise? Watch these views while getting cardio on a stationary bike or step machine so you feel as though you are climbing up to the top of the tower.
The Louvre Museum Virtual Tour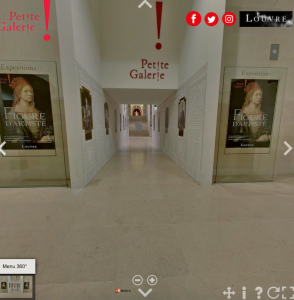 Maybe you never actually made it to The Louvre yet, or you long to go back. Whatever the case, grab some wine and cheese, put on chic attire, and sit back on the couch to enjoy a virtual tour of this museum in Paris. Check out exhibits from ancient Egypt and the Victorian era, learn about history, and marvel at the beauty. It's an educational activity the entire family can enjoy.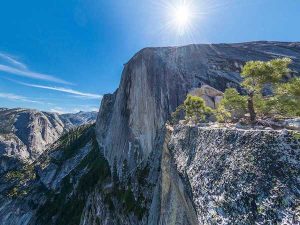 Yosemite National Park Outdoor Adventure
Take the family on a trip of exploration to this National Park in California's Sierra Nevada mountains. Even though you aren't there in person, you can enjoy 360-degree footage that makes you feel as though you're spelling the roses. The main view of the outdoor wonder is from a Diving Board, but you can also get a virtual tour of the Ahwahnee Hotel, Tuolumne Meadows, Swinging Bridge, Nevada Fall, and Hetch Hetchy.
BroadwayHD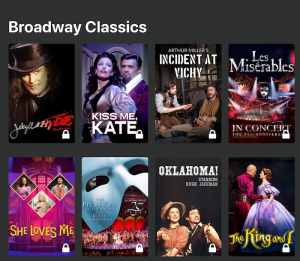 Had to cancel that trip to New York City and the Broadway show tickets you planned to buy with it? You can actually choose from up to 300 different theatre productions via BroadwayHD, which is offering a free seven-day trial (US$9/mo. thereafter or US$100/yr.) The selection varies by region but there are plays of all kinds, like Death of a Salesman, An American in Paris, Falsettos, and Macbeth, so there's something for everyone. Get dressed up, make a delicious dinner, then set up the living room like a theater, complete with popcorn, snacks, and even programs, to give the family the full theatre experience.
Toronto Zoo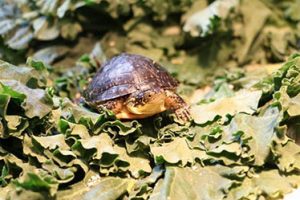 In an initiative called Zoo To You, the Toronto Zoo is offering virtual learning tours every Tuesday and Thursday at 11 a.m. designed for kids (or curious adults) that will educate them about animals, habitats, and more. Other content is streaming as well, including the western lowland gorilla troop, so check back for more content as it becomes available.
Virtual Concerts
Every week, and almost every day, a different musical artist is offering a free streaming "concert" you can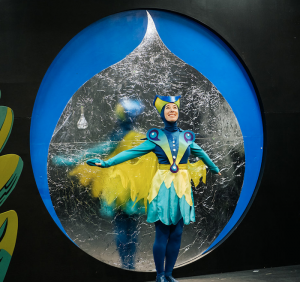 watch to enjoy the music you love. There have also been several benefit concerts airing on network television and streaming via sites like YouTube, featuring a line-up of artists, all performing from their homes. On May 19, for example, the Pacific Opera Victoria and Vancouver Opera will present The Flight of the Hummingbird, broadcasting free via the respective websites as well as Instagram and Facebook. Some artists are even going beyond singing, like Canadian crooner Michael Buble, who is hosting a Facebook show every day at 2 p.m. (PT) with his wife Luisana where they talk about everything from cooking to entertainment.
Garfield Park Conservatory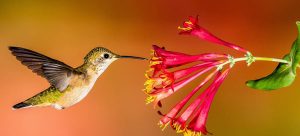 Enjoy the splendor and beauty of the great outdoors as we shift from spring to summer with virtual tours of the Garfield Park Conservatory in Chicago. There are new tours added all the time, allowing you to digitally experience everything from a safari to the stunning architecture, or even walk through the park in a virtual field trip and learn about plants and how they grow. The VAMONDE app extends the experience to an iOS or Android mobile device if you want to view that way as well.
Orangetheory at Home Workouts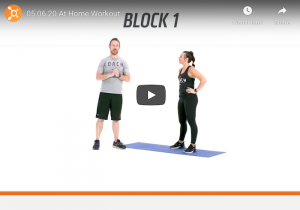 One place you definitely can't go to right now is the gym, and that means many of us are not getting enough exercise. If you lack motivation to work out at home, plenty of fitness outlets are offering free virtual classes to help get you going. Orangetheory offers different at-home workouts you can stream for free, with a new one each day, from Total Body to Strength & Power, and Core. Find one that suits what you need to work on most, whether it's losing weight, getting more cardio, or strengthening muscles, and commit to doing at least 30 minutes a day.
National Trust Podcast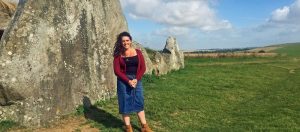 Not every experience has to involve video. Choose from a number of episodes in this popular podcast to be virtually transported to a far-away destination. For example, in a four-part series, radio journalist and broadcast John Sergeant explores four different historical landscapes. In another, historian Bettany Hughes takes listeners through 10 places in Europe and U.S. to discuss their connections to the world. It's both educational and immersive, bringing you to places you've never been, or back to ones you can't wait to visit again.