To meet increasing global demand for chips, sensors and related technological products, the Federal Economic Development Agency for Southern Ontario (FedDevOntario) announced a $4.73M investment in ventureLAB's Hardware Catalyst Initiative, Canada's first hardware and software semiconductor-focused lab.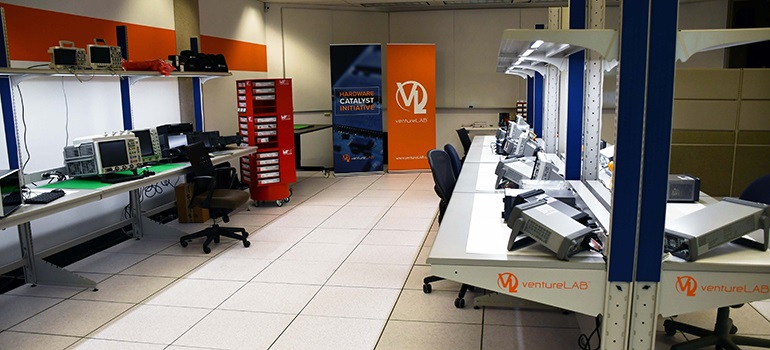 The funding comes as manufacturers sound the alarm about a global shortage of chips, which are required to drive innovation in the global economy ranging from the next-generation of electric vehicles, robotics in precision agriculture, 5G communications and mobile devices.
Said Melissa Chee, President and CEO of ventureLAB, "ventureLAB's Hardware Catalyst Initiative is Canada's only lab and incubator for founders building hardware and semiconductor-focused products, enabling the creation of transformative technologies that will power the products of tomorrow — including healthcare technology, consumer electronics, telecommunications, smart energy, connected transportation, and more."
"The Hardware Catalyst Initiative," remarked Chee, "helps tech companies accelerate their time to market in a sector that normally incurs lengthy entry and scale times, enabling Canadian hardware and semiconductor companies to grow and scale locally, and compete globally. Participating founders receive access to cutting edge (and cost-prohibitive) tools along with valuable mentorship from leading experts."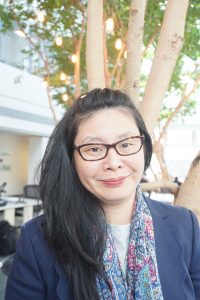 Added Chee, "By helping to grow a made-in-Canada hardware supply chain, the Hardware Catalyst Initiative is playing a key role in keeping innovation in Canada, shoring up Canada's much-needed supply of sensors and electronics, strengthening our tech sector, and supporting the next generation of tech leaders."
As the world continues to lean into technology to support working from home and underpin much-needed technological and scientific advancements during the pandemic, domestic production of semiconductors has become important.
Remarked Chee, "the COVID-19 pandemic exposed some glaring holes in Canada's supply chain and caught us off guard. In the early days of the pandemic, we weren't prepared to produce the chips and sensors that power life-saving technologies that hospitals needed so desperately. As a result, we were left waiting on imported components and were short-handed in the most crucial moments of the pandemic."
Chee also explained, "Semiconductors are in virtually every technology, and industries like automotive, agriculture, clean energy, manufacturing, health tech, and many more, rely on these chips to power their equipment and devices. These technology advancements coupled with the growing demand for home-based consumer electronics during the pandemic has exacerbated the global shortage of chips. The result was a severely restrained supply of semiconductors, chips, and sensors — creating production challenges across many industries in Canada."
Chipageddon
I asked Chee to describe how semiconductor supply constraints are impacting industries.
"Hardware powers everything that matters to Canadians," began Chee, "from healthcare technology and clean energy to automobiles, smartphones, and consumer electronics. As technology gets 'smarter', the demand for chips and sensors increases exponentially. The increased demand for consumer electronics, coupled with global production delays and supply chain challenges, led to the global shortage of chip production and supply.
"The shortage — being dubbed 'Chipageddon' — is affecting the production of our most innovative technologies, including the latest iPhones and the Playstation 5…"
"Additionally, the demand for chips has surged in recent months, in part due to the advancement of technologies and electronics, including consumer electronics like smartphones, laptops, gaming systems, home appliances and electronics like smart thermostats, smart doorbells, and washing machines."
Chee also commented on the impact on Canada's automotive industry, which heavily relies on sensors, electronics, and semiconductors.
Chee explained that Honda, GM, and Chrysler have cut production and how, "the (semiconductor) shortage could result in 1 million fewer cars being manufactured this year. To put that in context, just 15 days of lost production at a single plant could result in roughly $500M in lost revenue.
How will manufacturing chips in Canada help with post-COVID economic recovery? 
Chee responded, "An end-to-end domestic hardware industry not only helps create the 'anchor' companies and tech leaders of tomorrow, it is a significant driver of employment. By generating nearly 5 tech jobs for every semiconductor job, a made-in-Canada hardware industry can play a major role in building a more resilient, robust, and innovation-focused post-COVID economy. Indeed, a made-in-Canada hardware industry has the potential to generate billions for our economy."
Added Chee, "From a global perspective, domestic chip manufacturing helps Canadian tech founders build-to-scale in Canada and catapults them into the $7 trillion global semiconductor industry. While the global chip shortage may appear problematic, it is actually a significant opportunity for Canada to strengthen our domestic supply chain and to become global leaders in the thriving semiconductor industry."
Chee's tech career spans 20 years, beginning at Nortel where she had roles in product management, marketing and systems engineering. Said Chee, "Technology, innovation and commercialization I suppose one could say are deeply rooted in my DNA."
"Since university, I have been a passionate advocate for innovation in Canada as a path to advance our global competitiveness, STEM-based experiences from K to 12 and beyond and giving back to our local community through volunteering."
"I have scaled companies to go global over my 20 year career in the tech sector, from commercializing semiconductor products that have been embedded into major consumer brands like LG and Samsung at Canadian start-up that we eventually took public; to building some of the first high speed broadband technologies at a Canadian telecommunications multinational to leading new product development at Canada's largest publicly traded enterprise software company."