How do you show dad you appreciate everything he does? While it's best to show a loved one appreciation all year 'round, Father's Day is one special day when you can go all out with a special gift.
You'd be hard-pressed to find a dad who doesn't love tech in some fashion, whether it's something simple that can help make his life easier or something more complicated to satisfy his desire to tinker with tech.
Here are some great suggestions for the special dad on your list this year.
Skullcandy Dimes True Wireless Earbuds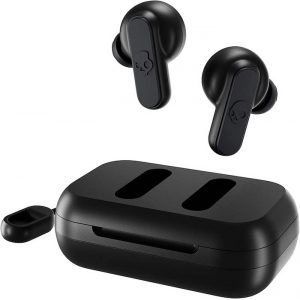 Dad might already have a pair of premium over-ear headphones he loves, but there are times when a solid paid of wireless earbuds can come in handy, too. And at $40, the Skullcandy Dimes are affordable and stylish. Delivering up to 3.5 hours of use per charge, 12 hours total with the charging case that offers an additional two charges, dad can control volume, tracks, and calls from a button on each bud. With a mic in each bud, he can also use them independently, like if he wants to quickly pick up an important call while multitasking with chores at home. Since they are water- and sweat-resistant, he can wear them while working out or going for his morning runs. Want the chance to win a pair just in time for Father's Day (or a second matching pair for yourself?) Enter our contest, open through to June 16, 2021 at 11:59 p.m. ET, where we're giving away a pair.
ViewSonic HD Ultra-Wide Web Cam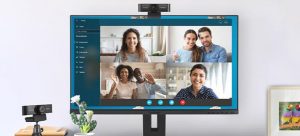 Has dad been stuck at home doing a lot of virtual meetings with the office or international clients? Or maybe dad is already retired and using his computer and webcam to virtually visit the friends and family members he can't see due to COVID-19. Maybe his friends and family live far away and he catches up via virtual meets. Help him kick his video calling game up a notch with the ViewSonic HD Ultra-Wide Web Camera, which provides a wider view in full 1,080p resolution with improved low light performance and sound via dual integrated mics. It can be mounted on a tripod or clip it right to the display. Valued at $119, we're giving one of these away, too. Enter here for your chance to become the lucky winner.
House of Marley Positive Vibration XL ANC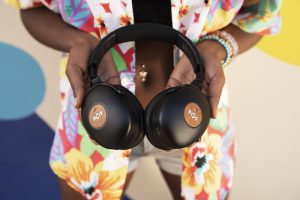 How can someone not feel the instant positive vibes from a pair of headphones that are literally called Positive Vibration? The House of Marley Positive Vibration XL ANC are a revamped version of the original of the same name but with the addition of active noise cancellation (ANC) technology so dad can tune out the distracting world around him, like the hum of the airplane engine or the neighbor mowing his lawn at noon while he is trying to work from home. Get up to 26 hours of life per charge (up to 35 with ANC off), which means dad could listen for almost an hour every day for a month before he needs to plug them in to recharge Eco-conscious dads, in particular, will like the fact that the House of Marley Positive Vibration XL ANC headphones, like all other products from the brand, are made using FSC-certified wood, recyclable aluminum, and REWIND fabric, which comprises recycled materials, in the headband lining. There's a focus on saving the environment right down to the charging cables, which are made from 99% post-consumer PE. With memory foam cushions inside, dad can sit back with his favorite playlist and enjoy some quiet time in his man cave. If an important call comes through, he can still answer it thanks to the on-board mic and support for voice assistants. They sell for about US$150 stateside – no word yet on Canadian pricing.
OWC USB-C Travel Dock E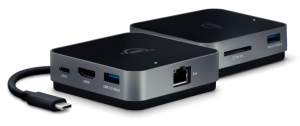 For dads who travel often for work, or even have the need to connect multiple devices at his desk, the OWC USB-C Travel Dock E dock can come in handy. It has six ports for plugging in just about everything he would need, including a pair of USB 3 Type-A ports, HDMI 2.0, SD card reader, Gigabit Ethernet, and USB-C power pass-through. Ideal for creating a mobile office just about anywhere, dad will appreciate the thoughtful nature of such a gift that's a must-have to keep in his briefcase or backpack. Valued at $65, we're actually giving one away to a single lucky winner: enter the contest for the opportunity to win.
Roku Express 4K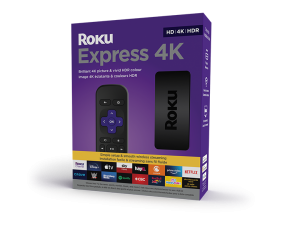 Help dad enhance the movie experience in hi man cave, or whatever room of the home he watches TV, with the Roku Express 4K. Plug it into the TV to enjoy streaming content from all of his favourite services, all managed through Roku's simple and customizable user interface. Plus, with a compatible TV and subscription, he can watch in the best quality possible, with 4K quality streaming. He can use it to share videos from an Apple device via integrated AirPlay and even stream free live TV, news, sports, movies, and more from Roku's library. $50.  Win Dad a Roku Express 4K.
Dumpsty Desktop Dumpster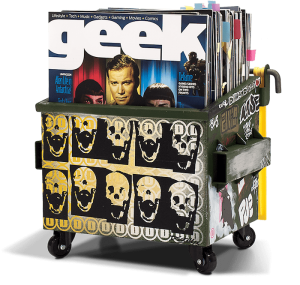 Older dads, particular Boomers, might not be entirely passionate about technology. But they might love hifi music or have a passion for something that is sort of tech adjacent. The Dumpsty Desktop Dumpster is a great gift for the dad who might not be completely hip to tech but has some hobbies and appreciates art. It's effectively a mini dumpster for the desktop that is big enough to hold magazines, vinyl records, or even tools. It also has side fork pockets for other essentials, like a remote, eyeglasses, or other items. What's especially cool is that you can get them in a variety of designs, including special wrapped editions or even use your own artwork (or dad's if he happens to be an artist). Customize one to suit dad so he has something "cool" and "hip" without having to call you every day for help on how to use it. Pricing ranges from US$195 up to US$495.
TCL Pro 20 Smartphone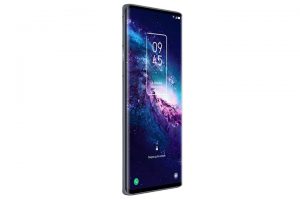 Surprise dad with a brand-new smartphone if he is in dire need of an upgrade. The TCL 20 Pro 5G is an affordable option at just $549 outright. And dad will enjoy upgrades like the gorgeous 6.67″ FHD+ curved AMOLED display, a variety of cameras, including 48MP OIS main camera, 16MP ultra-wide-angle camera, and 5MP macro camera, among others, the fast Qualcomm Snapdragon 750G octa-core processor and 6GB of RAM, and the ability to add up to 1TB of additional memory via an options microSD card. The sleek and elegant phone is the perfect way to get a dad who has been holding on to his 10+-year-old smartphone the upgrade he so desperately needs.  Enter our contest to win a TCL Pro 20 smartphone.
Need more gift ideas?  Check our  Gift Guides