When considering a gift for someone in your immediate family, or perhaps a splurge on someone extra special, you might have a "money is no object" mentality. But sometimes, based on the person, needs, or even personal budget, you might not want to spend in the hundreds of dollars. What's more, that special someone might already have the big screen TV, laptop, smartphone, speakers, smartwatch, or other tech item they desire. This is where tech accessories come in. They are the perfect way to help someone enhance the experience with a device they already own, and they won't break the bank.
Looking for some ideas? Here are a few good options.
Smartwatch Replacement Band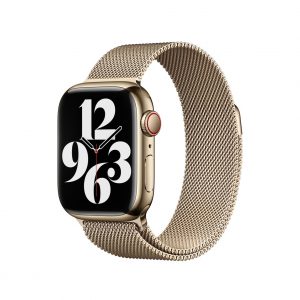 If you know the person already owns a smartwatch they love, like an Apple Watch or Fitbit, chances are it comes with a replaceable band that can be swapped out for others. They might be happy with the standard band it comes with, but there's an opportunity to get them a second option they can use when they want to change things up. It might be silicone or fabric in a different colour, a band that looks like jewelry for formal nights out, or a special or limited-edition option that expresses something about their personality. There are tons of official replacement bands for the Apple Watch, fashion and sport options for various Fitbit devices, and others from retailers and online shops of all kinds. As a special gift, though, stick with a band from the original manufacturer if you can, or make sure to choose a reputable brand or read reviews.
Computer Gear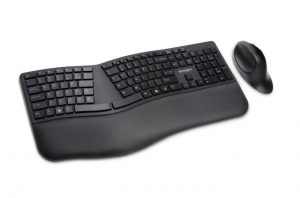 Has the person recently begun working from home, or spending some time at home and some in the office? They might enjoy accessories to use alongside their desktop or laptop computer. Kensington has a variety of option in this space, all of which feature ergonomic designs to help reduce fatigue and create a more comfortable work environment. The Pro Fit Ergo Wireless Keyboard and Mouse combo ($100), for example, is designed to position your hands for better comfort. With dual wireless (2.4GHz and Bluetooth 4.0 LE), 128-bit AES encryption security, quiet typing, and spill-proof keys, the keyboard screams perfect for home when trying to work while the family is around. The mouse, meanwhile, has five buttons, three-mode power-saving switches, and a replaceable receiver.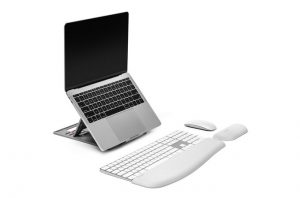 For those who own a 17-inch laptop and want to raise the height of your screen, the Kensington SmartFit Easy Riser Go Adjustable Ergonomic Laptop Riser and Cooling Stand ($40) is both height and angle adjustable, which can help improve your posture while you sit for 8+ hours a day (don't forget those important breaks!) and ensure proper eye alignment and neck and shoulder comfort. It has anti-slip foot pads so the laptop won't slide forward while you type and it keeps the laptop cool. Padded inserts also protect your precious computer from scratches. With a foldable design, they can even take it with them to the office or when working elsewhere outside of the house.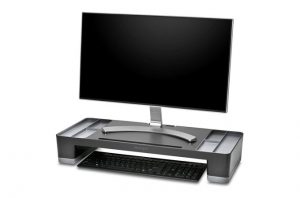 If the person uses a desktop instead, or has a secondary monitor for a bigger view or multitasking on the job, the Organizing Monitor Stand ($55) can be used to raise a monitor to the proper level for comfort, with adjustable height so you can get it just right. It can accommodate monitors up to 40 lbs. in weight and, as a bonus, it has built-in storage for items like a keyboard, and cubbies on each side for other small office supplies.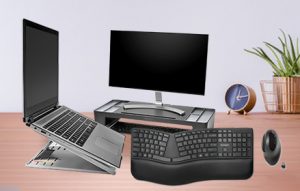 Want the chance to win a prize pack that includes all three of these goodies? Enter our contest.
Smart…Something
Everyone has some level of smart home these days, whether it's through a smart speaker they use to control various devices in the home, a video doorbell, or a multitude of devices. Knowing what ecosystem the person lives in (Amazon, Google, Apple, etc.) can help you decide on a smart gadget that can help them expand the smart home. Many smart accessories, in fact, work with multiple platforms so if you find one that's compatible with both Alexa and Google Assistant, for example, you're covered. These could range from smart plugs that can be used to turn a non-smart device, like a coffeemaker, fan, or light, into one that can be controlled from an app on their phones or voice, to a miniature smart speaker to extend the voice assistance to another room or level of the home.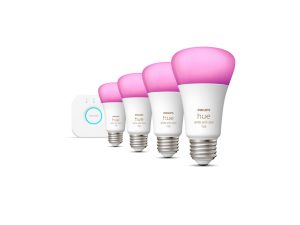 They might have one on the main floor of the home, for example, but not in their bedroom or basement, or even up at the cottage. Other options include smart light bulbs (if they have a Philips Hue, system, you can grab one to add to another lamp), or even something like a motion or leak sensor. Many of these can be found for under $50, some for even under $25.
Even consider a streaming stick like as Roku Streaming Stick 4K, which can be had for about $60 and turns any old TV into a smart one.
True Wireless Earbuds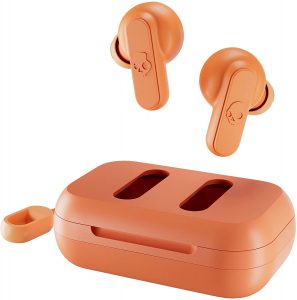 You wouldn't necessarily consider true wireless earbuds to be accessories, per se, especially since they often cost in the hundreds of dollars. But there are affordable ones that would be great for a teen/tween, as a secondary pair for travel, or for someone who wants something simple. At $40 (often on sale for less), for example, the Skullcandy Dime true wireless earbuds offer a respectable 12 hours of battery life, mic, call, track, and volume controls, and IPX4 sweat and water resistance. Wear both buds or just one to answer a quick call. With a secure, noise isolating fit, they're perfect for daily walks, commutes, or relaxing at home while watching a movie on a tablet.  Read Lee's review  on Skullcandy Dime.
They come in six colour options, including fun ones kids and those with quirky fashion sense might enjoy, like light grey/blue and golden age orange. We're offering the chance to win not one but two pairs of these affordable true wireless earbuds.
Enter our contest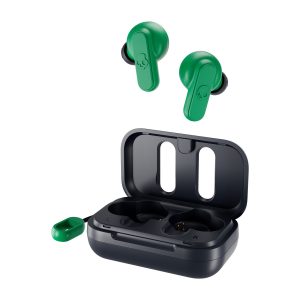 for the opportunity to be one of the two lucky winners.
-30 –
Here's some more gift ideas?
Great Gift Alternatives for the Person Who Has Everything