Mobile and online sports apps can help teams, coaches, athletes and their families manage their game and practice schedules, coordinate team travel and related activities and stay connected during the busy sports season.
Coming from a growing number of application developers and sports tech providers, such apps are changing and improving youth sports and showing how to leverage new technology to support sports families, volunteers and organizations.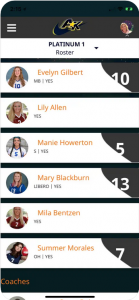 Among the more popular apps are SportsEngine, StackSports, SquadFusion  and TeamSnap.
Now, one of those top sports management apps has teamed up with an award-winning fintech platform to give families and players access to financial education tools, as well.
Banking, savings and investing tips will go along with five-on-four hockey drills, basketball tourneys and baseball games as a way to break down economic barriers that can prevent K-12 youth from participating in organized sports.
TeamSnap, the team management software provider, and fintech developer Goalsetter want to bring financial literacy to the sports world and help under-served youth get equal access to both physical and financial well-being.
Revenues generated from family level sign-ups will go to the TeamSnap Impact program and be used to help all kids participate in organized sports. And with its renewed commitment of $1 million, TeamSnap Impact will partner with other sports-based youth development organizations at the local and national levels to boost participation in sports. TeamSnap also sits on the PLAY Sports Coalition's Board of Directors. PLAY, an acronym for Promoting Local and Youth Sports, which supports sports-based youth development organizations.
For TeamSnap, it's one in a line-up card full of recently launched strategic initiatives, including significant Canadian partnerships.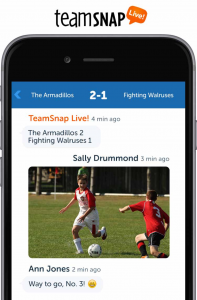 Hockey Canada, Baseball Alberta, Ontario Basketball and Softball BC are partners in using the technology to improve the way teams manage their business and communicate with players, parents and fans.
Among the increasing number of club and league customers using TeamSnap's registration and payment solutions (up by a reported 170 per cent) are the more than 3.5 million Canadian athletes, families and sports organizations who were migrated from the Hamilton, Ontario-based sport management tech provider SportSavvy to TeamSnap, the result of yet another strategic team-up.
Founded back in 1998, SportSavvy supported hundreds of Canadian youth sport organizations including the Ontario Basketball Association and the Oakville Soccer Club – one of North America's largest soccer associations. Under the terms of the acquisition, SportSavvy customers were gradually migrated to the TeamSnap platform over a period of a couple of months, all the while retaining functionality and communication features. At OBA, for example, 2022-23 registration for all its basketball programs were through the TeamSnap app, not SportSavvy; club administrators were able to set up TeamSnap accounts, complete registration and fee payment processes for the 2022-23 season.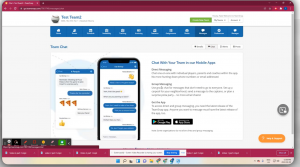 "This is an exciting new stage for SportSavvy and our loyal customers who now have direct access to TeamSnap's innovative and streamlined solutions. TeamSnap's dedication to providing superior customer service was paramount in my decision to move forward with them; their recent strategic partnerships and leadership team additions also show their strength in the industry and their stability as a platform for future growth," Geoff Reid, SportsSavvy President, said at the time.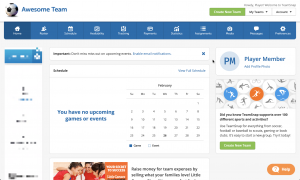 As mentioned, the move is one in a series of growth initiatives TeamSnap has recently undertaken, attributed at least in part by a new partnership with Waud Capital Partners, which has infused capital into the business to fuel growth initiatives. The company's rapid growth was also strengthened by a reported increase in advertising revenue in 2021, from leading consumer brands such as Johnsonville, HBO Max, Milk Pep and Dairy Queen.
Baseball Alberta joined up with Team Snap for its summer season this year, and it put out a series of training and info videos about the sports management app features and functions, inviting team owners, managers, players and fans to learn how to use the system to schedule practices, events and games, manage the roster, communicate with the team and more, using a customized Baseball Alberta Excel Template.
From the spreadsheet to the ice sheet, from the screen to the diamond, participation in sports comes in many forms these days, driven in part by new technology and fuelled as always by a passion for the game.
# # #
-30-