Since the pandemic, kids have been spending more time online. The American Academy of Child and Adolescent Psychiatry reports that, on average, U.S. children aged 8-12 spend anywhere from four to six hours a day watching or using screens. In Canada, a study published in the Journal of Affective Disorders Reports based on data from the summer of 2020 found that screen time for kids almost tripled during the pandemic, with kids spending upwards of six hours of screen time, some as much as 13 hours.
While screen time has likely (and hopefully) reduced with the peak of the pandemic having passed, physical sports and in-person events having resumed, and remote learning no longer part of the equation for most, it's no secret that kids are still online more than before.
The world wide web can be a scary place with plenty of inappropriate, incorrect, and distracting information available at your fingertips. It's important to ensure that when kids are online, they have a safe experience. And it appears that most Canadian parents aren't being very diligent about this.
According to a survey conducted by NortonLifeLock in May and June 2022 (prepared by The Harris Poll), the majority of parents – 69% – trust their children to surf the Internet unmonitored. Most concerning is that they do this despite 83% of parents believing children under the age of 18 are "somewhat likely" to give away their personal information, or the personal information of their family members, online. Forty-two per cent of parents think it's "very or extremely likely" that their child would do this.
How Can You Keep Kids Safe Online?
While there's nothing wrong with having a little trust in your children, it's still important to monitor their time online and make sure they don't have access to questionable content. How can you do this?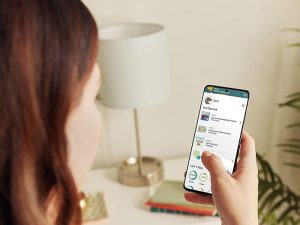 Do not allow devices without permission: A child under the age of 18, or at least under the age of 12, should never access the Internet without permission. Yet 60% of parents in the study say they allow their kids to use their devices, which have no restrictions, without permission. This means kids can access age-inappropriate content, click on suspicious links, and give away personal information. If you want to hand your device to a child while out somewhere so they can use it for a specific reason, like to watch a video, for example, or play a game, that is one thing. But handing the device to a child and having no idea what they are doing with it is something that should be avoided. The child might not be doing things maliciously, but it's easy to end up clicking on the wrong link accidentally in a mobile game or end up going down a rabbit hole of websites.
Set up parental controls: The best option is to provide the child with their own electronic device they can use with limited screen time. Parental controls are a fabulous way to ensure kids can only access age-appropriate content. The NortonLifeLock survey found that 72% of Canadians think parents should monitor kids' online activity and restrict their access. You can restrict types of content, block certain websites, even block access to music with swear words. You can also set time limits and time ranges when kids can access the Internet to ensure they aren't secretly logging in at midnight while under the covers in bed. Note that these parental controls should also be set up for your child's computer as well as smartphone and/or tablet. Norton Family is one piece of software you can consider. It enables parents to monitor and manage their children's online activities while providing tools to help teach children safe, smart, and healthy online habits.
Using parental control apps, adds Lukas Stefano, a malware researcher with Internet security company ESET when we spoke with him last year, can also protect kids from something called "stalkerware," a monitoring software that can be installed in a device without the person's consent, and hidden from view. This would allow hackers to spy on your child, even access messages and take screen shots.
Tracking browser history is also important. Interestingly, 88% of Canadians say they regularly educate their children on how to safely access content online, which may be why they feel comfortable allowing their kids to go online unmonitored.
It's more important than ever given that 31% say their kids have contacted someone unintentionally, 27% have clicked a suspicious link, 25% have posted to the parents' social media account, 20% have given away personal information, 20% have accessed mature of age-inappropriate content, and 19% have made an unauthorized purchase.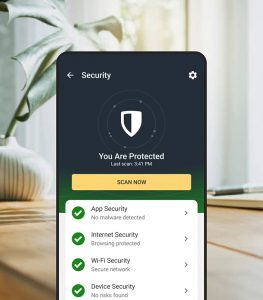 Educate them about cybercriminals: In the NortonLifeLock survey, 86% of Canadian parents believe it's important to teach kids about cyber safety. While kids don't usually have to worry about fake e-mails suggesting they click a link to reset their banking information, cybercriminals and other online bad actors lurk everywhere, including in childrens' games. If you permit them to play via apps like Roblox, educate them about never chatting with anyone they don't know, and only accepting friend requests from people they know personally. Go through friends' lists and chat history with them periodically to confirm the identity of each person.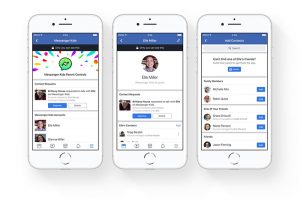 The same goes for kid-friendly messenger services like Facebook Messenger. If you set up a Kids Messenger account, leave the settings such that the child is not able to add their own friends. When a legitimate friend request comes in, it goes through the parent who has to approve it first. This way, they can still add new friends they meet at summer camp or through friends of friends, for example. But they can't add a random person who claims to be a 10-year-old boy from the same city when it is likely an imposter.
It's worth noting, says Norton, that cybercriminals and bad actors are becoming more sophisticated in their tricks and tactics. So, it's easy for even adults to be duped, much less children.
Use a password manager: Norton also recommends using a password manager to store complex and secure passwords that are at less risk of being hacked. While it's tempting for kids to use simple passwords for games and apps, using secure ones kept in a manager ensures these apps and games can't be used as an easy access portal for hackers to get into their device.
Use a webcam cover: Jean Treadwell, Senior Director of Business and Marketing Operations and Ontario Site Leader with McAfee shared online safety tips for kids with WhatsYourTech.ca last year and recommended using a webcam cover with a laptop or Chromebook. This can help prevent hackers from spying on your children, both when they are in virtual class sessions as well as doing other activities, like video chatting with friends.
Install security software: There is security software for both computers and mobile devices and it's worth considering installing something as another layer of protection from online threats and malware, and to ensure a safe browsing experience.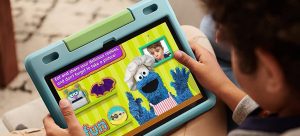 Get a limited kid-friendly tablet: While it might be tempting to hand your child your old iPad to use, for younger children especially, consider getting a kid-friendly tablet that is designed not only to be durable and rugged for small, slippery fingers, but is also limited in access. Options like the Amazon Fire HD 8 and 10 tablets come in kid-friendly cases with extensive replacement warranties and limit access to only a selection of curated, age-appropriate content. In some cases, you can download and allow access to specific websites or features. But it's by and large a limited tablet designed to keep kids safe for playing on their own.
Bottom line
According to the Norton survey, 75% of Canadians believe it's difficult for parents to keep children safe when they are online, and almost all (95%) agree that it's more important now than ever before for parents to talk to their children about cyber safety.
"As the father of a young daughter, concerns around her online safety keep me up at night," says Darren Shou, Head of Technology, NortonLifeLock. "While there's no foolproof solution, having frequent conversations with your kids about cyber safety, using a password manager to safely store complex and secure passwords, and being inherently skeptical about anything you come across online are steps all families can take to live their digital lives safely."