The holiday season is a great time for meeting with friends and family and having gatherings at home. From Thanksgiving to Christmas, Easter to even Halloween, there are lots of holidays worth celebrating with loved ones. When it comes to entertaining, no matter the occasion, it's all about good food, themed cocktails, comforting ambiance, exciting fun, and, most importantly, being surrounded by those you love. There are plenty of ways you can enhance a holiday party, however, to go above and beyond.
2. Have Music Playing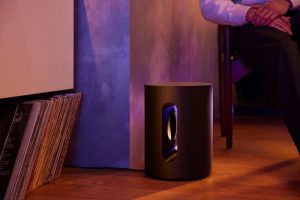 Music doesn't have to be blasting in the home for a party to be exciting. But even soft, elevator-type songs in the background add to the experience. Create or access themed playlists based on the event, like spooky sounds for Halloween, holiday tunes for Christmas, or a soothing jazz playlist for Thanksgiving. Cater to the guests: if it's a party with a ton of kids, maybe a top 20 playlist is the best option. For a more refined dinner party, considering some classical instrumental or coffee house tunes. With the proper set up, you can have different music playing in different rooms.
Set up Wi-Fi or Bluetooth speakers throughout the house from a brand like Sonos and you can control them all through a single app. This includes playing the same music throughout or different playlists in different rooms so the kids can enjoy their top 40 pop hits in the basement while the adults gathered in the kitchen can listen to some throwback '80s rock. Having the music follow guests throughout the house, from the kitchen to the basement, dining area, and even powder room, will have everyone enchanted.
2.Leverage Small Appliances for a Delicious Food Spread
You don't need to just rely on your oven for cooking. Leverage small appliances to help keep the food and appetizers flowing. Air fryers, available from brands like Ninja, are ideal for quickly cooking or reheating popular appetizers, like sausage rolls, spring rolls, chicken wings, and mini pastries. Pop them in right from the freezer, and refill serving trays as needed.
A multicooker like the Instant Pot is ideal for side dishes, since you can cook the food and keep it warm inside until you're ready to serve. It can remain inside for hours after as well in case anyone gets a hankering for a second helping.
With a small appliance like a toaster oven, you can heat up a delicious pie for dessert, or whip up a quick snack for the kids. Meanwhile, an efficient blender is perfect for making own homemade dips and sauces. A simple cream cheese-based dip with herbs and spices, for example, can be made in minutes in a blender with little prep, and it'll impress guests when you reveal that you made it yourself.
3.Get Creative with Cocktails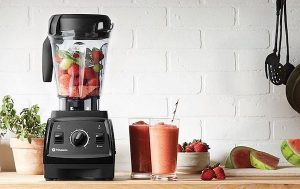 You can get by serving beer and wine exclusively, and maybe a shot of whiskey or scotch, or some ice wine with dessert after dinner. But for certain holidays, why not get creative with unique and themed cocktails? Look at recipes for a classic hot toddy or mulled wine for the Christmas season, or a cranberry orange whiskey sour for Thanksgiving. With a home bar and accessories like a cocktail shaker, or even a blender like a Vitamix (which you can also use for sauces, dips, and more) along with a recipe book or website for reference, you can make some cool and festive drinks that guest will be curious to try. Break them out of the ordinary and show your skills as an amazing host.
4.Have a Selection of Activities Prepared
There's nothing worse during a gathering than a lull of silence in the conversation and guests looking to you to entertain them in some way. Have a selection of activities prepared for both kids and adults to prevent this. Even if you don't engage in all of them, having them ready will ensure that the momentum is kept up through the day and/or night.
This can include an organized video game competition (add VR to the mix, like the Meta Quest 2!), board games, card games, or even app-based collaborative games like Heads Up, which is available for both Android and iOS devices.
5. Lighting Can Make All the Difference
If you're throwing a dinner party, the ambiance with lighting can really add to the experience. Smart lights work for any time of the day or night so you can adjust the lighting with different colours, patterns, as well as warmness or coolness.
Swapping out a few bulbs in key areas around the house for smart ones from the same brand, like Philips Hue, or even opting for smart light strips from brands like TP-Link, will make it easy to control everything from a single app, or even by voice using Amazon Alexa and/or Google Assistant. Impress guests by switching from warm white to a stunningly elegant shade of red once dinner is served, or pulsating lights for a basement dance party at night.
More on Smart Home