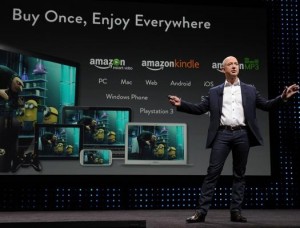 By Gadjo Cardenas Sevilla
Ubiquity. By making its eBook reader software available across multiple devices and platforms has made Amazon's Kindle reader ecosystem one of the most formidable examples of how to anticipate user's needs.
Aside from offering a wide variety of advertising-supported and slightly more expensive advertising free standalone Kinde eReaders, Amazon has made its software easily available to anyone with a web browser, iOS, Android, Windows Phone and BlackBerry smartphones and various tablets.

Powered by its tremendous Amazon Cloud Services and with features like WhisperSync, which back-up and synchronize each eBook and document across various channels, readers can easily start reading a book on one device and continue on another.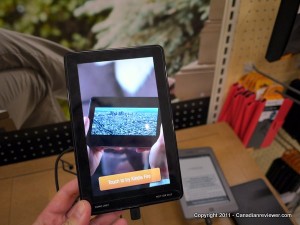 Sure, competing eBook reader companies do offer similar variety on how to consume books and magazines both on standalone devices as well as through apps running on other devices.
But few are as ubiquitous as Amazon Kindle which supports even fledgling mobile operating systems like Microsoft Windows Phone 8 and Windows RT as well as BlackBerry 10 OS and the QNX-powered BlackBerry PlayBook. Amazon even made Kindle app available for HP's ill-fated webOS TouchPad tablet.
Having used Amazon's Kindle since it was made available in Canada, I have tested many of these apps on various devices and there's a seamless transparency and ease of use that's tough to beat.
Most features are available on all platforms and work the same way regardless of what one is using. The ability to highlight, annotate and save text for later works efficiently and the cloud component that runs everything in the background and backs up all your information is simply superb.
This means that there's a Kindle reader experience for any type of user and for any situation. Personally, I prefer to read on the Kindle Paperwhite eReader because it is compact, free of distractions and has a great display with a built-in backlight. But there are times when I am killing time at the doctor's office and I can simply fire up the Kindle app on my smartphone and continue reading from where I left off.
Even without any devices, I can invoke Kindle on almost any connected web browser and read the content on any PC or Mac, anytime I have an Internet connection.
Some other content delivery companies and applications are starting to follow in Amazon's stead. Netflix, which aims to be the Amazon of streaming video content, has done a fairly good job of providing its app on various devices, SmartTVs, smartphones and tablets (although still no love for BlackBerry, it seems).
By doing something really well, and doing it all over, companies can build their brand and create the kind of fervent customer loyalty that Amazon has been able to generate with its Kindle apps and hardware, it is a great formula for service and content companies to follow.