It seems half (49 percent) of Canadians think it's OK for the government to monitor our email and other online activities.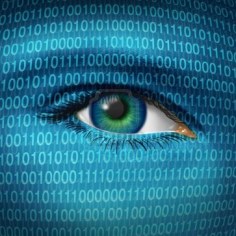 There's relatively little concern expressed about online surveillance, which can happen without any judicial oversight (unlike phone taps or physical mail surveillance).
Some will shrug and say, in effect, 'It doesn't bother me – I didn't do anything wrong.' Others counter by chirping back, 'Well, if you didn't do anything wrong, why are they surveilling you?'
CIRA (the Canadian Internet Registration Authority) develops and implements policies that support the country's Internet community; it also represents our 'dot CA' domain name and registry internationally.
CIRA has released survey results that many people find disconcerting: half of us think online surveillance is OK, but roughly the same number doesn't know whether it's happening or not.
Yet the issue is often not as much about doing something wrong as it is about doing anything online, and being able to control – even be aware of – where, why and how our information and personal data is accessed or used.
"Trust is the foundation that supports all transactions – social, financial and at the Domain Name System – on the Internet," said Byron Holland, President and CEO of CIRA. "When an uninvited third party is introduced into those transactions it erodes that trust. It erodes all that has enabled the Internet to be the greatest driver of positive social and economic change in centuries."
With many media outlets and stakeholder groups around the world regularly reporting new revelations that the U.S. government – among others – monitors the activities and decrypts the communications of mobile and online users around the world, it seems the cost of a mobile call may be more than the data plan indicates.
Of course, online privacy and data security can be threatened by non-state actors, as well, and one needn't travel to be exposed.
Based on research conducted by the Office of the Privacy Commissioner of Canada, "significant privacy concerns" were found with some of the country's most popular commercial sites, including some of the most popular Canadian media, shopping and travel sites.
Canada's national privacy commissioner, Jennifer Stoddart, is also concerned about how Internet-related activities in the U.S. may affect Canadians. She knows from previous projects funded through the Privacy Commissioner's office that Canadian data regularly is exposed to U.S. jurisdictional regulation, as much of our online communications actually passes through the territorial U.S., even e-mails from one Canadian to another.
CIRA has also previously noted that Canada does not have sufficient network infrastructure, or Internet Exchange capabilities, and that as a result, data transmissions in this country may leave the country, and may be exposed to foreign jurisdictional oversight and regulation.
It's all prompted CIRA to ask Canadians about their views on the subject, with the help of public opinion research firm Ipsos Reid.
The results are startling enough that CIRA is also calling for a national conversation on the subject. It has opened up an online forum, the Canadian Internet Forum, where Canadians are invited to discuss the future of the Internet in Canada, to the issue of government and corporate online surveillance.
"In the 1970s, outrage with unauthorized mail openings and wiretaps without warrants resulted in the MacDonald Commission, and ultimately the creation of the Canadian Security Intelligence Service," added Holland. "Where has this rage gone? Has our moral compass shifted enough in the decades since that we're now okay with governments tracking our every move?"
-30-