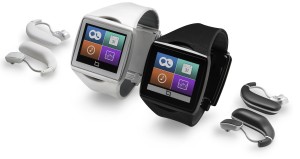 By Gadjo Cardenas Sevilla
We're days away from the Consumer Electronics Show but there are already some hints of some trends that we should be expecting.
CES trends aren't always easy to spot, specially days before this monster convention takes over Las Vegas with various football fields worth of booths and stages unveiling the latest and greatest new technologies, gadgets and devices.
For 2014, we're expecting to see an explosion in wearable technology and CES is expected to yield a serious bounty of next gen devices. There's the health tracker section with companies like Striiv, Jawbone and Nike moving into more defined activity tracking and motivation devices and apps as well as newer iterations of various products that exist today.
Smart watches, another segment that is slowly reaching maturity, is also wide open. With major manufacturers like Sony, Motorola and Samsung in the game, we expect to see even more examples of what exactly a smart watch should be. More interesting releases will come for startups or fringe players like Pebble or other companies that don't make smartphones or tablets but are wholly focused on creating a new smart watch ecosystem.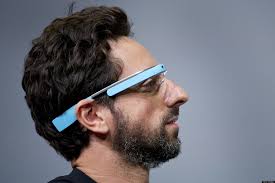 I would also be surprised if CES 2o14 doesn't have its fair share of Google Glass pretenders. With Google's hyped smart glasses going for as much as $4000 on eBay, there's a definite opportunity for affordable interactive eyewear. Google definitely has the cachet with Glass, they have a head start but with their stringent selection process and expensive pricing, they've left the door open to competition.
CES has turned into a mobile tradeshow as well and it looks like 2014 will be no different. Lenovo is dead set on making a splash with their new Vibe Z Android smartphone.
While there's no indication it will come to North America, the device's large 5.5-inch display and flagship specs and features make it a serious contender against the ruling Android devices in the market today. We expect a lot of releases from Sony, Samsung, LG, Motorola and also ZTE and Huawei who are all partaking of the trade show. While these are companies long associated with the mobile industry, we expect upstarts to weigh in with new devices as well. Take for example Archos, who gained prominence as an Apple competitor in the MP3 market years ago, is also responsible for various budget android tablets and has revealed a series of  Android smartphones coming into CES.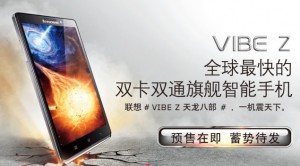 Home theatre has always been a big part of CES and with cheaper 4K and Ultra HD sets coming to market, manufacturers will be doing their best to differentiate themselves from the herd. Large 105-inch sets, curved LED HDTVs and the return of Palm's mobile webOS operating system (now running LG's new SmartTVs) are all expected this year with some surprises in design and overall performance of HDTV sets.