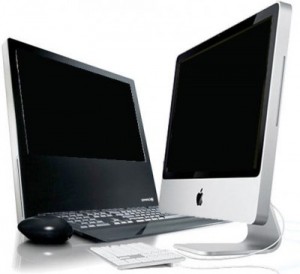 By Gadjo Cardenas Sevilla
Despite the general downturn in PC sales, Apple's more premium notebooks and desktops continue to sell well. What's the secret to their continued success?
Apple's Mac notebooks and desktops still make up a smaller segment of the PC market, 6 per cent to be exact. Despite this, they've bucked the trend of general poor PC sales. PC sales saw their worst ever decline in 2013 and it is a trend that's expected to continue in the wake of popularity of mobile devices plus PC users who don't feel compelled  to upgrade to newer, Windows 8-powered notebooks and laptops.
Apple, on the other hand, has seen surges in sales of its popular portable and desktop lines despite being priced at a premium over PC counterparts.
"Apple limits itself only to the high end of the mobile market,"  Andreessen Horowitz analyst Benedict Evans reports, "but still sells more units than the whole PC industry."
 Apple's chief financial officer Luca Maestri specifically noted, "we achieved strong double digit Mac growth across many countries, including the U.S., Canada, Mexico, the UK, Germany, France, Australia, China, India and the Middle-East" during the company's recent earnings call.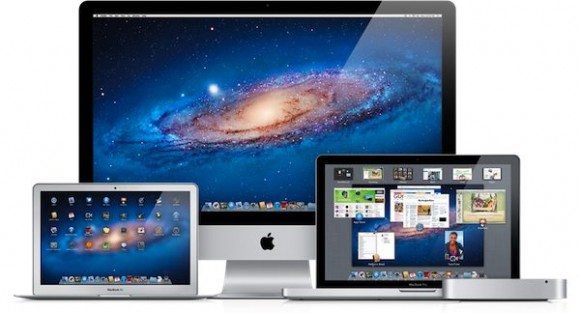 There are various factors that attract users to Macs. Style and design is one of them. Macs are made of aluminium, models incorporate ultra-vivid Retina displays and are sleeker and less cluttered in appearance than competing models from PC makers. The existence of Apple Retail Stores as a convenient place to get knowledgeable information on products and services. Apple's customer support, known for going the extra mile to make users happy, has had a good record and currently their ability to serve their users on a face-to-face basis is unmatched by any PC manufacturer right now.
Macs have also been strong in education with many universities and schools adopting them for use with students. The apparent lack of serious malware, viruses or threats on Macs and the fact that Apple controls the software  and hardware aspect of the ecosystem, gives educators confidence that issues can easily be managed . This is important when deploying hundreds and even thousands of student notebooks and lab PCs.
Apple also includes its Mac OS as well as its iWork productivity suite for free. This makes a difference to users deciding to buy a computer for school and work and who don't want to deal with separate and repeating software expenses. Folks who buy recent Macs get to update to the latest version of the OS for free once it becomes available. Factor that into the price of the hardware and some users see value in that. Macs have also been able to run Windows since they started using Intel processors, for some users, this gives them more latitude  by allowing them to use Mac OS as well as Windows running side by side as needed.
Macs have apparently been gaining popularity in emerging markets like China and Latin America. Whether Macs are selling as status symbols or because of their technology and features remains to be seen but this is a growing and important base of users for Apple.
Another factor that may be helping Macs sell well is their Mac OS. While Microsoft has pushed to make Windows 8 a 'twofer' OS running great as a touch OS for tablets as well as a desktop OS for serious computing, Apple maintains Mac OS as a pure desktop OS which many users are comfortable with.