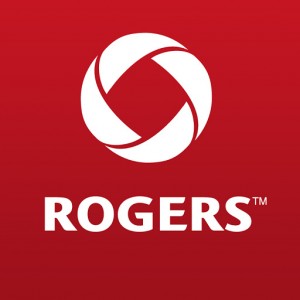 Rogers announced a new roaming initiative called "Roam Like Home" that would allow its customers to roam freely in the United States at a cap of $5 per day. The one catch is that it is only available to those on Share Everything plans.
The new feature goes live on November 10. Opting in either before or during a trip is as simple as texting the word "travel" to 222. The user experience is designed to be seamless, as if you never crossed the border, meaning that there is no need to purchase a roaming package to stay connected at a more favourable rate.
In other words, the phone thinks it's in Canada, so everything that applies to your monthly plan applies. Share Everything subscribers get unlimited talk and text, and any caps, like, for example, if your plan has a certain amount of data per month, it would be the same when roaming in the U.S., too. Calls and texts to U.S. and Canadian numbers are treated the same as well.
After 10 days of usage, customers are no longer charged for the rest of the month, which adheres to the $50 roaming cap mandated by the new wireless code of conduct that went into effect in December 2013. Essentially, that would allow up to 21 days of roaming at no extra charge beyond the 10 days, benefitting those staying longer.
Rogers was able to do this through a wholesale agreement with U.S. carrier, AT&T, so aside from the exclusivity given to Share Everything subscribers, Roam Like Home would only be active when roaming on the AT&T network. If your phone is set to automatically seek out all available networks, it could be problematic in higher density areas like Manhattan if it switches to T-Mobile. Pre-empting that would require choosing AT&T manually in your phone's settings to avoid inadvertent roaming.
Rogers CEO Guy Laurence says the move is aimed at addressing rampant consumer feedback criticizing the company's exorbitant roaming fees and practices. It's also supposed to be ideal for customers taking short trips south of the border, of which the average is four days. Naturally, the company is also looking to woo the 7.7 million Canadians who go south of the border and turn off their phones or stick to Wi-Fi to avoid being charged.
At this point, Roam Like Home is limited only to the U.S., though Laurence did note that other countries could follow. As head of Vodafone UK, prior to taking over Rogers in December last year, he had deployed a similar service with other European countries, and is hoping he might be able to negotiate similar deals to expand the reach of Roam Like Home.
While competitive and convenient, Roam Like Home is still more expensive than third-party roaming services like Roam Mobility, KnowRoaming and Karma (specifically for data), which offer more choice.