What with all the heat from the Torch, you may have missed some really big news from Research In Motion (RIM) – the company is now in the content delivery business!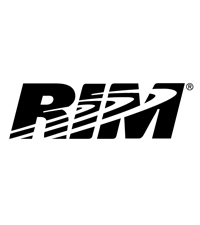 BlackBerry Podcasts is a new app and a new service for BlackBerry smartphone users, but it's also a sneak peak at the future of media distribution and consumption.
The free app gives BlackBerry users access to podcasts, radio shows and TV programming that come from leading global content providers, including Canadian broadcasters like CBC, TVO and Corus, but also from global publishers like The Onion, Reuters and more.
What's more, independent content providers are being invited to submit show ideas or podcast feeds that will be considered for addition to the online service.
So, device manufacturers, service providers, cablecos and telcos and other 'non-traditional' players like RIM are going Hollywood on us. They're not only offering content to their customers – in a somewhat or totally-exclusive manner – they're making movies themselves!
This can be a very cool development, providing even greater access to the work of – and potentially generating more revenue for – musicians, filmmakers, podcasters and other content creators.
But it also sets up the unwelcome possibility of 'content silos', wherein a great show or hit song is only accessible through one company, and one device or software solution.
For example, RIM's new digital media app is compatible with Blackberry devices running v4.6 software or higher; it comes pre-installed in BlackBerry 6, RIM's new operating system that clearly positions the portable device as a more consumer-friendly and media-savvy smartphone.
BlackBerry 6 and Torch feature a new touch screen interface, greater integration with social media feeds and networks, and enhanced multimedia capabilities.
Like BlackBerry Podcasts, which gives users access to free digital media content that can be downloaded over Wi-Fi or over cellular networks and delivered through BlackBerry's media player.
The content delivery service of course takes advantages of new multimedia features contained in the company's recently released operating system, and the new Torch handset.
RIM first described a series of multimedia enhancements for its new hardware and software in a recent blog post, including those new abilities to send and receive digital media content.
Features include full media sync capabilities, including the ability to sync audio and video to and from BlackBerry smartphones (handset to PC, and vice versa) as well as direct connectivity to media apps at the online BlackBerry store.
The embedded media player works on the Windows Media DRM 10 protocol for music & video playback. Supported video formats include MPEG4, H.263, H.264, WMV3, while audio flavours such as MP3, AMR-NB, AAC-LC, AAC+, eAAC+, WMA, WMV, Flac, Ogg Vorbis are compatible.
New ways to watch and create video are available in BlackBerry 6.
Users will be able to capture video using the motion media camera application on the device, which uses a 5 MP camera with 2X zoom lens to capture VGA (that standard def 640 x 480) images. There's auto focus and an image stabilizer to help user get better recordings, and as many as 11 built-in scene modes for the best present exposure settings.
Viewing options now include various user-selectable sizes (Original, Fit to Screen, Full Screen), and sharing will be supported with an integrated video uploader that connects with YouTube.
Watching is also automated, with a new universal search feature that helps users search Internet video sites such as YouTube, and to enjoy higher quality videos when using Wi-Fi.
During a media conference held in June, RIM co-CEO Jim Balsillie said the BlackBerry OS 6.0 update would mark a "quantum leap" for his company's product in specific, as well as the smartphone and portable media device market overall.
While the hardware and software enhancement are very cool, I see the big step forward as being the move to content distribution.
Alistair Mitchell is Vice President of Multimedia Integration at RIM, and he's in charge of the new multimedia service. "The new BlackBerry Podcasts app and service makes it eas[y] to download a wide range of content," he said, adding that subscriptions are available, and new program alerts will be distributed.
So, users can search the Podcast schedule (RIM calls it a Catalog, but a Guide by any other name….) by keyword, category, channel or top downloads. Previews are offered, and downloaded content can be stored on a microSD card, and then played at any later time.
RIM says it's already partnered with major media outlets and international content providers, including well-known Canadian broadcasters like CBC, TVO and Corus as well as global players like financial news network Bloomberg, National Public Radio in the States, Reuters news agency, The Onion satirical portal and many more.
Corus, using just one example of the new BlackBerry content partners, will open up a new two-way street between RIM and a new and highly sought after audience, younger, hipper, more music and social scene savvy .
Corus' music program, ExploreMusic, is already popular on multiple digital media platforms.
Hosted by Alan Cross, well-known Canadian radio jock, new rock expert and host of The Ongoing History of New Music, ExploreMusic is a great way to find, explore and recommendation new music. All of ExploreMusic's content will now be available to BlackBerry users who download the podcast app to their smartphone.
"Our world is all about mobile. BlackBerry Podcasts is a great way for users to be able to access ExploreMusic content when they want it and wherever they happen to be. Corus is thrilled to be part of the app," described Alan Cross, who holds the title of Senior Program Director, Corus Interactive and Integrated Solutions, Corus Entertainment
So Cross is thrilled, and rightly so. Distribution and visibility is crucial for artists and content creators that he helps to expose to the rest of us – as long as we are on the right platform.
BlackBerry 6 made its debut on the new BlackBerry Torch smartphone (now available) and it is also designed to run on select BlackBerry smartphones already in market. Subject to carrier certifications in the months ahead, the new OS is expected to be available for the BlackBerry Bold 9700, BlackBerry Bold 9650 and BlackBerry Pearl 3G, as well as future BlackBerry smartphones.
ExploreMusic happens to be available elsewhere, but the notion that at some point, great content will be behind a 'walled garden' may or may not sit well with folks.
Check out WhatsYourTech.ca's RIM and BlackBerry coverage.
Here are RIM's podcasts and its page devoted to the Torch.
# # #
So, What's your tech?
Are you already lighting up your Torch with music and video?
Does it matter to you that some content in the future may be manufacturer exclusive?
Let us know what you think, from whatever platform you're using….