As the days become shorter and leaves turn to a golden brown, we're suddenly preparing for the new season ahead. The change in pace, let alone weather, can leave some people feeling disorganized, unprepared, and at times, chilled to the bone. While the change of season can be a little daunting, it presents a opportune moment to reboot, recharge, and excel in our work environment. Similar to spring cleaning, it's a good time to clean-up your desktop, update your LinkedIN profile, and restock your business cards.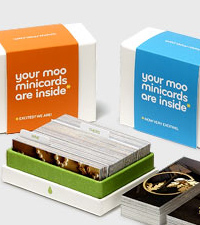 Now that Autumn is officially here, the lull of August has passed and those steady "out of office" email replies are close to nil. As businesses thrive there's no better time to attend that learning conference or seek new business opportunities.
MOO Cards
With many conferences, business functions, and social events happening this season it's wise to have your business card both on hand and up to date. If you work independently or simply want to spice-up your online personal band then you may want to give MOO Cards a try. I absolutely love MOO Cards, especially the mini cads. They are completely customizable, convenient, and affordable. MOO allows you to upload your own image or design, or choose from a variety of pre-designed templates.
MOO originally started with business cards, but has now expanded to customizable postcards, greeting cards, and holiday cards.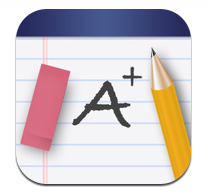 myHomework
myHomework is a iPhone and MAC application that allows students, of all ages, to keep track of their homework, classes, projects, and exams.  Similar to a day-to-day notebook, myHomework separates each task and section by colourful "sticky pads" that marks the page. This is a great app for University students and/or parents who want to stay on top of their little ones homework schedule.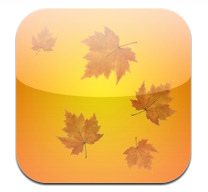 Autumn – iPhone App
If you're an Autumn lover, like me, then you'll want to download "Autumn". Yes, there is an app for that. Autumn is an interactive app that uses the touch screen to affect the environment; in this case, the beautiful fall leaves. The app allows you to swish and swipe to swirl the leaves as they fall down the screen. Although there is no real 'game' aspect, this app is incredibly calming as it's very much like meditation.
Along with restocking your business cards and refreshing your app list, update your LinkedIN profile and get networking. The period between summers-end and Holiday season is full of buzz and new opportunities so don't be shy to reach out to an old colleague or prospective client.
Above all, don't forget to enjoy all the beauty that the new season brings. Happy Autumn!