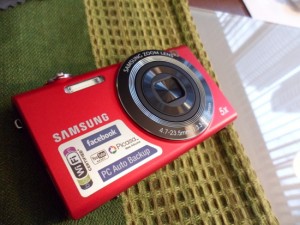 A camera for every type of user. That seems to be Samsung's mantra this year as it unveiled a slew of consumer point and shoot cameras out for this Spring.
From innovative dual screen models to  Smart touch 3.0 enabled models that bring smartphone-like touch simplicity to the camera range.
Samsung SH100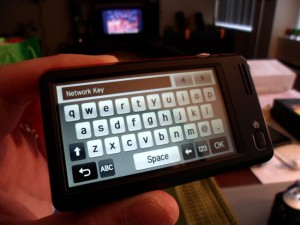 Samsung's SH100 WiFi-enabled 14 megapixel touchscreen based is where all consumer digital cameras are headed. WiFi connectivity and the ability to backup photos, send e-mail from directly from the camera as well as upload to online services like Picasa, YouTube and Facebook is a defining feature but the touch-screen based control interface is a mixed bag.
At first glance, the SH100 ($249 SRP) is just another shiny point-and-shoot camera but it so isn't. Closer inspection reveals that this camera is WiFi capable, meaning it doesn't need a PC as a conduit to send photos to email or to online services. Once set up and within reasonable range from a wireless connection, the SH100 simply uploads photos and video directly to any cloud-enabled service for instant sharing.
The SH100 also shoots video at 720p HD resolution and should be able to upload videos to YouTube for sharing which is an amazing feature for journalists needing a quick way to get short videos up on YouTube.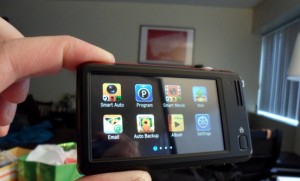 The SH100 can also backup its photosets on to a wirelessly connected PC in your home network as well as stream slideshows to any DLNA-enabled All Share HDTVs laying about.  This is possible with the SH100's built-in WiFi function that's rated to work on B/G and N flavours of WiFi.
While being able to use the large screen as a means to control the camera settings is an innovative and slick idea there is something to be said about the instantaneous response and tactile feedback provided by physical buttons. Maybe it is just something we need to get used to but it was a little too easy to press the wrong button or get caught in the menus specially when sliders were involved.
The SH100, is, after all, a point-and-shoot camera. So finding an appropriate setting and shooting photos is what 80 per cent of users are going to do and that is fine. It helps to familiarize oneself with the settings and then just have fun with the camera.
You also get  effects like Miniature; Vignetting; Soft Focus; Cinema 1; Cinema 2; Half Tone; Sketch; Fish-Eye 2; Defog; Classic; Retro; Negative; Custom RGB and a Smart Album function that cleverly superimposes pre-selected backgrounds into photos for chintzy fun. For anyone who shares their photos actively, the Samsung SH100 is a no brainer, it is leading the way to where cameras need to go.
Samsung ST95
Samsung's St95  (149.99) may not have the WiFi capability but it offers a 16Megapixel  sensor, all of the whiz-bang touch features and the ability to shoot HD video at 720p (30 frames per second) all in a slim and easy to carry form factor.
Mr. Hyunho Chung, Executive Vice President and Head of the Digital Imaging Business, Samsung Electronics explains why creating an easy to use slimline camera has been a priority.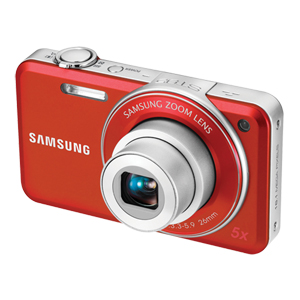 "We know that our customers are passionate about compact and sleek design and following the global success of the ST60 and ST70, we have upgraded and streamlined the optical performance within the slim-line outer body to meet these demanding requirements.
The design has been carefully considered to ensure it meets the requirements and usability needs of our customers for the best camera experience."
As a result, the St95 bundles features and capabilities we expect to see from more expensive cameras. As an all around shooter in this price point , the St95 is extremely compelling  for users who aren't hung up on WiFi connectivity.
More connected users with bigger budgets should check out the Samsung SH1oo which has innovation in bunches.
More information about Samung's digital cameras can be found on its Canadian site.
For the latest info on cameras and other gadgets, check out our Gadget channel.