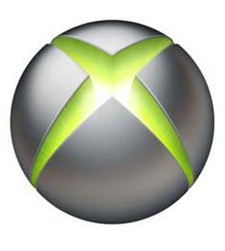 By Ted Kritsonis
Microsoft is giving the Xbox 360 a bit of an overhaul with a new-look interface and a lineup of new entertainment applications that essentially turns the console into an entertainment platform with TV and music content, including live events.
The move had been foreshadowed a few months ago when Microsoft CEO Steve Balmer stated that the company was looking to expand the Xbox 360's scope from gaming and video streaming to on-demand and pay-per-view services.
To do this, Microsoft crafted partnerships with a number of providers in Canada and the U.S. to give the new-look interface a healthy dose of new content. These include an upgraded Zune Marketplace, Rogers On Demand Online, Crackle, Disney XD and VEVO among others. In addition, fans of Ultimate Fighting Championship (UFC) will be able to order live matches on-demand, and stay up to date on any number of video clips, older matches and stats.
Similarly, Maple Leaf Sports and Entertainment is using its Real Sports brand to offer up Leafs TV, NBA TV Canada and GolTV as a package or separate subscriptions, directly through the Xbox 360. Pricing hasn't been officially announced yet, but it is likely to e $6.99 per month per channel or about $15.99 for all three. The channels will operate on the console much like they would on regular cable or satellite feeds, including high-definition broadcasting.
The added value proposition Microsoft is touting is the idea of controlling the experience through Kinect, the camera peripheral that recognizes motion and voice-activation. Users can slide menus side-to-side by waving a hand and issue commands through voice to toggle menus and playback content onscreen.
The list of channels and the markets they will accessible in is a bit confusing, but this is the official list provided from Microsoft:
Later in December:
4 on Demand (C4). United Kingdom
ABC iView (Australian Broadcasting Corp.). Australia
AlloCiné. France (AlloCiné), Germany (Filmstarts), Spain (Sensacine), United Kingdom (Screenrush)
Astral Media's Disney XD (Astral Media). Canada
blinkbox (Blinkbox). United Kingdom
Crackle (Sony Pictures). Australia, Canada, United Kingdom, United States
Dailymotion. Available in 32 countries globally
Demand 5 (Five). United Kingdom
DIGI+ (CANAL+). Spain
GolTV (Mediapro). Spain
iHeartRadio (Clear Channel). United States
Mediathek/ZDF (ZDF). Germany
MSN. Canada, France, Germany, Italy, Mexico, United Kingdom
MSNBC.com. United States
MUZU.TV. Denmark, Finland, France, Germany, Ireland, Italy, Netherlands, Norway, Spain, Sweden, United Kingdom
ninemsn. Australia
Real Sports (Maple Leaf Sports). Canada
Rogers On Demand Online (Rogers Media). Canada
SBS ON DEMAND. Australia
TMZ (Warner Bros.). Canada, United States
TVE (RTVE.es). Spain
UFC on Xbox LIVE (UFC). Canada, United States
Verizon FiOS TV. United States
VEVO. Canada, Ireland, United Kingdom, United States
Vudu (Wal-Mart). United States
YouTube. Available in 24 countries globally
Early 2012:
Antena 3 (Antena 3 de Televisión). Spain
BBC (BBC). United Kingdom
CinemaNow (Best Buy). United States
HBO GO (HBO). United States
MLB.TV (MLB Advanced Media). Australia, Brazil, Canada, Chile, Columbia, Czech Republic, France, Germany, India, Ireland, Italy, Japan, Korea, Mexico, Netherlands, New Zealand, Poland, Russia, South Africa, Spain, Sweden, Taiwan, United Kingdom, United States
Telenovelas/Sports (Televisa). Brazil, Chile, Colombia, France, Italy, Mexico, Spain, United Kingdom
Xfinity On Demand (Comcast). United States
Much of what will be made available is aimed at specific and regional markets, so Canadians won't get the lion's share of content here. Baseball fans will be able to tap into MLB.TV, though there has been no word on whether an NHL GameCenter app will be coming in 2012 as well.
The initial rollout of the new apps has been set for 3:00 PM EST tomorrow afternoon. The update is free and users can check out the new apps at their leisure. Those that aren't ready for tomorrow will likely be up and running by early next week.
More stories: