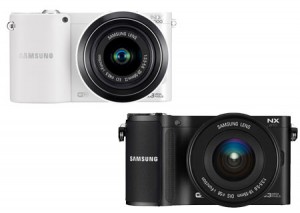 By Gadjo Cardenas Sevilla
Integrating its app-driven smartphone interfaces with Wi-Fi connectivity and an impressive DSLR-sized 20.3 megapixel image sensor, Samsung's NX210 'Smart Camera aims to impress.

The compact digital camera with interchangeable lenses market is booming right now.
All the major players have released small camera bodies with large sensors and a selection of interchangeable lenses for various types of photography. These cameras can also take stunning HD video yet are small enough to challenge basic point-and-shoot cameras in terms of portability. They are taking a huge chunk of market share from larger, heavier DSLRs.
This segment continues to be popular not just because these tiny shooters can take stunning images and video without attracting as much attention as larger "pro-looking" DSLRs, but because they bring innovation.
You can also use a wide range of lenses on these cameras using cheap adaptors and this breathes new life to owners of manual camera systems and lenses which can now be used, albeit in Manual mode, on fancy new cameras.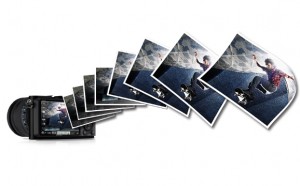 In Samsung's case, they've imbued their NX210 with the specs of a DSLR and the soul of a smartphone. The sleek little camera will shoot 20.3 megapixel photos at 8 frames per second, it also ties into a growing lens system (around six are available for sale right now and more to come) and offers users a simple and easy to use interface.
The NX210 also sports Wi-Fi connectivity out of the box, which means it removes the need to offload photos to a computer in order to share or send via email and various online services.
Here's where Samsung has its competition beat, because a lot of photos usually end up languishing in hard drives and CDROMs because they are soon forgotten.
The NX210 can wirelessly upload photos to Facebook the next time you order a latte at Starbucks or you can upload that short video when you're grabbing breakfast at McDonald's or any other establishment that features free Wi-Fi.
The convenience extends to your home or office network where you can transfer your photos soon as you arrive thanks to Samsung's storage and backup software. No more cables or losing SD Cards as you transfer from device to device. If you happen to have a Samsung smartphone, there are apps that can be used in tandem with the smart camera.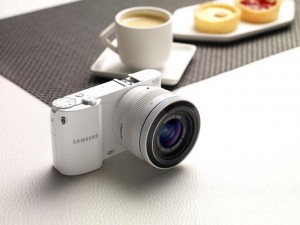 The NX210 also has an array of cool features like sweep panorama, various Smart Filters and settings for Instagram-like effects and a surprising list of in-camera editing options. I liked the amount of detail captured by the large APS-C sensor.
The metal body and ergonomic design of the NX210 makes it feel sturdy and easy to deploy. Controls are a bit simplistic to a fault, and the demographic that likes complicated cameras and a lot of physical dials and buttons might be put off by the NX210's streamlined controls.
Photo quality is superb as expected from a camera in this price range. It is fast to focus and shoot, has good low light performance and the auto modes do a decent job of getting great photos in most conditions.
All this technology and 'smartness' does come at a price. In the case of the NX210 it starts at $800 with the 18-55 II OIS lens, which is a good general purpose Samsung lens.
Granted, you are getting DSLR-like quality and performance with a 20 Megapixel sensor, some competing models that have a more developed lens and accessory system sell for hundreds of dollars less. These are also companies who have been in the camera game for a longer time.
Like with any camera, potential users need to go and check it out firsthand to see if it fits and works in an intuitive way and takes photos they are satisfied with.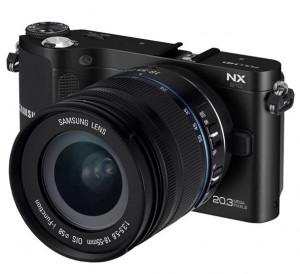 I found the Samsung NX210 can replace an HD camcorder and a mid-range DSLR for most uses but is best for photographers who want to travel light, want the simple smartphone-like functionality or crave that convenient Wi-Fi connectivity.
These are smart features that I feel are ahead of their time and will be standard in this type of camera in the years to come.