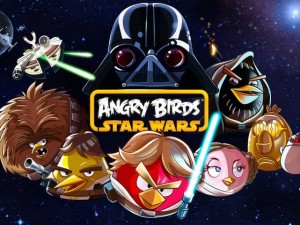 By Gadjo Cardenas Sevilla
What happens when you merge two of pop culture's great franchises? Angry Birds Star Wars brings The Force to the popular game of avian mayhem and madness and it's awesome.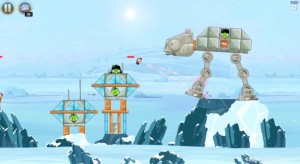 There's been a lot of buzz recently surrounding Star Wars since director and creator George Lucas sold the whole kit and kaboodle (including Indiana Jones and Howard the Duck) to Disney for a whopping $4.04 billion (Lucas is reportedly donating the whole sum to Education).
Now that Disney holds the rights to the Star Wars universe, we can expect sequels (at least three of them), cartoons, theme park rides and an even larger scale of merchandising.
Users who can't wait for the Disney machine to churn out the good stuff , might want to sate their Star Wars jones with Angry Birds Star Wars. Released yesterday, Angry Birds Star Wars is game that's available on various mobile operating systems and devices. Android users can get it here and iOS users can find it here.
The game combines elements of Angry Birds and Star Wars and is sure to appeal to fans of both franchises as well as create new ones.
Angry Birds Star Wars features more than 80 levels and takes players into the classic settings and scenes of the Star Wars saga, but with the Angry Birds art style, intuitive controls, and innovative gameplay that are the series' hallmarks.
Gamers will have the ability to level up birds, get free updates, and unlock lots of secrets and hidden goodies. Fans can also train in the "Path of the Jedi" in-app purchase to become a Jedi Master. There are a number of in app purchases, including new levels which might turn off some users.
Ultimately, Angry Birds Star Wars is a whole new way of experiencing Star Wars, and is a testament to its adaptability and appeal in different mediums and formats.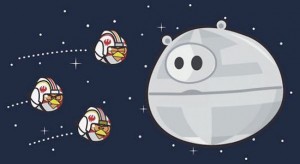 "We can't wait for fans around the world to experience the fun of launching the Angry Birds characters into the Star Wars universe," says Colum Slevin, vice president, head of studio operations for Lucasfilm Ltd.
"This is the kind of creative partnership that has helped Star Wars remain vibrant and beloved for over 35 years."
Many of the birds are now Star Wars characters while the pigs serve the dark lord as Pigtroopers. Aside from taking place in Star Wars locations, the birds have acquired new powers (and lightsabers).
The game begins on Luke Skywalker's homeworld; Tatooine. The birds also have new abilities quite different from the original Angry Birds games.
Another new feature added is some Pigtroopers can shoot the birds with blasters, knocking them off course, this adds another level of gameplay to the familiar string and fling action of Angry Birds.