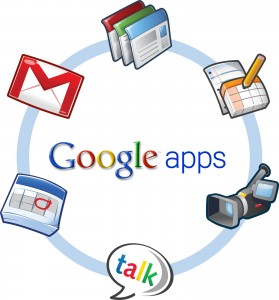 Google announced today that it would now charge $50 annually to small businesses with less than 10 employees who use its suite of Web-based productivity tools. The move puts these small businesses in line with larger businesses that have paid that rate for some time.
Google Apps encompasses a range of Web-based apps that include spreadsheets, word processing, calendar, presentations and forms, among others.
Google explained the purpose behind this in the company blog, citing the fact both individuals and businesses were using the same version of the suite. Businesses will now only have one option, which is the premium version, instead of opting for a free one. Currently, more than 40 million people use the suite, according to a blog entry Google posted last year.
The $50 upgrade fee gives businesses 24/7 customer support, a larger 25GB email inbox and Google's uptime guarantee. The annual fee is also per user, so a business would have to pay $50 for each employee using it, not just one payment for everyone.
Notably, individual users will still be able to use it for free, and so will existing small businesses who already use the suite.
The move follows a trend that began when the paid version was first made available in 2007. In 2009, Google had set the limit to businesses of 50 or more employees, and then in 2011, the company dropped that down to 10.
Though not explicitly stated, the move to a fully paid platform for businesses may be a competitive move to counter Microsoft's Office 365, a cloud-based Web platform that offers the company's popular office suite online for $6 per user, per month.