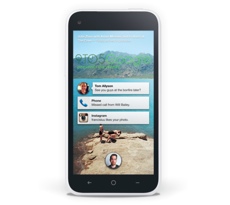 By Gadjo Cardenas Sevilla
Facebook has long been enamoured with the idea of making its own smartphone. There are signs the Social Network is going after mobile with a new device.
Leaked images of a new Android powered Facebook have appeared in advance of a scheduled Facebook launch event streaming live tomorrow at 1 PM Eastern. There seems to be a 'Facebook UI' or user interface that will run on top of Android and will push the Facebook content forward to the home screen.  We'll know tommorow what else this Facebook UI has to offer.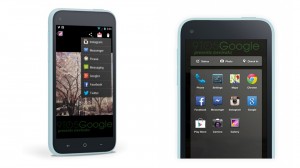 We already have Facebook available to all our devices. It is preloaded on most smarpthones and tablets, it can be added  as a standalone app, it can be accessed by any browser. So, why does Facebook so desperately want its own device?
What many people may not understand about Facebook is that it is a growing, thriving ecosystem.
Similar to a PC's operating system, Facebook has its own developer community, program APIs, apps, advertising, in-app purchases and it is also pushing to offer an alternative platform for various forms of communication like email, newsgroups, corporate websites and even chat and video messaging.
A Facebook smartphone, one running a bespoke version of Android, would serve to give Facebook the first truly innovative platform for their vision.
Facebook needs a device that works based on their specifications, that is predictable and obviously always connected to their ecosystem.
A Facebook smartphone is an ideal first step.
What will make this one different from the Android smartphones in the past that touted direct-to-Facebook features but really didn't offer anything over and above standard  Android device. Will it be powerful and exciting enough to compete with the iPhone 5, the BlackBerry Z10 and the HTC Ones of the market.
The big question is whether  many of Facebook's 1 billion active users will want a Facebook skewed device.
Update (April 4, 2013) – Facebook has indeed launched its own smartphone, the one picutred above and made by HTC is called the HTC First and it is coming to AT&T in the US.