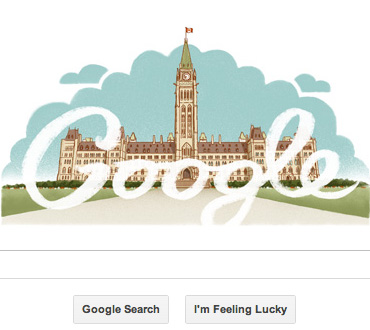 Google Canada has announced the launch of Doodle 4 Google, a contest for K-12 students across the country to create a doodle image for the search giant's home page. The winner will have their doodle on the page for a day and receive a $10,000 scholarship.
Students entering the competition will have to base their doodle on the phrase, "If I could invent anything, I would invent…" The purpose is to foster creativity and allow youth to express their ideas in a form that could earn them some notoriety and a cash infusion towards their future. The $10,000 scholarship will be coupled with a $10,000 grant to the winner's school and their doodle will also be featured as part of an exhibit at the Royal Ontario Museum (ROM) in March 2014.
The competition begins today and will run through till the deadline on December 31. A group of 25 regional finalists will be flown to Toronto and judged by a special panel that includes famed astronaut Chris Hadfield, actress Karine Vanasse, ROM CEO Janet Carding and 2013 Google Science Fair winner Ann Makosinski
Canadians will then be able to vote online between Jan. 31-Feb. 14, 2014 to determine a winner. The top five regional finalists and the winner will be announced at to coincide with the opening of the special exhibit featuring their artwork at the ROM.
This marks the first time that Google has held this competition in Canada, having only previously done so in a number of other countries. Over 1,500 doodles have adorned Google's home pages since its inception, a majority of which were created internally by staff.
Students interested in participating can visit the Doodle website to see the full contest rules, dates and forms for entry.