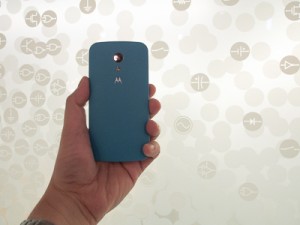 By Gadjo Cardenas Sevilla
We were treated to an unusual product launch by Motorola executives at their Merchandise Mart HQ in downtown Chicago where we learned the stories and processes behind their latest products.
Instead of having to sit through the usual product unveiling, Motorola set us up on tour of their facilities as well as walked us through the process of how products like the new Moto X, Moto G, Moto 360 wearable and the Moto Shift come into being. This was truly a rare experience as not only did we get to go behind closed doors and immerse ourselves in their office and culture, we also got to meet some very smart people who are behind some of the most notable features we now enjoy in Motorola's smartphone.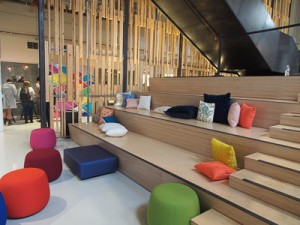 For Motorola, it was a good opportunity to show how an iconic American company still innovates and brings new perspective to the mobile market. While   Motorola will become a part of Lenovo by the end of the year, the products and innovations they revealed were likely built during Google's brief but fruitful tenure as owner.
We were shown how design plays an important and almost critical role in Motorola's products. With the new Moto X, the choice of offering it with fine bamboo and leather components. There's clearly a deep love of design, customization and using materials which are 'real' rather than mass produced plastic that's made to emulate surfaces like leather or stainless steel.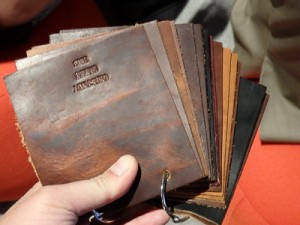 We learned about how devices have to be built to be durable. Everything from the type of glass used to protect the screens on the smartphones is carefully considered down to the micron-level. Even the components that go inside the Moto X and Moto G are treated with a water-resistant layer.
The Physics lab was also very informative. It is here where they compute and test the impact and tolerance of smartphones. First by rendering accurate models on a computer and then by simulating or torture testing actual smartphones while recording them with high speed cameras that can play back the moment of impact in slow motion. It is here that they can see the weak spots in design and change and reinforce elements to make the devices more resilient.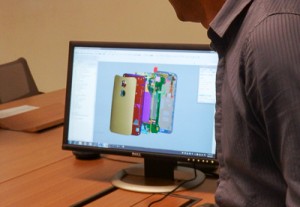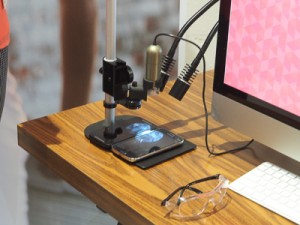 Many of the demos were quite immersive, we got to go to an echo chamber where sound components like microphones and speakers are calibrated as well as a room that can simulate any type of scenario from a busy cafeteria to a moving car, all this to determine how the Moto X and the Moto 360 receive the spoken commands in various noisy situations.
My personal favourite demo was the industrial design and materials lab where we got to see how designs and concepts slowly and painstakingly become prototypes.
Not only did we see the inspiration behind the Moto 360, we saw early prototypes as well as the cool 3D printers that are used to make various prototypes.
It's one thing to study and review products and their features on an ongoing basis, but seeing the people, processes and ideals that go into this process makes you appreciate  the results even more, specially for things such as wearables and smart devices which are still uncharted areas in technology and consumer electronics.