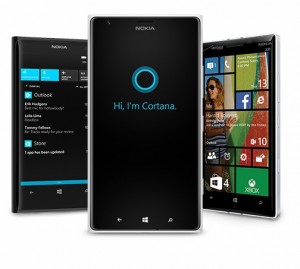 By Gadjo Cardenas Sevilla
Lumia 830 is the last Nokia handset which also brings the very latest features to Microsoft's four year old mobile OS.
Available to Bell, Rogers and TELUS, the Lumia 830 isn' t the flagship device many had expected, Microsoft has made it clear that it isn't going to be making any of those for a while. What we do have is a fairly impressive mid-range and mid-specced device that brings all the latest features of the Windows Phone OS.
Featuring  5-inch display with a 1280 x 720 resolution, the Lumia 830 feels good in the hand, thanks mostly to the metal frame which gives it balance, weight and a good premium feel. A 1.2 GHx quad core processor keeps things speedy and efficient and while the device ships with 16GB of storage, it does offer microSD expansion for up to 128 GB of storage, which is ideal for anyone wishing to carry more music and photos in their pocket.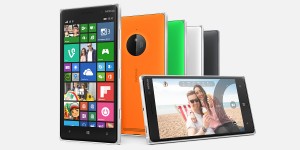 The biggest feature of the Lumia 830, which is the last Windows Phone to have any Nokia branding (succeeding models are now Microsoft Lumia devices), is Windows Phone 8.1, now running the Denim build. With new consumer and enterprise features, Windows Phone's most notable feature is the Cortana voice assistant which taps into the Bing search engine to complete voice searches, set calendar events, call and message contacts as well as identify music that's currently playing.  Cortana is still in very early stages of development but already shows a lot of promise and is the most similar service to Apple's Siri.
Windows 8.1 is also more cloud-connected. Users get extra 16GB  OneDrive storage with the Lumia 83o as well as better integration with Office 365 mobile. Other standout features are a 10-megapixel camera with Carl Zeiss optics, optical stabilization and manual controls for users who really like to coax as much performance as they can from a cameraphone.
While the software is slow to start (no burst mode snapshots on this device), users who take their time will be rewarded with great photos that rival that of mid-range dedicated point and shoot cameras.
This device offers a lot of promise but it is undoubtedly a transitional model for Microsoft. The apps, for example, are all over the place. Many still carry the Nokia branding while some are being moved to Lumia and Microsoft branding. It looks like it will take some time to have a clearer and more unified user experience with this device, at least in terms of clarity of branding.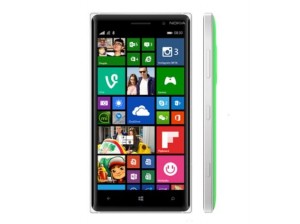 Battery life is above average and call quality is superb, thanks to three noise-isolating microphones and while bereft of many key apps popular on iOS or Android, still has many of the more notable social media, sharing and business applications that users will be satisfied with.
The Lumia 830 is also the thinnest and lightest Lumia device we've seen in a while and one with the biggest displays to ship in Canada. At the very least, it represents Microsoft and Windows Phone in the mid-range of the market and keeps things interesting for Windows Phone users.