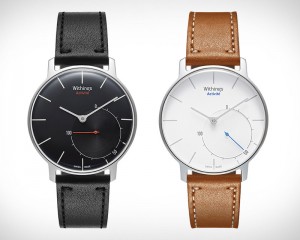 By Gadjo Cardenas Sevilla
Every company seemed to have one, or at least had some news related to the wearables market which took up most of an additional exhibit space here at CES 2015.
Wearables literally littered the various halls and exhibit areas during last week's International Consumer Electronics show. As the industry hunts for the next big product category, smart watches, rings, virtual reality headgear and various other forms of technology that are meant to be worn in conjunction with smartphone, were very present.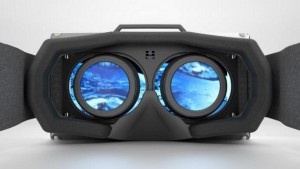 The big players have been at it for a while, and managed to show the latest versions of their devices. Sony had the Smartwatch 3 on display, Samsung showed off the Galaxy Gear S which is more smartphone than smartwatch and LG had various variants of its LG G watch on display even one it created in tandem with Audi which actually unlocks a vehicle and starts it from a distance.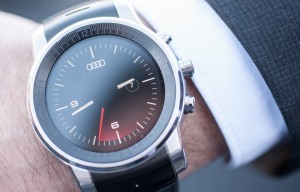 The real buzz, however, were all the health tracker companies as well as exciting new wearables that really pushed the boundaries of what could be done with this ultra-portable technology.
While Google Glass ushered in the who augmented-reality and head-worn wearable niche a few years ago, Google was nowhere in sight in the wearables showcase, I did see a handful of holdouts wearing Google Glass units.
While Glass seems to have vanished from the general consciousness, there were dozens of interesting concepts for virtual reality glasses and augmented reality and many are coming to market surprisingly soon.
Some VR headsets used smartphones as the brains and the screen of the device, like Toronto's Pinc concept and others integrated high-end optics, immersive graphics as well as state of the art sensors to truly suck users into new worlds and experiences.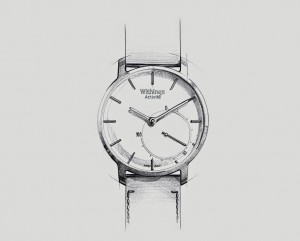 While there were a lot of very technical smart watches that were heavy on sensors and accelerometers, one of the most elegant and surprisingly popular devices at the show was from French maker Withings, whose Withings Activite is an analog smartwatch which has no screen but can still integrate with a smart watch and uses a second hand to give users an idea of their activity level at any given time. This less is more approach garnered Withings an innovation award at the show.
Wearables weren't limited to watches, glasses or rings this year. A variety of smart clothing concepts made the show, some with sensors woven into the fabric to monitor temperature, movement.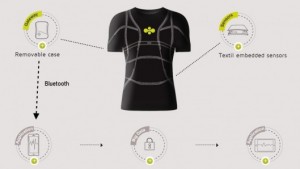 The D-Shirt from Cityzen Sciences has sensors which detect movement, heart rate, speed, breathing patterns, and GPS location are woven into the fabric of this high-tech shirt a pair of cycling shorts. This isn't just a concept, as it is slated to come to market in 2015.
Innovation proved to be alive and well as evidenced by the sheer range of the wearable technology offerings at CES this year and this was a refreshing counterpoint to the somewhat iterative and tired pitches for 4K TV's, smartphones and tablets which excited very few visitors here in the world's largest technology trade show.