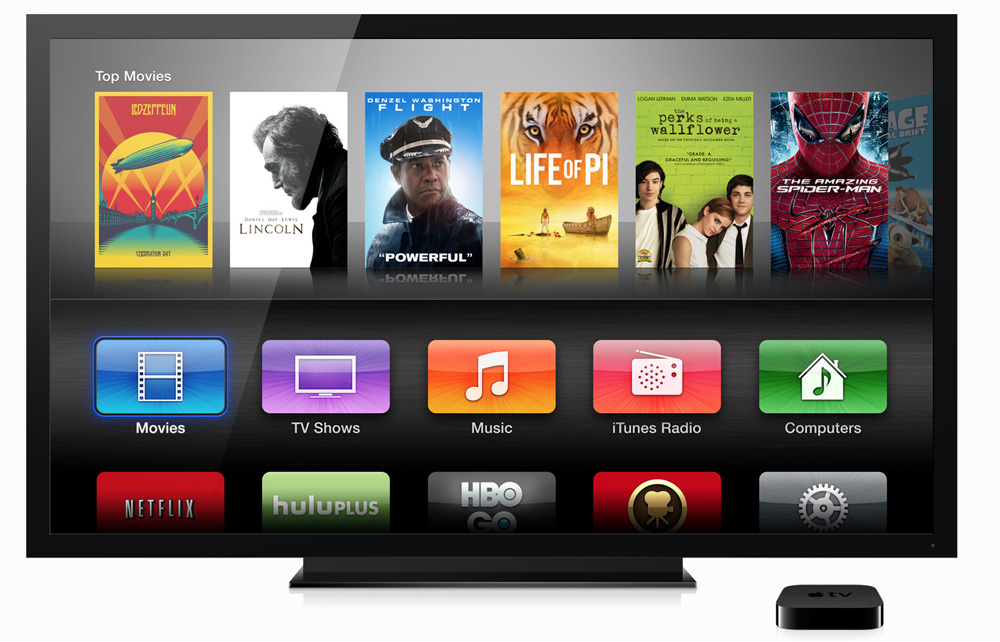 For years, rumours have ebbed and flowed on Apple's alleged plans to enter the TV market by designing and manufacturing its own flat-panel TV. Such a scenario already seemed unlikely, given that the company's interest had more to do with software than hardware.
Apple's product focuses always invite scrutiny, keeping the rumour mill spinning endlessly. The phantom TV that the company was supposedly working on has never materialized, and given the secretive nature with which future products are developed in Cupertino, there wouldn't be any sure way to know one way or the other.
Of course, this didn't stop analysts from suggesting the TV was coming. First, it was sometime in 2012. Then 2013. Then 2014. This year, it hasn't come up at all. It probably shouldn't have surfaced in the first place because it would make no sense for Apple to get into that business anyway.
TV manufacturers — the likes of Samsung, Sony, LG, Sharp and others — have seen margins get thinner and thinner on their TV sales, as commoditization and competition have set in and forced a raise to zero. That has never been Apple's game. While it could get away with charging more for, say, a 60-inch TV, it couldn't manufacture it for much cheaper than competitors. The cost to design, produce and ship the TVs, coupled with the commoditization of the industry, couldn't give the return on investment Apple would be looking for. Consumers simply aren't going to buy a new Apple TV set every few years.
No doubt, an Apple-made TV would integrate fine with Mac and iOS, pitting it firmly within the Apple ecosystem, but software integration and harmony doesn't require an actual TV.
Part of the reason why these rumours have persisted is because the Apple TV set top box has never really pushed the envelope. The current model, the Apple TV 3, came to market three years ago. It recently came down in price in Canada to $89, and a successor model is expected later this year.
There has never been an app store for the Apple TV, but there are apps specifically designed for the platform. The launch of HBO Now in the U.S. gives Apple a three-month exclusive to offer the streaming service on the Apple TV, which could open the floodgates to similar deals that radically change the scope of what the box can do.
In other words, Apple's foray into the TV world had more to do with content than big screens. The old cable and satellite distribution model is broken, and as no other company has yet been able to leverage the various channels, networks and other players consumers want, a revamped Apple TV box makes logical sense. Even if it were a little more expensive at around $150, it could have massive mainstream appeal.
That's because it could work with any TV from any manufacturer. Why manufacture and sell a limited number of expensive flat-panels when you can create a small box that works with all the others? And why not have revenue streams flow in from the services the box offers? Apple doesn't charge Apple TV app developers a 30 percent fee like it does for iOS apps, but that could change with the circumstances.
Either way, "Apple TV" will always refer to a small set top box, and not some flat-panel TV. The software and services supporting the box fit in perfectly with what Apple has been doing with its other devices. The Mac, iPhone, iPad and Apple Watch could all easily integrate with a TV through the box — and it won't matter what brand that TV is.
Apple has prided itself on changing whole industries, and in this case, the target is the cable industry, not TV manufacturers.