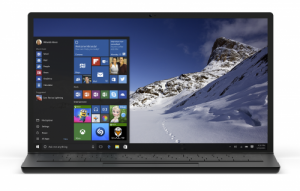 2015 is a pivotal year for the PC market. Not only are there major operating system upgrades available from Microsoft and soon from Apple, PC makers have stepped up their notebook game.
All the notebooks covered here are forward facing and future proof to a certain extent. This means they're designed with the current and possibly the future software in mind and can fit best in the Summer and for the Back to School environment.
Acer Chromebook 11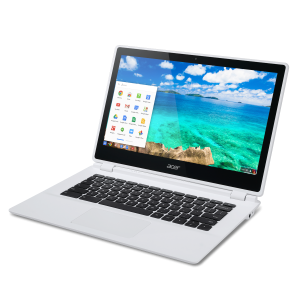 Chromebooks have slotted in nicely into the entry level and as such make viable second PCs for anyone who is always connected to the Internet and whose requirements are mostly web-based.
The Acer Chromebook 11, which retails well under $300, is a great value device that features an 11.6 inch display, an almost full-sized keyboard and a decent enough Intel Celeron processor, 2 GB of RAM and 16GB of built-in SSD storage.
If those sound like smartphone or tablet specs, we'll it is because they are, but since the Chromebook doesn't really run apps (aside from the browser slash OS), the specs are adequate, especially considering that this is CAD $249.99 device aimed at younger users, students or people who don't need apps to be productive and connected.
Apple MacBook Pro Retina (13-inch)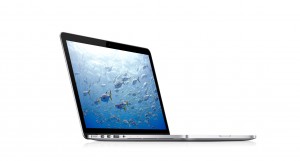 Costing the same amount as the ultra-compact but somewhat hobbled 12-inch MacBook, the 13-inch MacBook Pro with Retina Display remains one of the best notebooks ever built.
While it isn't as thin and light as the MacBook or the MacBook Air, it does feature a superb Retina Display that makes images pop and text look like it was on paper.
Under the hood, we get some serious processing power as well as enough RAM to run various apps simultaneously without a hassle. Battery life is above average and will get even better once OS X El Capitan comes to market this Fall. New this year is the Force Touch trackpad that simulates button presses despite not having any buttons. While the MacBook Air line is cheaper, the additional ports and that high resolution display are worth the extra cost.
This MacBook is also pretty tough, I have a two year old model that has been dropped on marble and been bamboozled by a toddler, and despite a few dings and dents, it still performs admirably. It can also run Windows 10 if necessary.
Dell XPS 13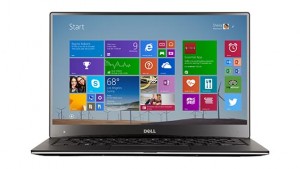 Currently one of the most desirable PC notebooks around, the new XPS 13 managed to cram a 13-inch display into the body of an ultraportable 11-inch notebook. Ideal for carting around classrooms, boardrooms and airports, the XPS 13 also features a long-life battery great for over 8 hours of use.
Designed for Windows 10, this is a business-focused notebook that will also dominate the education market because of the wide range of configurations and pricing available. While many companies have tried to re-invent the laptop by flexing and twisting them, Dell has succeeded in refining a form factor that just works and which is ideal and right for back to school.
HP Pavilion x360

Fun and colourful, HP's Pavilion x360 is also quite versatile. A touch-enabled notebook first, it can also flip over and be used as a tent or a tablet, it's a student's multi-functional tool.
With a 1.6GHz quad core processor, the Pavilion has 4GB of RAM and a 500 GB hard drive is more than enough for files, reports, pictures and videos.
This 11-inch convertible isn't just great for getting work done, HP's included audio courtesy of Bang and Olufsen for playing back music and video with respectable volume and clarity.