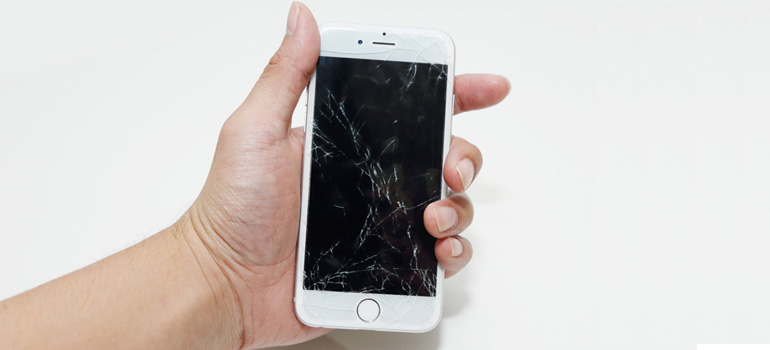 A broken and damaged smartphone is less an annoyance and more an imposition on daily life, given the impact handsets have nowadays. The top carriers have expanded their warranty programs in covering these cases, and here is how they compare.
What used to be a fairly simple arrangement has turned into a mix of options that could be confusing without taking a closer look. Rather than one set program, there are now different ones that may cover specific cases or devices.
Rogers
To start with, Manitoba, Saskatchewan, Newfoundland and Quebec are excluded from Rogers' lost and stolen coverage.
Rogers offers a free device exchange within 15 days of the purchase. This has to be from the original location that you bought from, so you can't just go to another store and do it there.
Beyond that, the warranty moves to the manufacturer, which is typically one year. Rogers' Courtesy Phone and Repair Program gives you a temporary free replacement while your phone is fixed and returned within 10 business days. iPhones aren't included here, however, and you would need to take yours to an Apple Store or authorized reseller, like Best Buy or any other merchant that sells the devices in-store.
Once you go past 365 days, you're out of warranty and then need to pay for repairs or replacement. Costs will depend on the extent of the damage. Again, for iPhones, you will need to go to an Apple Store or authorized reseller. In the case of replacement, you may be eligible for a discount if you have 12 months or more left on your contract.
To mitigate a hefty repair, there is a Device Protection plan for non-Apple devices. Monthly fees for it range from $8-$13. AppleCare+ covers "two incidents of accidental damage from handling" an iPhone for two years at $129.
Check out all the details here.
Telus
Telus raises the grace period to 30 days for returning a device, assuming you've kept it in mint condition, have the original box (with all accessories) and receipt.
Device Care is the primary program to protect devices. It starts at $7/month, and is included for free for subscribers to the company's T-UP program. It's good for two years and covers two incidents of accidental damage (which costs an additional $49 service charge). This lower-tier plan excludes iPhones.
For $12/month, the plan adds lost and stolen coverage at a cost between $80-$200, and includes iPhones, too.
Check out all the details here.
Bell
There is a 15-day free return policy from the day of purchase for all devices. However, going above 50 voice minutes or 50MB of data usage voids it. The catch is that those numbers apply to the SIM card, not necessarily the device itself. If you slide the SIM into another phone during the grace period, those limits still apply.
Bell breaks down its program into three particular plans that are laid out nicely in a full chart itemizing what's included in each one. Because the word "select" appears often, it's not clear which devices are actually covered in the different tiers. The monthly costs range from $4 in the Extended Plan to $13 in Total Protect. A Premium or Total Protect subscription is required for iPhones, while higher-end Android handsets will also require a similar commitment.
Wind Mobile
Wind's program echoes much of what the Big 3 are currently doing, albeit without too many bells and whistles. There is a 15-day return period upon purchase.
Beyond the one-year manufacturer's warranty, taking a damaged phone to a Wind store initiates a process wherein the device is sent off for repair. The repair only progresses forward if the cost is lower than the deposit collected to cover any damage or loss to the loaner phone issued to temporarily replace the original device. If all goes well, then you can go in, get your repaired phone, collect the deposit and give back the loaner. If out-of-warranty, the repaired device is covered for 90 days. If still within the manufacturer's warranty, then it lasts for the duration of that, if it's longer than 90 days.
You can read all the fine print on this one here.
For some of the smaller and regional carriers, you can check out what Fido, Virgin, Koodo, Videotron, SaskTel and MTS Allstream have to offer.