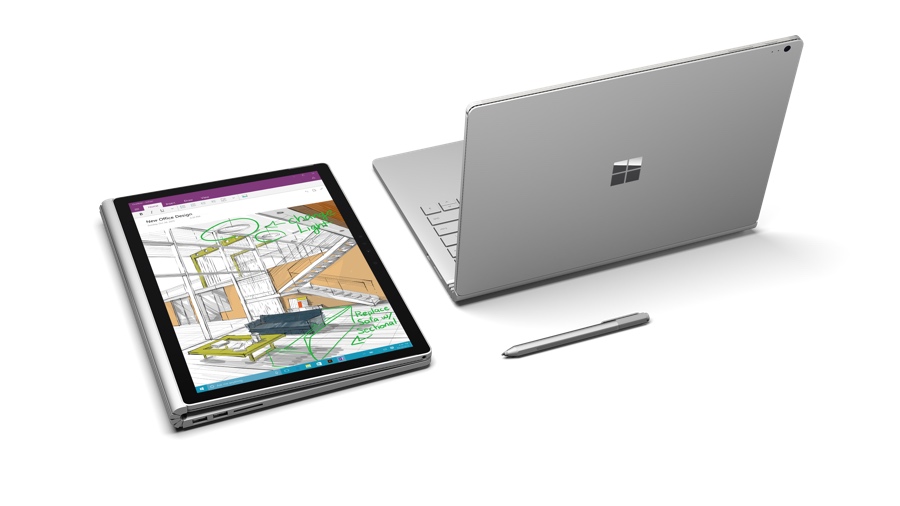 By Gadjo Cardenas Sevilla
The Microsoft Surface Book is the epitome of the high-end 2-in-1 ideal that merges the portability and modernity of a tablet with the functionality and versatility of a notebook PC. Here's how it delivers in each of these areas.
Microsoft has built an entire line of Surface devices which are basically tablets that can take accessory keyboard cases which convert them into limited notebook replacements. The limitation is in the lack of range of angles. Laptop displays can fundamentally be folded up to 130′ degrees (sometimes more) and have the structural stability to be used on various surfaces and even on laps. Not so with Microsoft's Surface.
All of the Surface devices required to be set on a stable surface in order for users to type on. While Microsoft iterated the design to improve 'lappability' (a term Microsoft itself made up to explain the need to use these devices on a lap), the top heavy design of most Surface tablets made this a pipe dream.
Enter the Surface Book, possibly the most premium device that Microsoft has ever created and which, at first glance, looks like their answer to rival Apple's famous MacBook Pro. The Surface Book has a solid metal base and keyboard which allows it to function as a notebook and even a laptop, lappability problem solved. Microsoft also includes the base keyboard with the Surface Book, something that it doesn't do with its other Surface devices.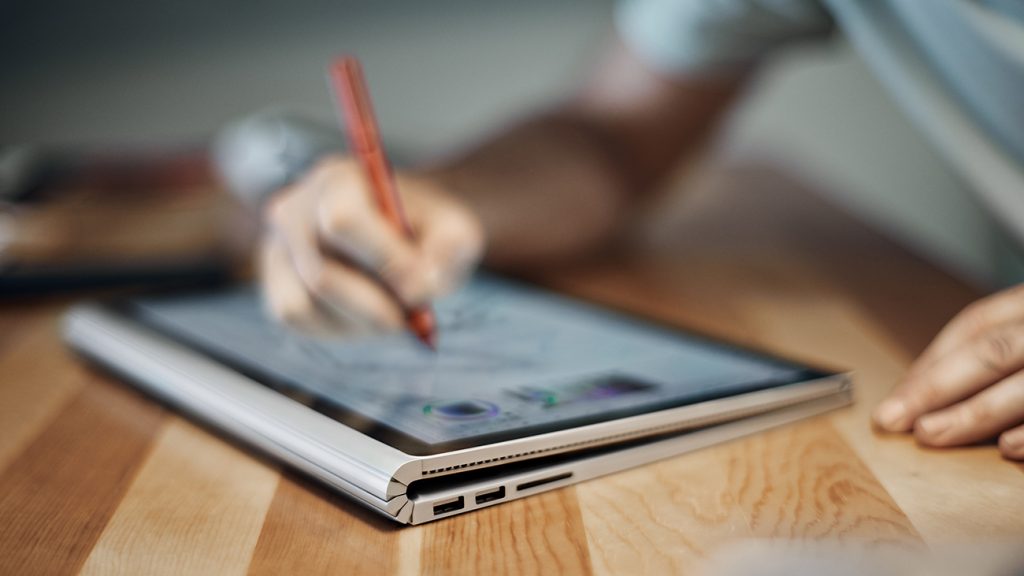 The Surface Book also hints at what many have been asking for, a Microsoft-built Ultrabook which pushes a premium build and design along with a clutter free Windows 10 computing experience. The Surface Book is one of the first devices to include a Windows Hello camera, which uses facial recognition to unlock the device securely.
Designed as a clipboard, the Surface Book can function as a laptop, a tablet or a digital easel complete with the Surface Pen used for writing recognition and detailed drawing and painting. Microsoft even designed the removable base of the Surface Book to include an external GPU (Graphics Processing Unit) for more intensive applications and games.
As a notebook, the Surface Book looks and feels premium and built for enterprise. The starting price of $1,949.00, for the paltry 128GB configuration, does price it out of range for many prospective users who will instead settle on the cheaper Surface Pro or look at competing 2-in-1 devices.
While the Surface Book, which was one of the first products to showcase Intel's new SkyLake processor architecture, suffered various early issues mostly dealing with inability to connect to Wi-Fi hotspots as well as battery issues, Microsoft seems to have solved many of its early software related problems.
Conclusion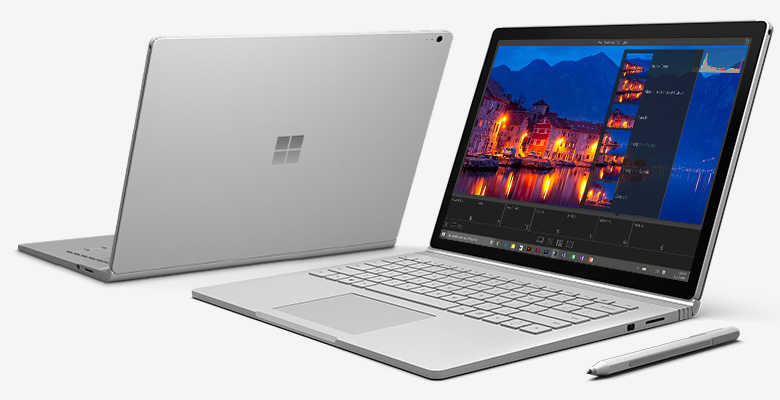 Having used the Surface Book for a few weeks, I came to value the build and design of the device as well as the easy to transform nature from tablet to notebook. I still found the Surface Book to be on the heavy side both as a tablet and as a pseudo Ultrabook.
Still, if this were my one device, the 3.35 lbs weight is negligible for the ability to rock desktop class applications on a notebook and also use the device as a standalone tablet (albeit a large 13.5-inch tablet with an impressive 3,000 x 3,000 resolution). Surface Book is powerful and does an outstanding job of showcasing the versatility of Windows 10 in both touch as well as keyboard-focused applications.
I value devices for their use as entertainment hubs as well, the Surface Book fulfills the task of playing back videos, games and music with flying colours. 12-hours of video playback (more like 9.5 in real world use) is more than enough to keep one entertained while on the go. The mini-display port ensures that you can output images to a projector or a larger display.
Despite all the areas where the Surface Book shines, it is hard to recommend a device on the promise of what it could do, specially considering it is very much a first-generation effort. While the Surface Book shape-shifts effectively between tablet and notebook, it doesn't really excel at any of these.
Surface Book is an awkward outlier, a great idea with good intentions that could use some more refinement to be truly sensational and well worth the money Microsoft is asking for it. In terms of being a Surface tablet, it is certainly the most powerful one around and also the most spacious. For artists and designers needing a large canvas, this is really it. But for casual users who aren't focused on pen input, it is still a honking big tablet.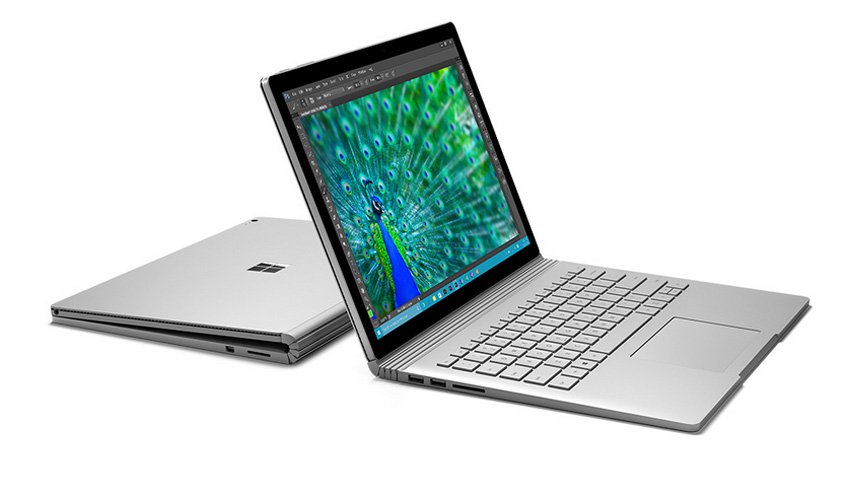 As an Ultrabook contender, Surface Book has the right idea but needs to shed substantial poundage and thickness to really shine. Looking at what rivals HP and Dell have achieved in their recent Ultrabook offerings, it's hard to choose the Surface Book purely on its aspirations of being a 'pretty good' notebook replacement.
All is not lost, however, since Microsoft can use the Surface Book as a starting point for possibly smaller and lighter devices that can straddle the vaunted 2-in-1 device promise that Windows 10, and Microsoft's computing future, has long been founded on.